10 Creative Ways to Use Your Spare Room
You put tedious effort into creating spaces that promote a sense of well-being and allow you to tackle daily responsibilities. Somehow, despite your best efforts, you end up with a spare room serving no other purpose but to collect junk.
That annoying extra room is cluttered with dusty piles taking up space in your home and your head. As a result, you've been thinking over what you should do with the room after it's cleaned up. With an endless list of possibilities, you realize recreating an entire room can be daunting and overwhelming.
That's why Georgia Home Remodeling has come up with ten inspiring ideas for transforming your spare room into something entirely new.
Redesigning your junky spare room will be hard work. But by the end of it all, you'll have a unique spot you can genuinely be proud of. Here are some different ideas for turning the unused space into something brand new.
Continue reading to see all the ways you can revamp your extra space and finally give it purpose.
1 | Create a Home Office or Study Space
If you're still working from the dining room table, it's time to convert your spare room into a home office.
When working remotely, your professional life collides with your personal life, making it difficult to separate the two. There are considerable benefits to creating a designated space where you spend your work hours.
Likewise, you may be a student who hasn't yet made an environment suitable for at-home learning or school assignments. The same principle applies here- separating your study space from the rest of your home can make for a more efficient learning experience.
Both an at-home office and study will need a proper desk and all the accessories that come with it- pens, a desk lamp, paper organizers, and more. Line the walls with shelves to hold any other office materials.
Frame your favorite inspirational quotes to bring your workspace to the next level. These motivators will help you get through long hours of study or remote work. And don't forget to add a personal touch by hanging your hard-earned certifications and degrees.
2 | Turn Your Spare Room into a Home Gym
Through the pandemic, you may hesitate to visit your favorite gym with ever-changing rules and regulations. Or perhaps exercise is something you don't get enough of, and you're looking for a way to make it more accessible to you.
Turning your spare room into an at-home gym is the perfect solution.
For your very own home gym, you will want to leave ample space for activity. Keep the center of the room clear for stretching, yoga, and other exercises that don't involve equipment. To bring the professional gym feeling to your space, consider adding a TV or installing a large mirror on one or more walls.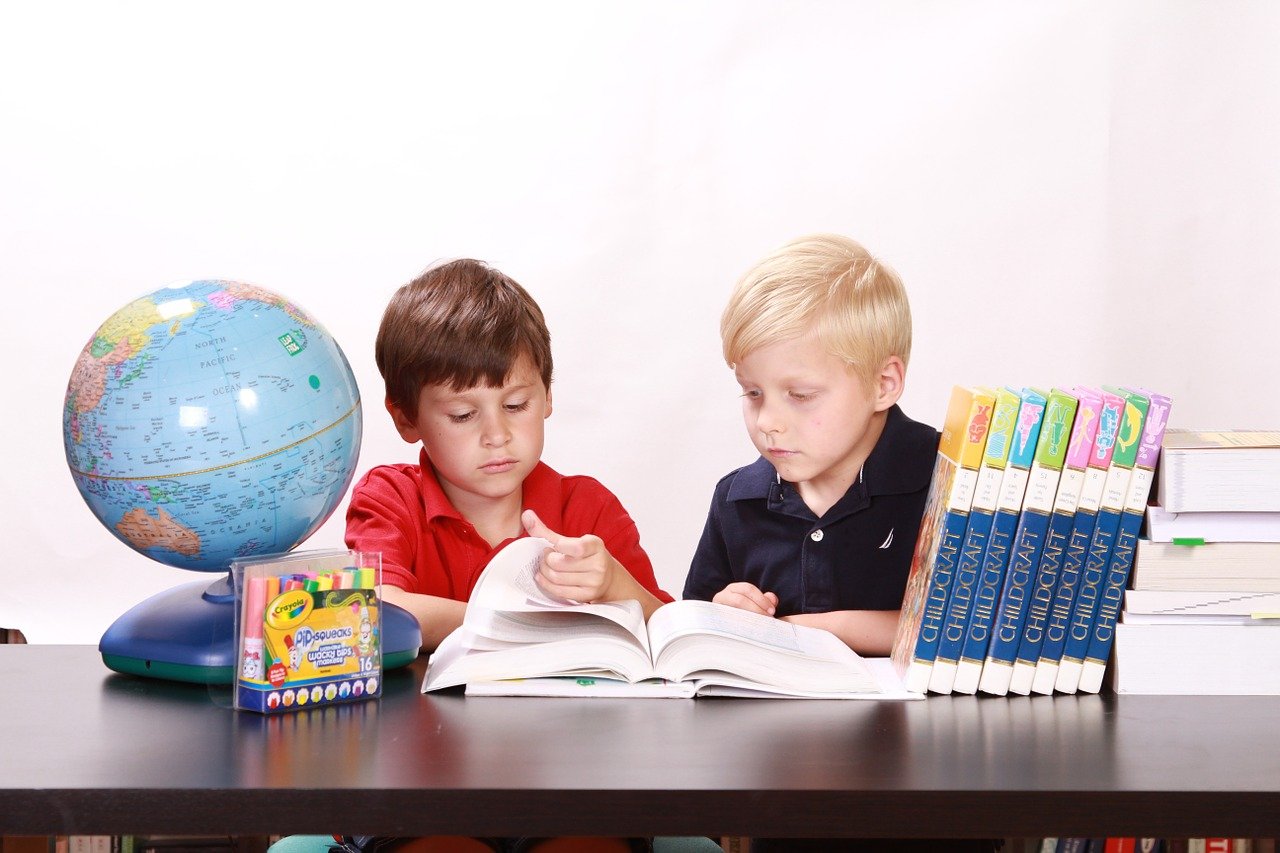 3 | Build a Home Library
Book lovers will always love their books no matter how digital the world evolves. A home library is a perfect makeover for the spare room of an avid reader. Start by lining the walls with bookshelves full of all your favorite reads. Bring the room to life with plants and personal nick-nacks.
And what's a home library without a cozy reading spot? This is where you can get extra creative when designing your home library. Set up a comfy chair or sofa with a small table by its side for a soothing candle and a small reading light. Then add all the things that make you ready to dive into your next novel.
And in no time at all, you have transformed your spare room into a bookworm's paradise.
4 | Covert Your Spare Room into a Walk-In Closet
For those who have a passion for fashion, what are you waiting for? Make the spare room your very own luxurious dressing room.
Nothing is worse than trying to shove your oversized shoe collection into a tiny closet. Use your extra space and create the ultimate walk-in closet equipped with built-in organization and a sparkling vanity. There are so many ways to create a seamless and glamorous closet space- from how you hang your designer bags to extensive jewelry displays.
When converting your spare room into a walk-in closet, think of pleasing ways to store your clothes and accessories. It is sure to bring your getting-ready experience to the next level.
5 | Establish a Guest Bedroom for Traveling Family and Friends
A guest bedroom is essential for those who often host traveling friends and family members. After all, giving guests their own space helps them feel more comfortable in your home.
Take it a step further by opting for a pull-out sofa rather than a traditional bed. With this feature, your guests can transform their room from sleeping to living space. This is especially useful for loved ones visiting for more than a couple of days. Add a small desk or alternative seating area to accommodate extended stays further.
6 | Rent Out the Spare Room to Tourists
Many homeowners will rent out their spare room to strangers traveling to their city. It's a lot like designing a guest bedroom, except with a few added details.
When providing travelers with a place to stay, remember there is a level of expectation. So, it's best to strive for hotel-like accommodations.
Renting a spare room can be very attractive to those looking to make some extra cash. Still, there are a few questions to consider before deciding if this choice is right for you:
Is your home in an area where tourists visit?
Do you have the extra time to regularly clean and update the room?
Are you confident in your ability to photograph and advertise the room, or will you need to hire a professional?
Does the spare room offer enough privacy and comfort for the average traveler?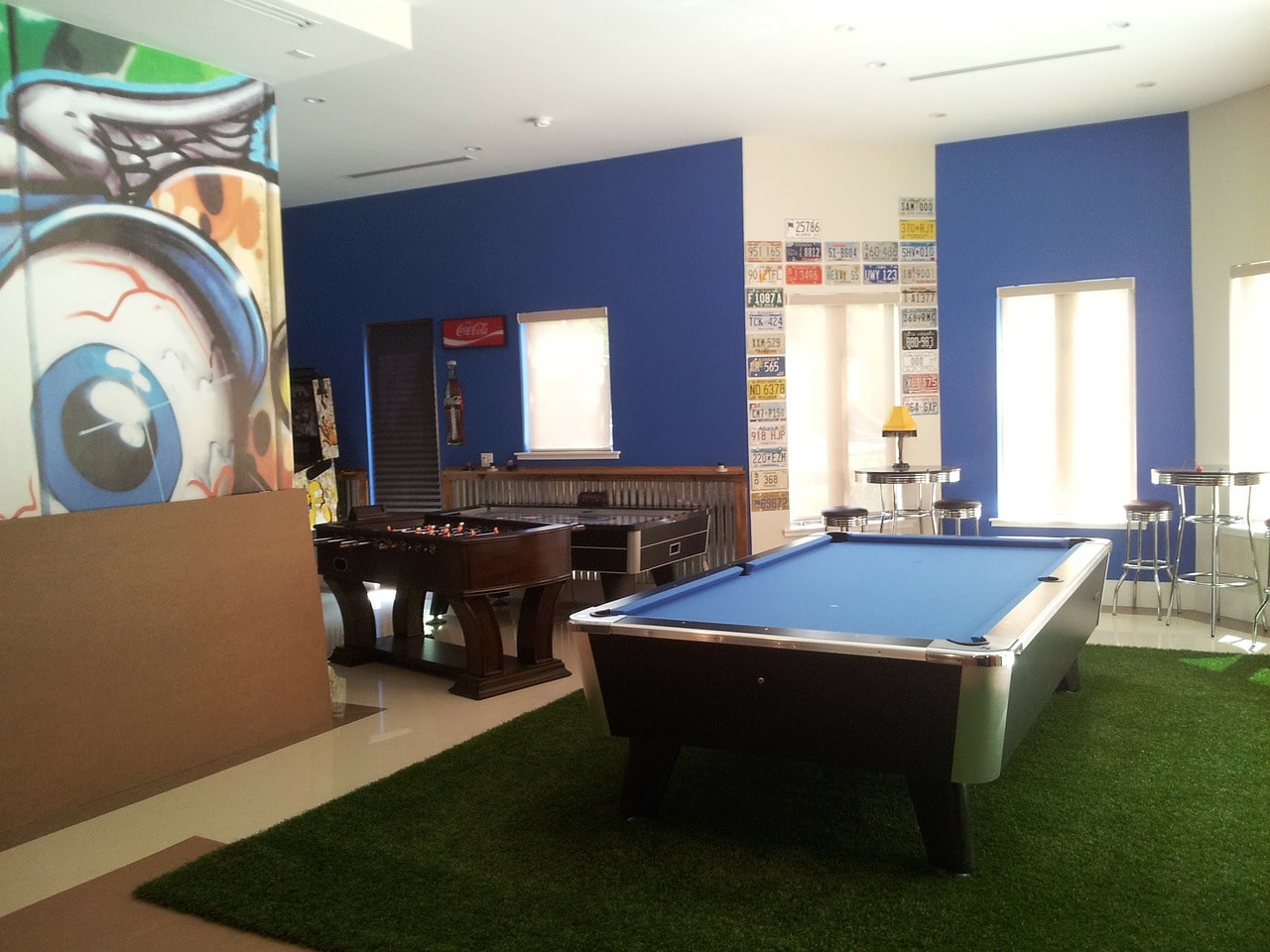 7 | Set Up a Playroom or Homework Space
For families with young children, an empty spare room makes for the perfect playroom or study space. Designating play or work to a specific room in the house can benefit your family in many ways.
The possibilities are endless. You could create a playroom stocked with toys, arts and crafts supplies, video gaming gear, and more! Or, on the other end of the spectrum, design a space to promote a calm and uninterrupted learning environment for your little students.
Whichever new and exciting space you choose, try to avoid packing both the playroom and study space into one. Completing homework while surrounded by shiny toys and alluring games is not easy- not even for the adults.
8 | Transform Your Spare Room into The Arts Room
Having a special place to escape to when you're feeling creative is a goal of every passionate artist. With a room dedicated to the arts, you can expect to improve on your skill twice as much as you did before.
Create a room to showcase your many musical talents. Start by hanging your guitar collection on the walls. Add some posters of your favorite bands and musicians. Then set up a practice area with your favorite chair or stool and a side table to hold guitar pics or other accessories and tools.
Or transform your spare room into an inspiring painting or pottery studio. Build shelving into the walls for organizing and displaying colorful paints. And before starting your next art project, make the space your own by displaying your old and new artworks.
9 | Organize an Effective Storage Space
Let's face it- we need the extra storage space.
At times, you might need to downsize to a temporary living space. The extra stuff either gets hidden away in a spare room, or you're left paying for a pricey storage unit.
On the other hand, you may have collected many things over the years that you aren't quite ready to let go.
We've all been there.
Either way that doesn't mean your spare room needs to be a chaotic mess of old decor and unused furniture. Reorganize your junk room into a space that efficiently stores your extra belongings.
Use sturdy built-in shelving to give the room a clean and organized feel. Instead of just throwing junk into cubbies or on shelves, invest in durable containers. Placing the mess in separate bins will make your storage room much less overwhelming.
8 | Design a Rec Room or Home Cinema
Don't hesitate to make the spare room in your house a room of pure fun and entertainment! Get creative with your redecorating adventure by creating a rec room or home cinema.
This is the perfect idea for families with older kids or teenagers. And although they won't admit it, adults enjoy them just as much. And if the room is large enough, why not combine the rec room and home theater to produce the ultimate hang-out?
Make decisions on what to include in your rec room or home movie theater based on your family's interest. Here are a few ideas to get your creative juices flowing:
Rec Room:
Set up competitive games like pool, foosball, or ping-pong.
Install a gaming center with a big TV and video gaming accessories.
Create a comfy corner for your teen to kick their feet up and relax.
Pack a minifridge with healthy snacks and water for when anyone gets hungry while hanging out in their new space.
Home Cinema:
Consider purchasing a projector for that authentic theater feel. You can display the film from your laptop, smartphone, or DVD player right onto a smooth white wall or pull-down screen using a projector.
Set up a concession stand with your family's favorite movie-watching snacks and beverages.
To really impress your family and friends, add in a popcorn machine and popcorn-personalizing station with butter and other special seasonings.
Comfy seating is essential for a home cinema. Any plush sofa or armchairs will do, but if you want to get extra cozy, try out a unique idea like giant bean bag chairs or lay-back recliners.
Georgia Home Remodeling is Here to Make Your Redesigning Dreams Come True
Now that your imagination is dancing with ideas for your spare room transformation, are you ready to get started? We thought so.
In that case, let's kick it off by deciding what Georgia Home Remodeling can do to help. When it comes to re-doing an entire room, many jobs are best left to the professionals.
Georgia Home Remodeling is a complete service custom remodeling, home improvement, and home renovation provider. We offer free estimates and custom quotes on all our work. Our skilled professionals can handle any job and any dream you have for your home, including your spare room.
So, give your Georgia Remodeling team a call to see how we can help you tackle your spare room project.