Creating a vision board is the perfect starting place when it comes to remodeling your home or redesigning a room. Vision boards allow you to work through all the genius ideas swimming through your mind. Your thoughts and dreams are given a proper home and visually displayed for daily inspiration.
But what comes next? Exactly how do you make your vision board into reality?
In this blog, Georgia Home Remodeling answers precisely that. Read on to discover how to use your vision board to make your dream home come to life.
What is a Vision Board?
Vision boards are used to display ideas and goals visually. And although they make for the perfect home redesign, remodel, or renovation planning method, they are also created to attain many other life goals like:
Fitness goals
Starting a business
Planning significant events or parties, like a wedding
Education or career goals
Finance goals
What Does a Dream Home Vision Board Look Like?
Create a vision board for your next home project. You surely won't regret it.
Or perhaps you've already crafted a board. Either way, be sure your board is equipped with the following elements to fully capture your ultimate goal:
Clippings of words, phrases, or photographs from your favorite magazines
Printed photographs from online searches
Swatches of sample fabrics and materials
Examples of furniture pieces or patterns that inspire you
Written words describing the feel of your dream space
Pictures or quotes from designers you look up to
Any other elements that represent your vision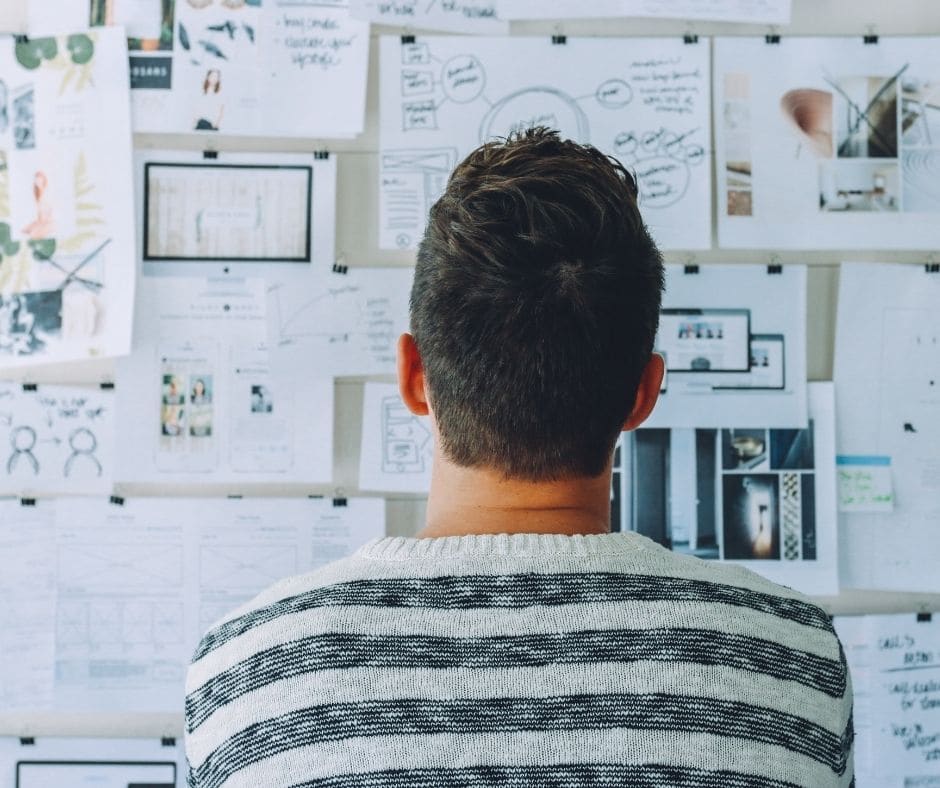 How To Make Your Vision Board Come to Life
So, you've spent hours- maybe even days or weeks- crafting your board with care. Now you're covered in glue and surrounded by leftover fabric, paper clippings, and other creative clutter.
Don't let your hard work go to waste. 
What's the point if you don't use your vision board to make your dreams a reality? Instead, it becomes a reminder of what you haven't done.
Follow these five essential steps to take your ideas from the vision board to real life.
1 | Turn Your Vision Board into Words
You know what your dream home looks like, and now it's time to find out how to make it happen. Putting your vision board into words will help you bring these ideas to life.
Ask yourself the following questions while studying your carefully crafted vision board:
How do these images and words make me feel?
What are the primary colors and patterns in my vision board?
Are there design styles are evident throughout the photos on my board?
What elements am I willing to be flexible on?
Which features are required to attain my dream design goals?
It's helpful to write down your answers to the questions, even if you create a simple bullet list of words and phrases that come to mind. Hang these answers next to your vision board to continue contemplating your true intentions for your renewed space.
2 | Plan Backwards
After you've thought long and hard about what you genuinely want your space to be, let your vision board inspire a workable plan. And before you start thinking of what you need to do tomorrow to begin working towards your dream, consider taking a different approach.
Plan backward. You can quickly become overwhelmed when thinking of what needs to happen right away to attain your vision. That's why experts recommend starting with your end goals instead.
First, come up with your final goals. Study your vision board and determine how long you think your project will take. If it's three years, decide on your measurable goals at the end of those three years. For example, if your dream is to add on a second story to your one-level house, your end goal would be to have a completed, safe, and intentionally designed addition to your home.
Next, cut the timeline in half. Where do you want to be in the next year and a half of your three-year project? Easy. Slice your measurable goals in half, as well. Therefore, halfway through adding a second story to your home, you want inspections and blueprints completed and ready for building.
Finally, cut your timeline in half one last time. Where should you be on your three-year project after six to nine months from now? And in the situation of adding a second level to your home, you'll be creating the design and speaking to a trusted company to assist you in your dream home endeavor.
It's that simple. 
3 | Commit to Your Goals
Without commitment, goals are useless. So, once you've created your realistic timeline, make a promise to yourself that you will complete each task as it comes. If you need to be doing something each day, do it!
Use your vision board as a daily inspiration. Instead of tucking it far back in the closet or storage room, keep it out in the open. Do this by placing your vision board in a spot of your home that you visit often. Give your dream a suitable dwelling place awaiting its time to come to life.
4 | Get Support from Your Family and Friends
Recruit some of your most trusted and reliable family and friends for your big project. Support from important people in your life can serve you in two ways. One is accountability. Proclaim your intentions to complete all your goals and reach your dream. And let your loved ones know to keep you to your word.
Another benefit to getting trusted people on board is having a helping hand if you need it. Many home redesign or renovation projects require a team of dedicated individuals to get the job done. So, reach out to your family and friends, asking for their assistance. More than likely, they'll be willing and excited to embark on this journey with you.
5 | Celebrate Your Success
Researchers have found that those who take the time to reward themselves for the little things they do have more success in reaching their end goal. No victory is too small or insignificant to celebrate. After all, each tiny step you take towards your dream is a step worth honoring and rejoicing in.
Therefore, celebrating each progression towards your dream home will help you get there faster and with less stress and worry. Consider setting designated rewards to each of your attainable goals, further motivating yourself to work hard for your overall vision.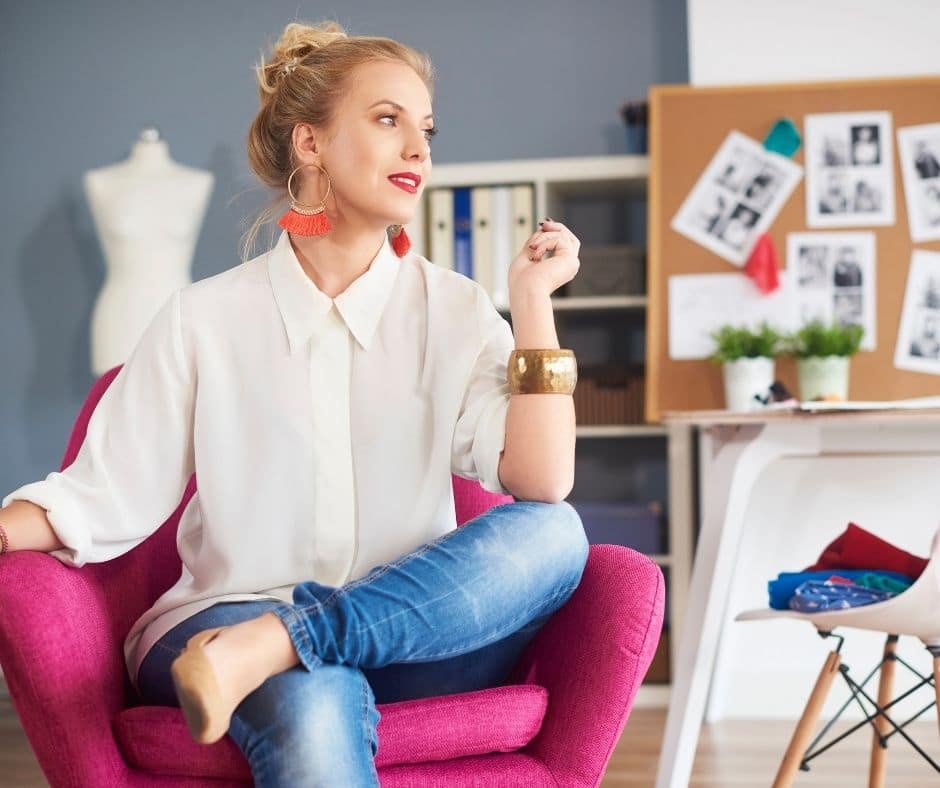 Georgia Home Remodeling Can Help Your Vision Board Dreams Come to Life
So, now your carefully curated vision board is doing what it's supposed to do- inspiring you to reach your goals and make your dream a reality.
You've set a timeline for your project, committed to each little goal, and gathered a team of trusted family and friends to get the job done successfully.
Are you Ready to Get started? 
We thought so. Many jobs are best left to the professionals, and we are more than happy to help. In that case, let's get started deciding which renovation you want Georgia Home Remodeling to help with.
Georgia Home Remodeling provides top-notch service and quality work at a fair price. We are a fully licensed and insured home renovation contractor. And of course, we value our customers and are committed to unwavering quality and pleasant customer service.
Contact Georgia Home Remodeling anytime, and let us help you make your vision board come to life.