It's out with the old and in with the new!
This year's trend forecasts indicate an overall sense of expression, functionality, sustainability, and, ultimately, comfort.
"As of lately we are paying close attention to how design has the ability to create an energy. This all excites me very much—allowing the senses to drive a space."
– Erick Garcia of Maison Trouvaille.
What Are the Top Interior Design Trends for 2022?
Since the start of the pandemic, people have been craving a sense of well-being in their homes. More employees than ever have moved to remote work settings, and many students have made the dining room their new classroom.
Even if you are back to your traditional workplace, the time you spend in your home has undoubtedly increased as warnings to self-isolate continue to fluctuate.
Now in 2022, these lifestyle changes have moved from temporary to permanent. The need for a highly organized and relaxing home arises.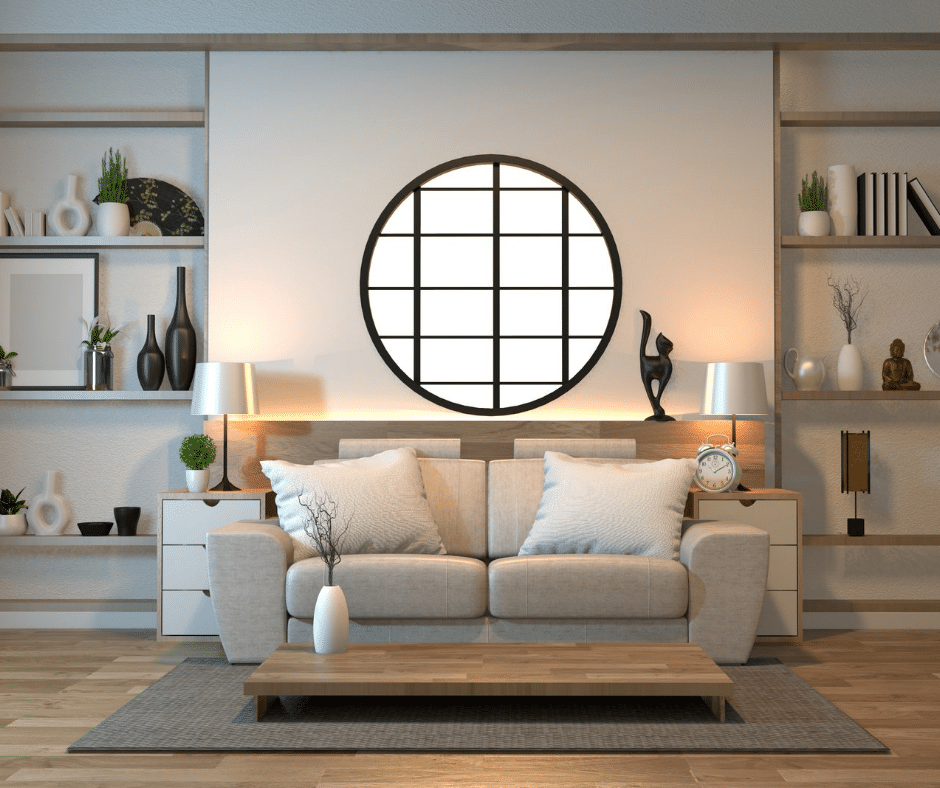 Trending Interior Design Styles
Japandi 
A combination of Japanese and Scandinavian design, Japandi design brings harmony and natural elements to the home. By using open layouts and natural sunlight, a calming environment is attained. This minimalist interior design style brings indoor spaces to life with natural textures and tones.
Maximalism
For a bolder and more expressive style, Maximalism has no limits. Fill your walls with photographs of memories, local artwork, and other pieces that bring a personal touch. Create depth with various textures and loud color pallets. With this interior design style, more is always better.
Biophilic
The biophilic design style focuses on connecting to the natural world. Use real woods and natural fibers when considering furniture and décor. To attain this interior design style, incorporate many indoor plants and natural lighting.
Major Elements of Interior Design Trends in 2022
Maximizing Spaces
For years an open floor plan was the ideal home layout. In 2022, designers are moving away from the trend as the need for privacy and segregated spaces rises. With the lifestyle changes the pandemic has brought on, people crave a more traditional style home with rooms separated by walls and doors. Much more of our time is spent inside our homes than ever before, making it the primary spot for work, play and relaxation.
Multipurpose Rooms- Rooms are designed to serve many purposes. For example, at the beginning of 2020, you may have condensed your downtown office to your dining room table. Designers are accounting for this shift with spaces that cater to multiple needs- a dining room with a nook for a desk or a home gym set up in the guest bedroom.
Permanent Home Office- Changes we once viewed as temporary have become permanent. This year we will see more rooms dedicated to home office space. This shift not only applies to employees but also to students of all ages. Parents adjust to the transition by designating a room or nook to study space or remote schooling.
Outdoor Entertainment- As we spend more time entertaining guests outside, our outdoor spaces hold as much importance as the inside of our homes. In fact, the backyard serves as an escape from the amplified daily responsibilities.
2022 is the year for outdoor kitchens, seating spaces, dining areas, and quality entertainment for family and friends. Designers bring comfort to outdoor spaces with soft pillows and homey outdoor rugs.
Nature-Inspired Colors and Bold Patterns
One of the significant shifts you'll witness in interior design trends this year is color pallets. For some time, minimal color with black, white, and metals like gold or silver took the spotlight. This color trend was partly the result of minimalist design styles. The fad is fading as the desire to personalize and bring an uplifting spirit to our homes rises.
Designers predict that the warm tones of the '70s will inspire color pallets trending in 2022. You can expect to see deep shades of brown, natural greens, and terracotta oranges.
Modernized floral patterns and bold prints bring to life rich and neutral tones.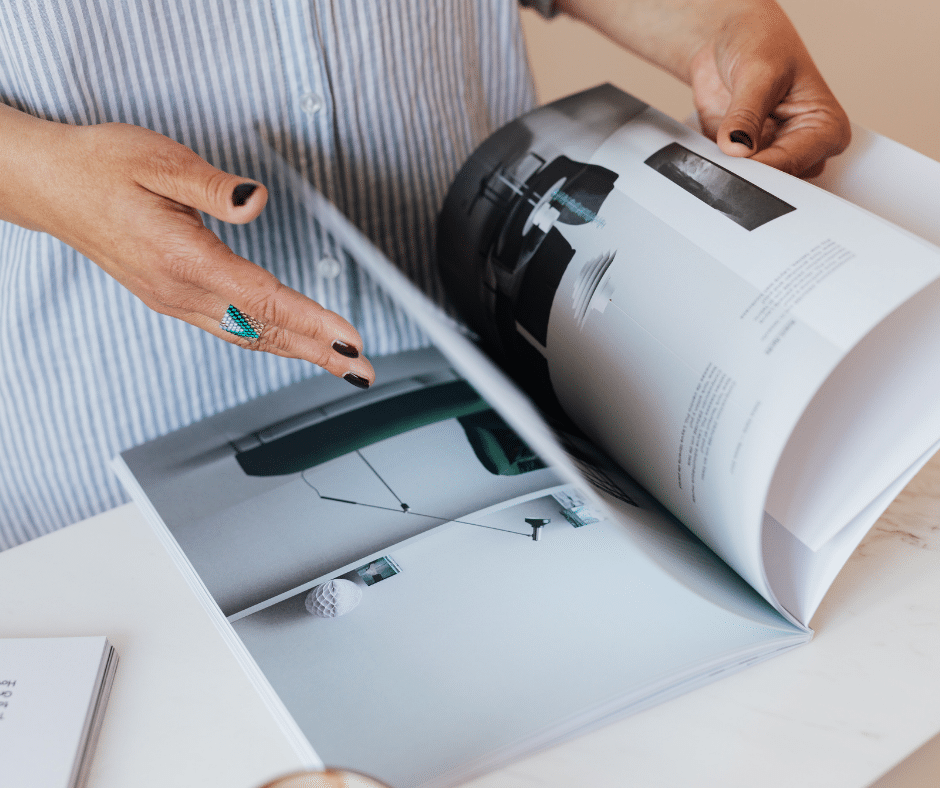 Organic Materials and Textures
Another way 2022 interior design trends make up for all the time spent in isolation is by a nature-inspired selection of materials and textures. Organic materials and textures satisfy the need for genuine experiences that we may be missing at this time in our lives.
Marbles, stones, and other organic materials steal the market. Add a natural ambiance to your home by incorporating leather seating and live edge wooden tables.
A More Unique Approach to Art
The expressive quality of this year's interior design trends is evident in how people select the art for their home's walls. Rather than choosing mass-produced works sold by corporate companies, people are on the hunt for unique story-telling pieces from local and emerging artists. These works of art are great conversation starters and, often, one of a kind.
Designers continue to find unique ways to add interest and realness to our spaces. Art in the home is moving away from being limited to frames or canvases hung on a wall. Instead, thought-provoking 3D art like sculptures and multimedia works are on the rise.
Trending Furniture Styles
Cozy and Curvy- Harsh and squared-off shapes make way for warm and welcoming styles. Deep luxurious sofas with rounded armrests replace the modern boxy seating.
Sustainable and Long-lasting- The furniture in 2022 homes will be more carefully chosen for longevity and ecological impact than ever before. Until recent years, the dominating approach to furniture selection was much like that of many things in the modern age- cheap and temporary. People are ditching this mindset for more awareness around sustainable choices.
Functional and Meaningful- Everything must serve a purpose. People are more aware of the objects that are simply taking up space and replace them with ones of personal value or functional purpose. With the various activities that now take place in our home, maximizing is key.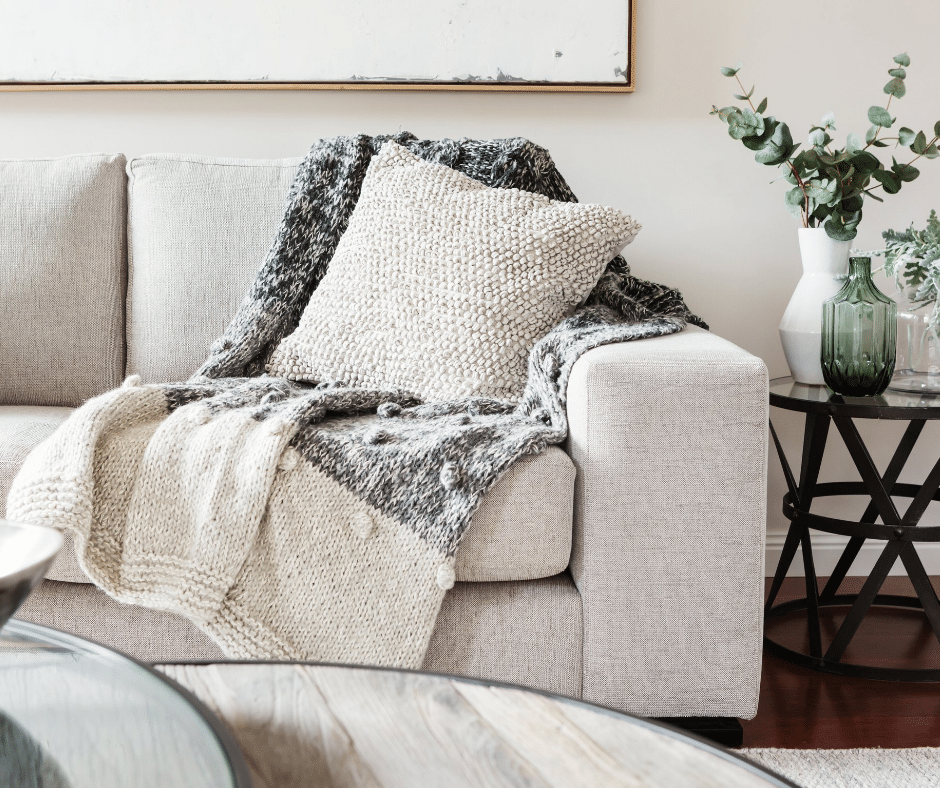 How Can Georgia Home Remodeling Help You Keep Up with the Interior Design Trends of 2022?
A couple of years into the Covid Pandemic, people are adjusting to the new lifestyle it brings. 2022 is the year for home remodeling.
You may want to remove years of dated and no longer useful designs to make way for a more relevant and trendy design.
Perhaps, like many others this year, you need a more traditional and separated layout to bring some peace and quiet to your chaotic day.
There are many scenarios we could mention here. But you get the drift.
Intentional design is a worthwhile goal to reach for. And remodeling your home in the welcoming, cozy, and nature-inspired concepts of 2022 interior design trends can maximize your joy in the space in which you live each day.
Georgia Home Remodeling is here for all your home remodeling projects. Our team provides all the service you need to make that home look just as you have always dreamed it could.
So, give your Georgia Remodeling team a call to see how we can help you stay trendy and relevant with a custom design and rem