Call GHR to Repair Termite Damage
We have seen it all here at Georgia Home Remodeling, from mold-covered water damage to unfortunate fire and smoke damage. And in the devastating case of an infestation, we repair termite damage, too.
In some cases, termites destroy the structure of a home in a matter of months. And when they go unnoticed or- dare we say it– ignored for too long, they can cause the fatal collapse of an entire house.
When burdened with termite damage, we know it can get stressful. But with Georgia Home Remodeling, you can trust that you are in good hands.
Allow us to handle the chaos.
In this blog, we discuss what a termite infestation looks like, how the repairs happen, and how to prevent these pests from returning.
Read on to discover how GHR can repair termite damage in your home today.
Termite Infestations
An infestation of termites is like no other pest infestation. These wood-eating insects thrive in colonies within the structure of your home, consuming the wood. And because of this, they often go undetected until their destruction becomes evident. And even the signs of damage can be tricky to identify.
Every year, it costs our country billions of dollars to repair termite damage. However, you can avoid infestations with attention to detail and the correct prevention methods.
Is Your Home At Risk for an Infestation?
Termites, like most creatures, prefer certain conditions. In fact, they need them for their survival. And in that case, some homes are more likely to be infested with termites than others. The following are some of the characteristics that attract termites to a property:
Decaying wood around your property or near the home
Damp soil typically caused by shading or poor drainage in the yard
Tree stumps, fallen trees, and tree branches
Wooded environment nearby, like a forest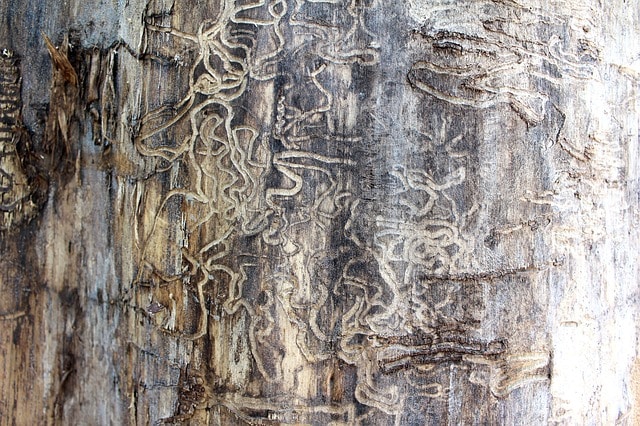 Signs of a Termite Infestation
Whether you think your home is at-risk or not, you want to be familiar with the signs of an infestation. Catching the infestation early is key to avoiding expensive repairs or potentially losing your home.
The following are some of the main indicators leading to the need to repair termite damage.
Windows and doors are stuck
Structures sound hollow when tapped on
Wood has become soft and easy to puncture
Foul musty odor
Discarded wings from swarmer termites
The presence of swarmer termites
Piles of droppings resembling sawdust
Mud tunnels
Visible damage under the wallpaper or paint
Can You Repair Termite Damage?
In most cases, termite damage can be repaired. On the other hand, your home may be beyond saving when the infestation has carried on undetected for too long. That's why any sign of termites needs to be taken seriously and addressed immediately.
Additionally, unless you are highly experienced in home renovations, you may not want to attempt to repair termite damage on your own. This is a job best left to the professionals due to its magnitude and structural nature.
How to Repair Termite Damage
When faced with termite damage, no matter how extensive, a homeowner can become overwhelmed. And this is mainly because not many people know how it works. The unknown can be pretty daunting, but there's no need to worry.
Georgia Home Remodeling walks you through the process in the following steps:
1 | Eliminate All Termites in the Home.
First, ensure all termites are removed from the property. Eliminating these challenging pests is best handled by reaching out to your local pest control company or termite specialist. To repair termite damage and avoid future invasions, work with the experts to treat your property and implement the top prevention methods.
2 | Hire the Professionals.
As mentioned before, unless you are 100% confident in your ability to get the job done, you need to call the professionals to repair termite damage. We encourage you to choose a trusted and experienced company, like Georgia Home Remodeling. After all, the structure of your home is essential. It literally keeps a roof over your head.
3 | Choose the Best Method of Repair.
You have three main options to repair termite damage:
Replace the wood
Repair the wood with fillers or hardeners
Add wood support to damaged areas
Replacing 
Replacing entire sections in the structure of your home is the most challenging and costly of the three options. However, it is necessary in cases where severe destruction has occurred.
Repairing 
If the impact is minimal, the professionals may use wood hardeners or fillers to repair termite damage. Wood hardeners are used when the destruction from the pests was caught in the earliest stages of infestation. In comparison, wood fillers are used when tunnels throughout the structure do not entirely compromise its integrity and can be filled to repair.
Adding Support
No matter what, supports should be used when repairing a home with a termite issue. But occasionally, the wood supports are all that is needed.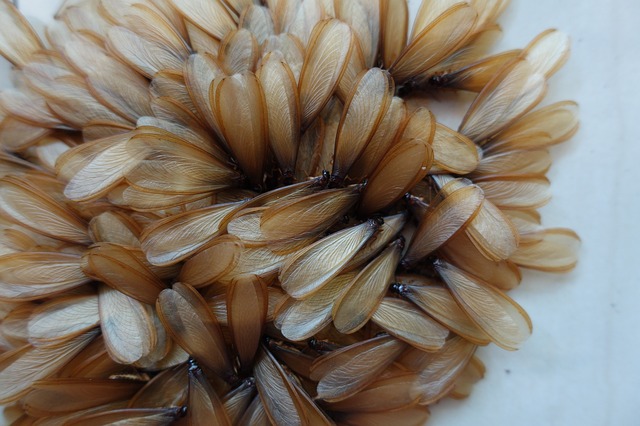 Preventing Future Termite Damage
Termites are known for being difficult to detect. However, they aren't as challenging to prevent. Avoiding these pests from getting inside your home is a matter of regularly inspecting your home for signs and termite-attracting objects or conditions.
To keep chaotic termites from wreaking havoc on the structure of your home, consider implementing the following prevention measures:
Regularly Inspect Your Home
To ensure there aren't any termites lurking in the shadows, give the exterior of your home routine checks with every turn of the season. In other words, inspections should be done about four times a year. But, if you are in a home that is more likely to be invaded by these pests, checking out your property more often will help prevent future infestations.
Remove any spare wood lying around, including tree stumps and rotting branches.
Consider trimming the branches of large, shady trees in your yard to avoid damp soil and moist conditions.
Keep the outdoor lights turned off or use insect-resistant lights at night. Swarmer termites are especially attracted to bright lights.
Get Rid of Excessive Moisture
Most termites need damp environments to survive. So, to keep these critters away from your home, ensure your property is as dry as possible.
Seal the crawl space under your home to ensure it is free of moisture.
Eliminate pools of stagnant water from your yard. If your drainage system is working effectively, pools of water shouldn't be an issue.
To further keep your property dry, make repairs to gutters that are damaged in any way or blocked by debris.
Trust Georgia Home Remodeling to Repair Termite Damage
With the friendly, knowledgeable, and experienced staff here at Georgia Home, you no longer need to fret over termite damage- no matter how extensive. Allow us to relive your worries and give us a call.
Our team will arrive on the scene, ready for action. And after the damage to your home has been assessed, we will rebuild your home back to surpass pre-termite condition.
So, if you are currently facing a termite infestation and need repairs to the structure of your home, reach out to Georgia Home Remodeling today.