Home Improvements for the New Year – on a Dime
For the last two years, we have been staring at the walls and furnishings in our homes more than ever. There are so many reasons you may be considering a spruce up of the house, including just wanting a new look. And if you desire a change but need to do it on a budget… you have landed on the right page. So if you are not looking to go into debt but desperately need a change, we have some suggestions for your bargain home improvements for the New Year.
Georgia Home Remodeling is proud to offer suggestions on how you can change the look of the house you love on a dime. Make this year all new with renovations and more.
Steps to Bargain Home Improvements for the New Year
When planning the New Year, home improvements, and a budget, get ready. There are more ways than you may have thought to give the home a new look inside and out and all while keeping the budget low. Just follow these easy steps, and you'll be enjoying the new look in no time.
Step One | Painting
There is so much that fresh new paint colors can do for a room. When you repaint a room, the space will feel clean and fresh. Not to mention, the color can project the mood you want for that room. Then, if you're going to try a smaller space, try painting a piece of furniture to see if you really like the hue. And then, if so, get a wall, or the whole room painted fresh in the color of your choosing.
Step Two | Carpeting
No matter how often it is cleaned, the old carpet is unsightly. If you have cleaned it for the last time and your carpet just is not giving you that fresh feeling – replace it. You would be surprised how inexpensive carpet can be. Also, carpet is easy to replace, and you can even rent the tools at a hardware store.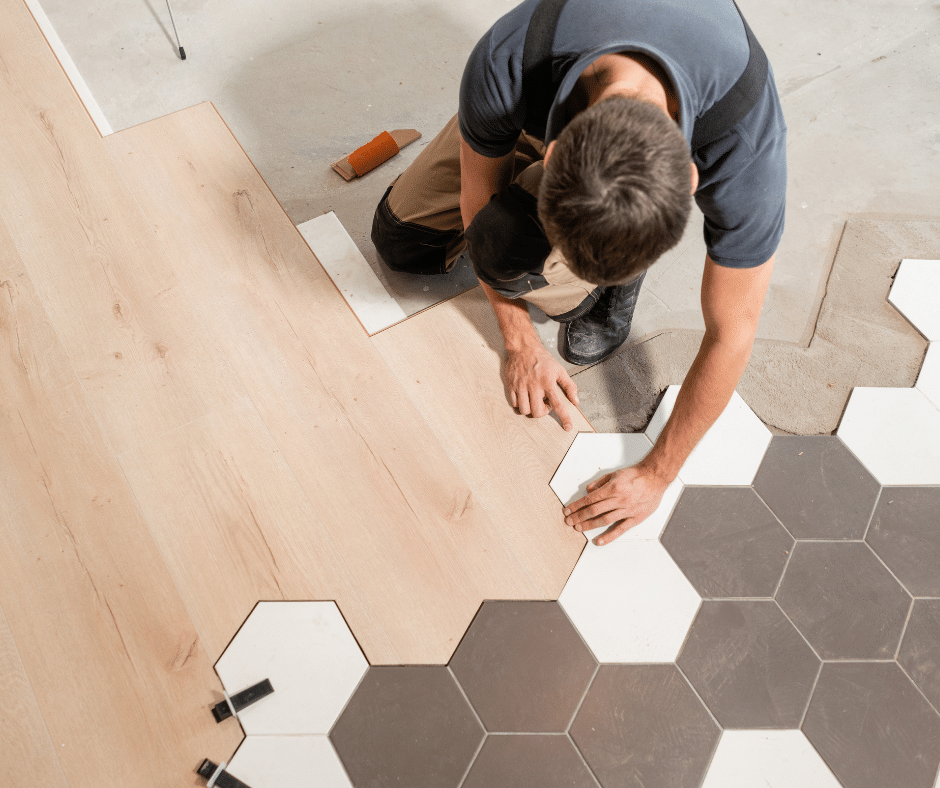 Step Three | Flowers
Need a freshen-up and a splash of color but don't have time for a ton of work? Fill a vase or two with fresh flowers and see how the room comes to life.
Step Four | Hardware
When a dresser or cabinets have old ornate and worn handles, it just looks old. Even if the wood is in good condition, an old piece of hardware can drag the look down. On the other hand, if you replace the hardware with fresh new metals in a modern design, suddenly, your dresser looks brand new. Give it a try!
Step Five | Fixtures
If your home has construction grade or old fixtures, this is an excellent opportunity. Your local hardware store has easy replacements for your faucets and more. Try a new color or a brushed rather than a polished finish. Change it up and bring those fixtures into today.
Step Six | Window Treatments
Did you know that window treatments hold dust and odors? If you shake them out or wash the drapes and blinds and they still look old, replace them. This is an inexpensive way to brighten up a room and create a mood. A light, airy feel is accomplished with sheers. Then an elegant drapery will make your home feel like a palace. The choice is yours.
Step Seven | Accessories
Sometimes all it takes is a new throw rug, some new sofa pillows, or a new throw over a chair. Then there are vases, bookends, planters, and more that can help you create a feeling of intrigue and add further interest to the room.
Switch out the towels and shower curtain in a bathroom for a clean new feeling. And in the kitchen, get a new hand and dish towels to invigorate your cooking time.
Step Eight | Lighting
What a bright idea, right? (Cheap pun trick) But it is true. Lighting can calm the room or excite visitors. The hue of the bulb can help define the look of the room. Then an all-new floor lamp can be a real stand-out. You can change the lighting with bulbs, lamps, sconces, chandeliers, and more.
Step Nine | Curb Appeal
Your home's curb appeal welcomes you and your guests too. Spruce it up with a few new potted plants. Then add a fresh new front door paint color and a new doormat. If you have a green thumb, planting seasonal flowers, perennials, or greenery will add life and interest to your curb appeal.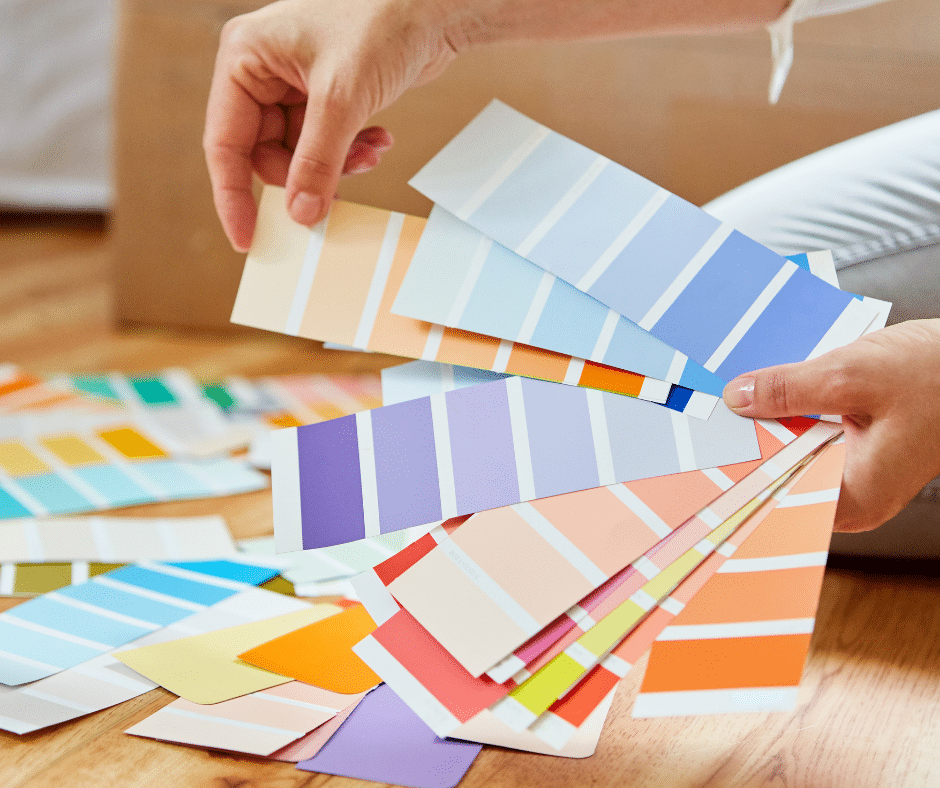 Home Improvements with Color to Ring in the New Year Vibe
Color evokes emotion. And in home decorating, you can set the tone for a room just by changing the paint on the walls or in the décor. If you want to completely alter the feel in a room, change the color in one way or another.
According to House Beautiful, these are the top 12 colors to do just that.
Orange: Expands Your Thinking
Deep Blue: Encourages Efficiency
Green: Increases Wealth
Green: Also Heals
Light Purple: Enhances Spirituality
Light Blue: Gives a Sense of Peace
Bright Red: Fortifies You
Yellow: Increases Your Focus
Pink: Opens the Heart
Yellow and Orange: Add Life
Deep Red: Inspires Passion
Aqua: Inspires Trust
So, consider the mood you want to enjoy in your room and go for it!
Renovation or Remodel: What's the Difference?
Before you talk to a contractor, you may want to know whether you need a renovation or a remodel of your home. Knowing the difference in these often-exchanged words will tell the company you are contracting with precisely what they are estimating and scheduling. Here is what we mean.
Renovation: When you renovate your home, you update the look and feel without changing the room's purpose. When a kitchen stays the family kitchen, it is a renovation. If the bedroom remains the bedroom… well, you get the idea.
Renovations usually include budget-friendly alterations of the room. In fact, they are the kind of changes listed in the steps above.
Remodel: A home remodel involves the design and often changes the house's structure. For instance, you may modify the main room to an open floor space with the dining area. Perhaps you need the two bedrooms combined into one large suite. Or maybe it is a simple and changing the guest bedroom into the new home office.
If the room's intent changes, that is a remodel. Furthermore, a remodel is usually more costly than a renovation.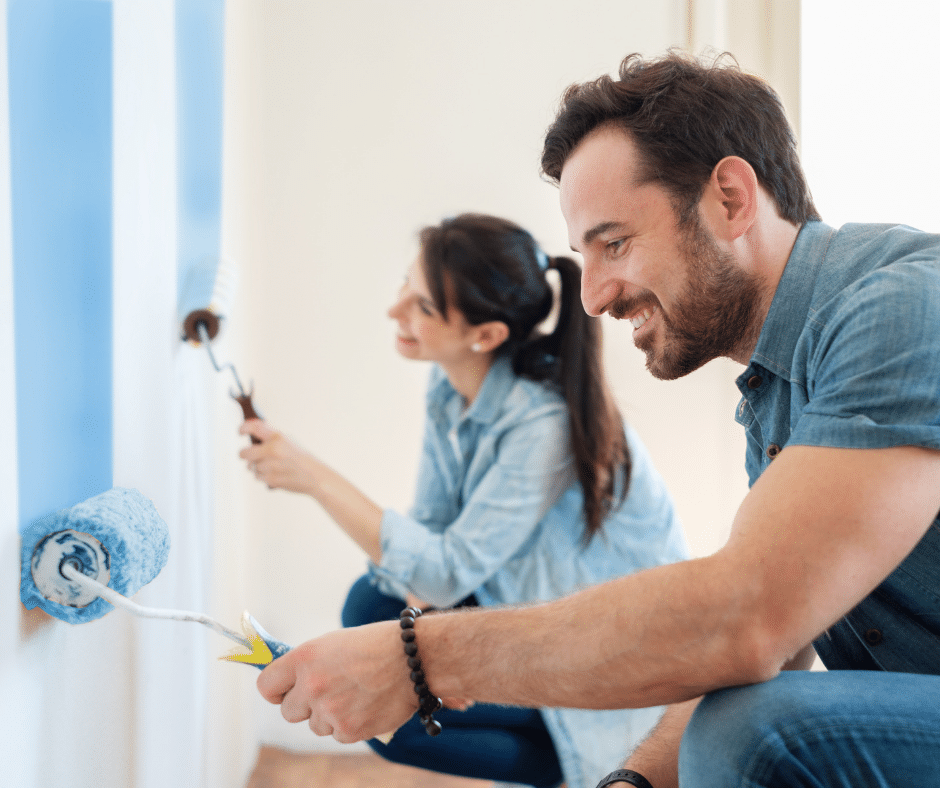 Georgia Home Remodeling Can Help You Stay on Budget with Your New Year's Home Improvement
Are you Ready to Get started? We thought so. In that case, let's get started deciding which renovation you want Georgia Home Remodeling to help with. Sure, you can DIY plenty of the items listed above. But many jobs are best left to the professionals. Here are a few of the services we provide for residential clients in the Walton, GA area.
Custom Built Decks, Screened Porches, and Sunrooms
Basement and Attic Refinishing
Painting and Staining
Wooden Privacy Fences
Interior/Exterior Trim Siding
Custom Kitchen and Bath Remodeling
Consulting
Electrical Work
Installation and Construction
Plumbing
Renovation Planning
Room Additions
And so much more
Georgia Home Remodeling provides top-notch service and quality work at a fair price. We are a fully licensed and insured home renovation contractor. Company president Chris Allen oversees and manages each GHR job for a more vast job. He is also a Certified Graduate Builder, Certified Lead Carpenter, and Certified Remodeler.
Of course, we value our customers and are committed to unwavering quality and pleasant customer service.
Contact Georgia Home Remodeling anytime, and let us help you make your dreams for a New Year's Home Improvement come true!