A Step-by-Step Guide to Renovate After a Fire
Indeed, you are relieved and grateful when you have assured that everyone is OK. But then, looking around can overwhelm and concern a homeowner. The mess may seem insurmountable and the process a mystery. What do you do after a fire? How in the world is one supposed to begin to renovate after a fire?
Georgia Home Remodeling is all too aware of how to renovate after a fire. That is why we have put together this quick guide to home renovation after the devastation of a home fire. No matter how big or small the fire was, there are specific steps everyone with fire damage must go through to get the clean-up started. And remember, our teams are ready and willing to help whenever you need.
Let's get started with the basics.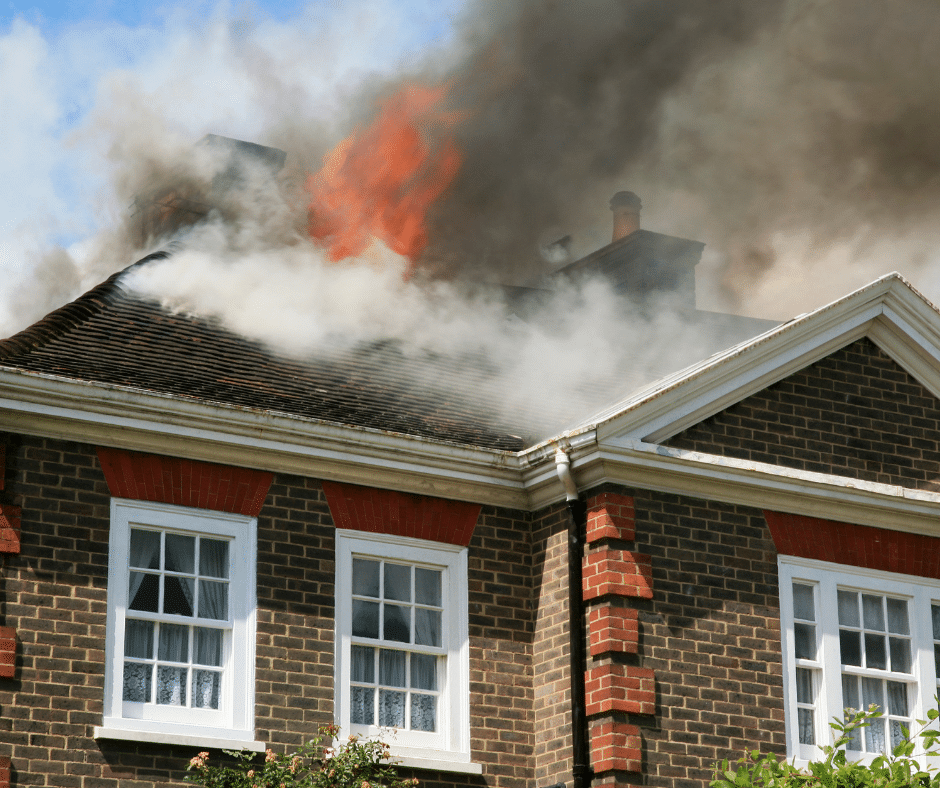 Steps to Consider Before You Renovate After a Fire
With the daunting task of water-soaked carpets, charred walls and furniture, and things to remove and salvage if possible, the job is a huge undertaking. This is why we feel it best to break the process down into easy-to-follow steps.
Step One: Contact Your Insurance Company
Begin the conversation. Set the claims process in motion and gather anything they need for the burden of proof. Then be sure to ask if they have a fire restoration expert they would like you to consult with or if you can hire your own. Your agent and your contractor can advise you on whether you should rebuild, renovate or remodel depending on the extent of the damage.
Step Two: Assess the Damage
Making sure the house is structurally safe and secure is the first thing one should e concerned with after a fire. A structural engineer will look at the following items:
Floor joists for all floors
Interior walls and load-bearing wall structure
Security of the foundation itself
Attic or basement breaches
Roof damage
Window damage
Electrical issues
And more
Once the damage has been noted and photographed accordingly, notify the necessary contractors of the specific needs for the rebuild.
Step Three: Immediate Need
Now you have the list to begin to fix the major issues, but there are probably some things you can do in the meantime. Secure your home by boarding up windows, tarping the roof, and generally securing the property. This way, you can move out and have confidence that the home will not be further ravaged in your absence.
Step Four: Begin the Emergency Renovations
Now is the time to secure the structure of the home. Call qualified electricians, plumbers, and dry-out specialists to estimate and begin the work to make the house safe for renovation. Furthermore, if any water, plumbing, or electrical lines need to be sealed off or repaired, this is the time to do so.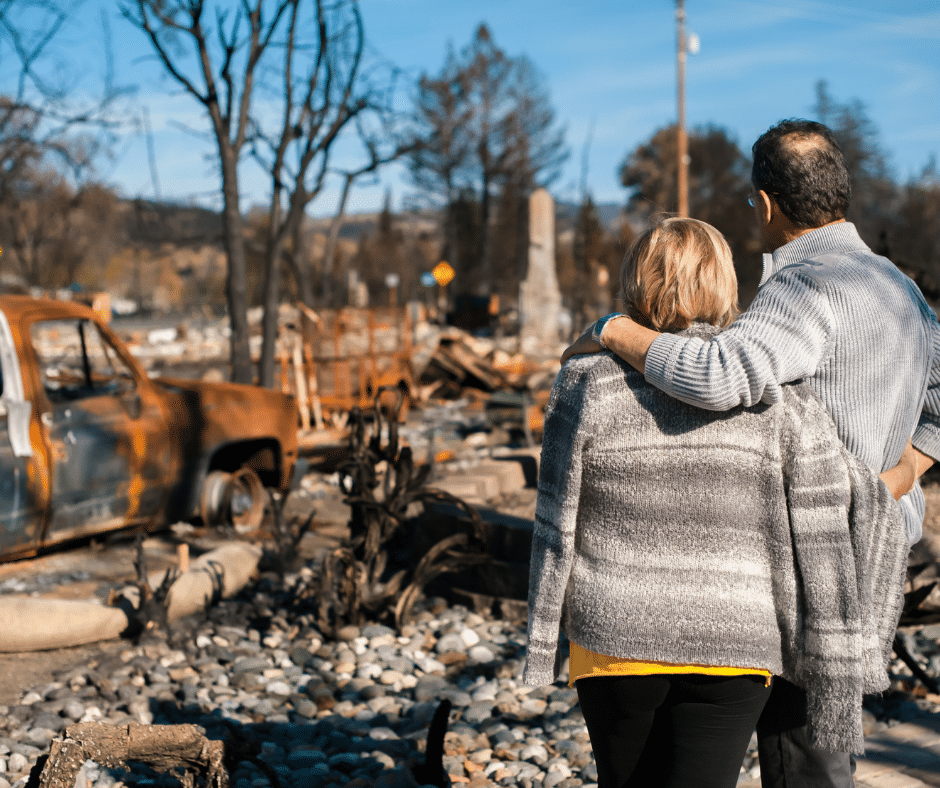 Step Five: Address Fire Specific Damage
Your renovation contractor should be able to advise on the work needing to be done concerning the fire itself. These issues include but are not limited to mold growth, smoke stains, soot residue, HVAC cleanout, and more.
You see, there are fire-specific dangerous chemicals that remain after a fire. When wood burns, it creates carbon monoxide, methane, sulfur dioxide, and more. Those chemicals must be evacuated. There are bound to be many problems that creep up as you dig deeper into the damage. So be sure you have professionals on the job to handle anything they find.
Step Six: Take a Deep Breath and Go Room by Room
The longer soot stays on the walls and all over the furniture, the harder it is to remove. Water left sitting will encourage mold and mildew growth. Therefore, this is where a really good list can help you stay focused on the task at hand.
Here are some of the items you can complete while waiting for the contractors to begin work.
Of course, make sure the fire is completely out before going in.
Mask and glove up for safety.
Vacuum loose ash and soot with a shop vac.
Clean remaining surfaces with soapy water.
Use a wet vac to begin getting all the standing water out.
Open all the windows and doors to allow for circulation.
Ask all neighbors and friends for box and oscillating fans and place them where needed.
At this point, you can safely begin taking everything out of the room that can be washed and salvaged. Then the contractors' work can begin. Professional dry out, clean-up, wall replacement, flooring replacement, and more are next.
Take this opportunity to choose a new paint color or a whole new style! Why not enjoy the process, if only a little.
Step Seven: Keep Record of all Transactions
Back to the insurance agent again, be sure you keep accurate records of all who come in and out of the home and all receipts. This will help the insurance company determine costs and payouts. Continue to take good photos for before and after documentation.
Once the full-scale clean-up process is complete and walls, flooring, and more are finished, you can begin to see the light at the end of the fire tunnel. So take this time to really consider the look for the house's renovation.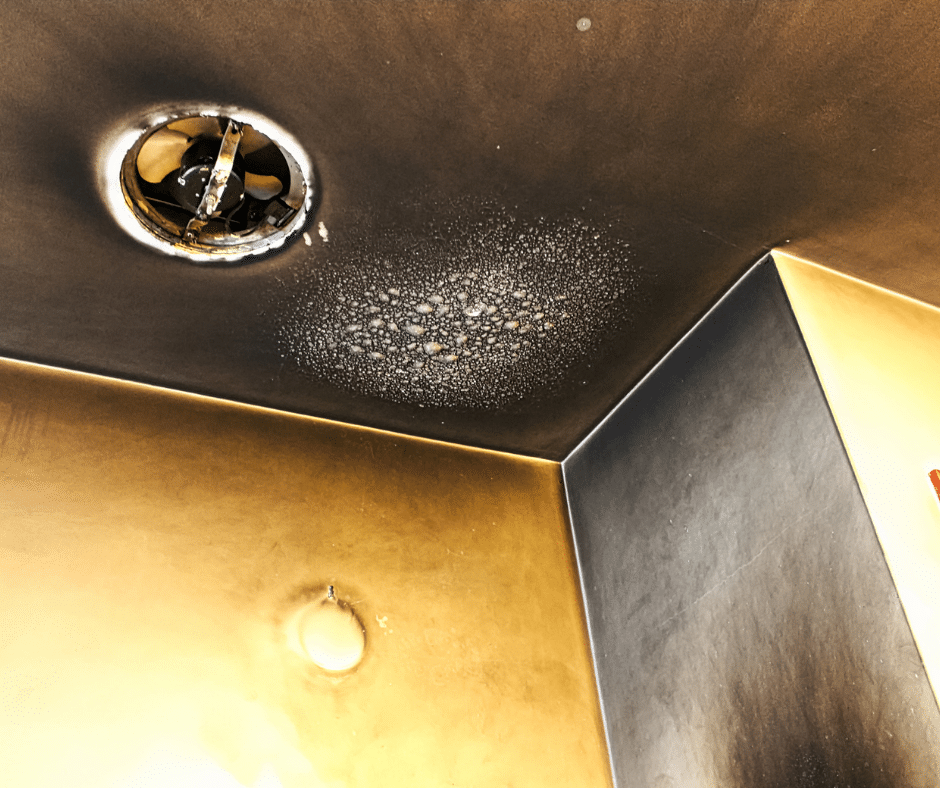 Dream A Bit as You Renovate After a Fire
Georgia Home Remodeling has a Design Series that will help the process a little. Take a look at home sign articles, new furniture, wall colors and wallpaper, and more. This is where you can help yourself come out of the sadness from the devastating fire and think positively.
After a fire, your mental health is worth considering as well. That is why we suggest you try to think of this part of the process as a design do-over. It can be fun to find good deals on throw pillows and wall hangings. Finding a great deal on a new sofa or searching thrift stores for used items at a great deal is a shopper's high! How you approach this part of the process will make all the difference.
Finding a Contractor to Renovate After a Fire
Damage restoration is a thriving business. And knowing which one to use can be another daunting task in the remodeling process. If your insurance agency does not have one in mind, look for one with the following qualifications.
They should have good reviews.
The company must be insured and certified for fire restoration.
Read over the contract and be sure you understand all terms therein.
Have them outline all costs you will incur and what they will turn over to the insurance company.
Check their availability. The sooner, the better.
Once you are to the point of hiring contractors for the individual industries, like a plumber, electrician, and general contractor, contact the friendly staff at Georgia Home Remodeling.
Georgia Home Remodeling Can Help
Knowing whom to turn to when your home is damaged is a big help. There is so much confusion, frustration, and tension in these moments that any minor issue can turn into a big problem if you let it.
But that is why Georgia Home Remodeling is here. We take the worry and frustration out of the process for you.
Georgia Home Remodeling is your Gwinnett-based remodeling and renovation contractor company. We have been serving Metro Atlanta and North Georgia since 1991. We are a fully licensed and insured home renovation contractor. Our diverse and experienced crews include carpenters, painters, electricians, plumbers, flooring
specialists, and HVAC professionals. What's more, company president Chris Allen oversees and manages each GHR job. Mr. Allen is also a Certified Graduate Builder, Certified Lead Carpenter, and Certified Remodeler.
Contact us to request a quote and let us help you renovate after a fire with confidence and a bit of style, too.