Home improvement projects can be both exciting and daunting. Whether you're renovating a single room or giving your entire home a facelift, choosing the right home improvement services is crucial to ensure your project's success. 
In this article, we'll discuss some of the things a home improvement service can help with and the key factors to consider when selecting home improvement services to ensure your project goes smoothly and meets your expectations.
Home Improvement Services Can Handle These Tasks
Home improvement services encompass a wide range of offerings designed to enhance, renovate, or repair various aspects of your home. These services are provided by professionals who specialize in different areas of home improvement. 
Here are some of the common services that a home improvement service can help with:
Interior Remodeling
Home improvement services can assist with interior remodeling projects, such as kitchen renovations, bathroom upgrades, and basement finishing. They can help with layout design, fixture installation, cabinetry, flooring, and other interior elements to create a functional and aesthetically pleasing space.
Exterior Renovations
These services often include siding replacement, roofing repairs or replacements, window and door installations, and deck or patio construction. Exterior renovations can improve your home's:
Painting and Wall Treatments
Whether you want to refresh the interior or exterior of your home, professional painters can provide high-quality paint jobs and wall treatments. They can also offer guidance on color selection and finish options.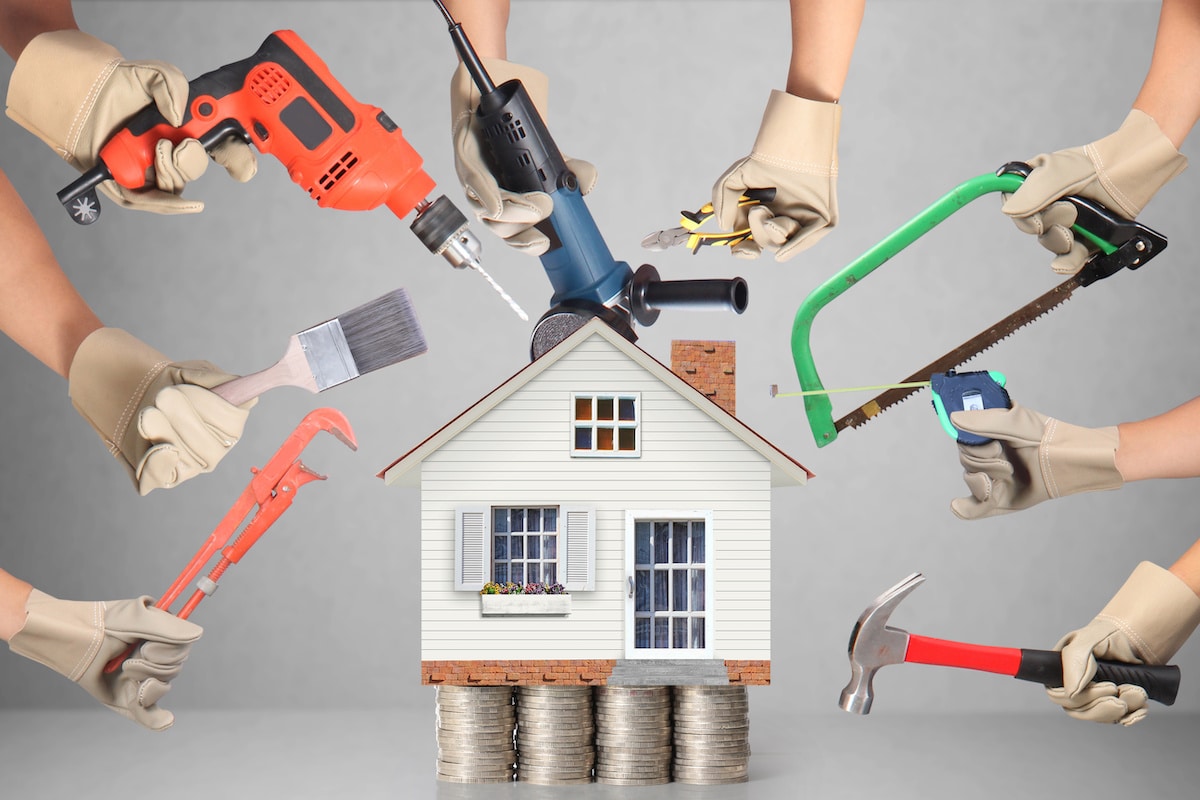 Carpentry and Woodwork
Home improvement professionals can perform various carpentry tasks, such as:
Flooring Installation
If you're looking to upgrade your flooring, home improvement services can install a wide variety of flooring materials, including:
Hardwood

Laminate

Tile

Carpet

Vinyl
They can also help with floor refinishing and repair.
Accessibility Upgrades
For homeowners with mobility challenges or those planning to age in place, home improvement services can make accessibility modifications. These may include the installation of ramps, grab bars, wider doorways, and other features to improve home accessibility and safety.
Structural Repairs
In cases where your home's structure has been compromised by issues like foundation problems or termite damage, home improvement services can provide the necessary structural repairs to ensure the stability and safety of your home.
Energy Efficiency Improvements
Services can help you reduce your energy consumption and utility bills by:
Upgrading insulation

Sealing gaps and drafts

Installing energy-efficient windows and doors

Recommending energy-efficient appliances and lighting
Custom Home Additions
If you need to expand your living space, home improvement services can assist with custom home additions, including:
It's essential to carefully choose a reputable home improvement service provider that specializes in the specific area you need assistance with. Consider factors such as experience, references, licensing, and the quality of their past work when selecting a service provider to ensure that your home improvement project is completed to your satisfaction.
Look For These Elements Before Hiring Home Improvement Services
Experience and Reputation
When considering home improvement services, experience and reputation are paramount. Look for contractors or companies with a proven track record of successfully completing projects similar to yours.
A good reputation is often a reliable indicator of a contractor's reliability and workmanship quality.
Additionally, consider the number of years a contractor has been in business. While newer contractors can be skilled and passionate, those with more experience may have a better understanding of potential challenges and solutions specific to your project.
Licensing and Insurance
Before hiring any home improvement service, verify their licensing and insurance credentials. A reputable contractor should be licensed to operate in your area and comply with local building codes and regulations. Licensing ensures that the contractor has met certain standards and is qualified to perform the work you need.
Insurance is equally important. Contractors should have liability insurance to cover any accidental damage to your property and workers' compensation insurance to protect their employees in case of injuries on the job. Don't hesitate to ask for proof of insurance and licensing to protect yourself from potential legal and financial issues.
Portfolio and Past Work
A contractor's portfolio is a visual representation of their skills and capabilities. Ask to see samples of their previous work, preferably projects similar in scope and style to your own. This will give you a sense of their expertise and whether their design aesthetics align with your vision.
When reviewing their portfolio, pay attention to the quality of craftsmanship, attention to detail, and the overall appeal of the completed projects. This will help you determine if the contractor can deliver the level of quality you expect for your home improvement project.
Written Estimates and Contracts
Never settle for verbal agreements when dealing with home improvement services. Request written estimates from multiple contractors outlining the scope of work, materials to be used, project timeline, and a detailed breakdown of costs. This will help you compare different proposals and make an informed decision.
Once you've selected a contractor, insist on a formal contract that outlines all project details, including:
Payment schedules

Deadlines

Warranties or guarantees
A clear, written contract protects both parties and ensures that everyone is on the same page throughout the project.
References and Testimonials
Asking for references and testimonials from past clients is an excellent way to gain insight into a contractor's reliability and customer satisfaction. Contact these references to ask about their experiences with the contractor, including:
Communication

Punctuality

Quality of work
Don't hesitate to inquire about any issues that arose during the project and how they were resolved.
Online testimonials and reviews can also provide valuable information about a contractor's performance and reputation. Keep in mind that no one is perfect, so a few negative reviews among predominantly positive ones may not be cause for concern, as long as the contractor addresses the issues appropriately.
Communication Skills
Effective communication is essential for a successful home improvement project. The contractor should be responsive to your inquiries, answer your questions, and keep you informed about project progress. During the initial consultation, pay attention to how well the contractor listens to your ideas and concerns. Their ability to understand and incorporate your vision into the project is a crucial factor.
Clear communication ensures that you and the contractor are aligned on project expectations and helps prevent misunderstandings or disputes down the line. If you find it challenging to communicate effectively with a contractor during the initial stages, it may be an indication of potential difficulties during the project.
Project Timeline
A realistic project timeline is crucial for planning and budgeting. Ask the contractor for an estimated start date and a projected completion date. While unforeseen issues can occasionally cause delays, a well-organized contractor should be able to provide a reasonably accurate timeline based on their experience.
Keep in mind that rushing a home improvement project can lead to subpar results, so be wary of contractors who promise unrealistically short timelines. A balance between efficiency and quality is essential to ensure your project meets your expectations.
Quality of Materials
The materials used in your home improvement project significantly impact its durability and overall quality. A reputable contractor should be transparent about the types and brands of materials they intend to use. If you have specific preferences or quality requirements, discuss them with the contractor before the project begins.
To ensure you're getting the best value for your investment, ask about the warranties and guarantees associated with the materials used. Quality materials may cost more upfront but can save you money on future repairs and replacements.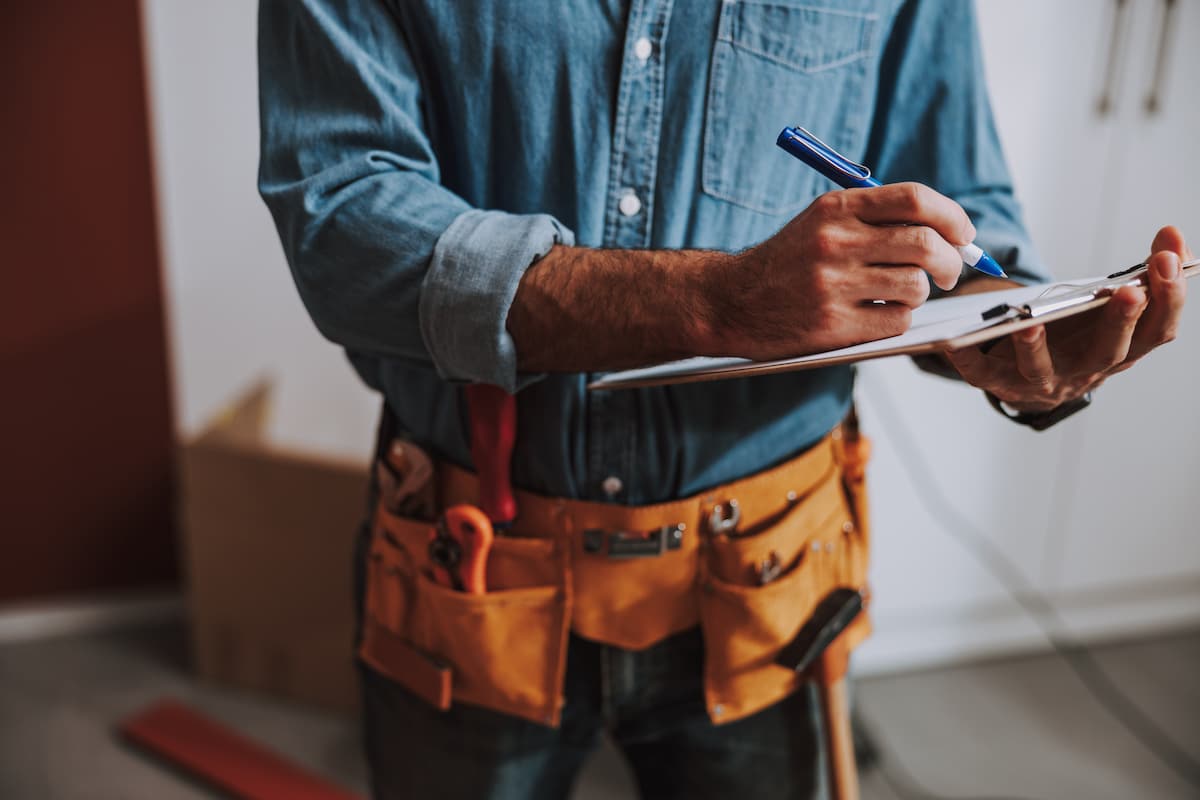 Payment Terms
Discuss payment terms and methods with the contractor before signing a contract. Be wary of contractors who demand full payment upfront or require large, non-refundable deposits. A typical payment schedule may include an initial deposit to secure the contractor's services, followed by periodic payments based on project milestones or completion stages.
Make sure all payment terms are clearly outlined in the contract to avoid any misunderstandings. It's essential to withhold a portion of the final payment until you are fully satisfied with the completed work and any remaining punch-list items are resolved to your satisfaction.
Flexibility and Adaptability
Home improvement projects can be unpredictable, and unexpected issues may arise during construction. A contractor's ability to adapt to changes and find solutions is crucial. Discuss with the contractor how they handle:
A flexible contractor will work with you to address unforeseen challenges while keeping the project on track and within budget. Their willingness to collaborate and find solutions can make a significant difference in the overall success of your home improvement project.
Select the Right Home Improvement Services
Selecting the right home improvement services is a crucial step in ensuring the success of your project. By considering factors such as experience, licensing, past work, communication skills, and payment terms, you can make informed decisions and avoid potential pitfalls. 
Remember that the relationship between you and the contractor is a partnership, and clear communication and mutual understanding are essential for a smooth and satisfying home improvement experience. 
With the right contractor by your side, your home improvement dreams can become a reality, transforming your living space into a place of comfort and beauty. If you're searching for the perfect home improvement services, consider reaching out to Georgia Home Remodeling! We'd love to help you turn your house into a home!