Ways to Practice Gratitude this Holiday Season
What better way is there to practice gratitude this holiday season than to show those around you how much you love and appreciate them? Perhaps you're already planning how you'll show your friends and family how grateful you are they are in your life. Maybe you even have something special for your neighbors.
For small business owners, homeowners, and renters, the Thanksgiving season is the perfect time to thank those who have been your biggest supporters and contributors in the last year. Georgia Home Remodeling invites you to join in on the holiday magic and show the people around you how much they mean to you.
Continue reading to learn the best ways to show gratitude over the holidays.
Practice Gratitude: The Many Benefits 
Soon, it will be Thanksgiving Day—a day to give thanks for what we often take for granted. Perhaps you plan on heading to your mother's, grandmother's, or a friend's home for a delicious feast of homemade pies and traditional Thanksgiving dishes. Or maybe you're looking forward to a festive night at home, roasting turkey and baking with your kids.
Whatever the case, don't forget the reason for the season. Thanksgiving's origin is a controversial topic nowadays. However, it is important to recognize the true meaning of the holiday. It's a unique November day to reflect on life and take a moment to practice gratitude.
Honestly, giving thanks is something we should do every day. Research has shown that those who set aside time each day to either voice or write down what they are grateful for significantly benefit. Recognizing what you are thankful for can improve your mood, relationships, and overall well-being.
At the very least, practicing gratitude every morning will set you up for a more optimistic mood and perspective throughout the day. But such a habit can do so much more than that. It has been proven that giving thanks daily can reduce symptoms of depression, anxiety, and other mental illnesses. Furthermore, it helps to decrease stress on the body and the risk of heart disease. It even can boost an individual's immune system!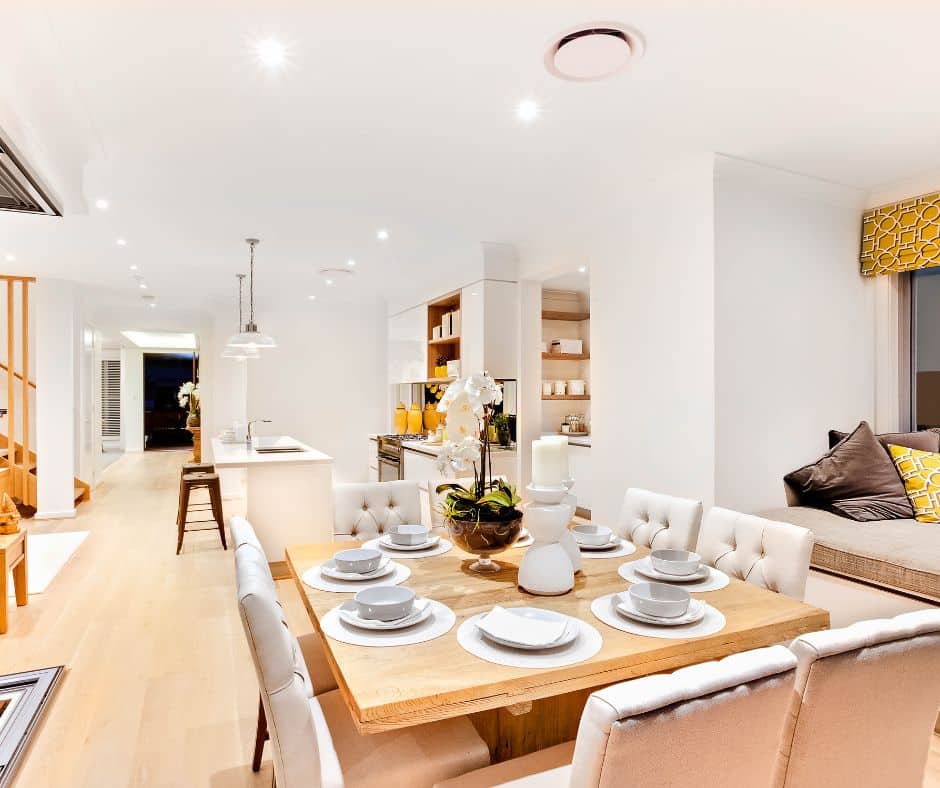 Ways to Show Gratitude this Holiday Season
You should certainly consider building in the time to give thanks every day. But you can also practice gratitude this holiday season in unique ways. Thanksgiving is the perfect opportunity to show appreciation to those around you who have played an essential role in your life.
More specifically, it's an excellent time for business owners to thank their loyal customers and clients with something extra special. For this article, we'd like to focus on the individuals and teams running any kind of home building or remodeling company. The Thanksgiving season is a wonderful time to show your clients how much you appreciate their loyalty and support.
Likewise, this holiday is a chance for homeowners and renters to thank those involved in making their residences a place they are proud to call home. Continue reading to get inspired with ideas of how you can show appreciation, whether you're a homeowner, renter, or business owner.
Home Building and Remodeling Contractors
Without the clients supporting your business, you wouldn't have a business. Therefore, home-building and remodeling contractors should consider showing their clients gratitude this holiday season. Below are some excellent ideas of how you can give thanks.
Keep it Sweet and Simple.
You don't have to go above and beyond to show your supporters how grateful you are for their loyalty. A few kind words can go a long way. Here are some ideas of how you can show your gratitude in sweet and simple ways:
A Thoughtful Phone Call-

Sometime before Thanksgiving Day, give your past and current clients a call to wish them a happy holiday and let them know how thankful you are for their support.

Happy Thanksgiving Email-

Send out a fun email to all your loyal clients to say Happy Thanksgiving and thank them for trusting your team with their home renovations and remodeling projects.

Handwritten Notes-

Choose a pack of festive thank you cards and send your clients a handwritten note with kind words. Consider including a photograph of your team. That way, they can stick it on their fridge as a reminder of your appreciation.
Give Thank You Gifts.
Show your gratitude this holiday season by sending your clients gifts! You can do this in many ways without spending tons of money. Really, any small present will be enough to show your clients how thankful you are for having the opportunity to service their homes. Below are some ideas to get you started:
Gift Cards-

Sending your clients gift cards is an excellent way to show them your gratitude. Even better, you can support local businesses by doing so. Send your clients a modest gift card to a place you know they'll love, like a local coffee shop, restaurant, home goods store, or ice cream parlor.

Discounts-

Send your clients a small and realistic deal for their next service through email or mail. For instance, give your clients a 10% off coupon for a future remodeling project or renovation, whether painting the outside of their home,

finishing the basement

, or re-doing their outdated kitchen.

Complimentary Services-

Similar to the coupon idea, you can offer your clients a complimentary service for the holiday season. In an email or letter, list three to five options for your clients to choose from, like

painting a room

, reorganizing a closet, or installing a new appliance.

Flowers-

Never hesitate to keep it classic and send a bouquet of flowers. Nothing brightens someone's day like receiving a beautiful seasonal arrangement.
Host a Gathering.
To make your clients feel appreciated this holiday season, consider hosting a gathering of some kind. Perhaps you have a model home that would make for the perfect spot to throw a dinner party. Or maybe you'd love to treat your clients to drinks and dessert at a local restaurant. You can also keep it casual, invite your clients to a day at the park, serve a delicious picnic, and play exciting group games.
Homeowners and Renters
Thanksgiving is the perfect time for homeowners and renters to show those who have been involved in making their dream home a reality that you are grateful for their help and hard work. For example, if you are a homeowner who has recently hired a remodeling company to build a home addition, this unique holiday is an excellent time to show that team how grateful you are for their service.
Or maybe you're a renter. In that case, show your gratitude this holiday season by doing something extra special for your landlord. Whatever your situation, get inspired with the following ideas on how to let these important people know how thankful you are for their excellent work:
Spread the Word-

One of the biggest compliments you can give to your landlord or remodeling company is to refer them to friends and family. Furthermore, leaving a thoughtful and kindly written review on social media, their website, or google is another incredible way to show your gratitude.

Call, Email, or Send a Letter-

Put your thankfulness into words and let your landlord or remodeling team know precisely how much they mean to you. Consider saying things like "I couldn't have done it without you," "thank you for

making my dreams a reality

," or "I'm beyond grateful for having such a knowledgeable and dedicated professional like you." And, of course, top it all off with a heartfelt "Happy Thanksgiving!"

Send a Small Gift-

It doesn't take much to show your thankfulness by sending your landlord or remodeling company a simple appreciation gift. Consider getting them a gift card to their favorite restaurant or shop, sending seasonal flowers, or a photograph of you and your family outside of the home they've helped create or provide for you.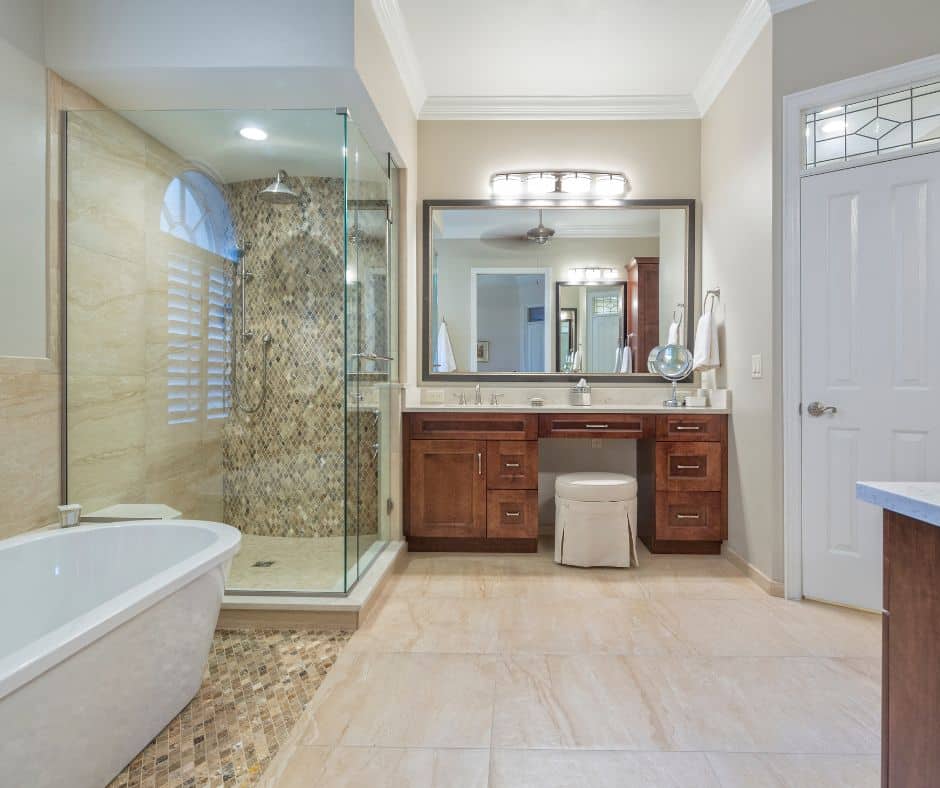 Practice Gratitude: Georgia Home Remodeling is Thankful for You!
The team at Georgia Home Remodeling would like to take a moment to thank each one of our past, current, and future clients! Without you, we wouldn't be able to do what we love daily. Please know that you are appreciated and highly valued by Georgia Home Remodeling.
And if you need a remodeling project completed, big or small, you know who to call! The team at Georgia Home Remodeling has it all—from professional painters and electricians to carpenters and designers.
Reach out to our friendly staff to learn more about how we can help make your dreams come true!