Georgia Home Remodeling Offers Tips of Getting Your Home Ready for the Holidays
Everyone wants their home to shine when hosting a gathering or holiday party, no matter the joyous event. Impressing the guests with your decorations, table, and food is all the rage, especially with social media making it easy and competitive. Indeed, cleaning the home is one way to get it ready for the holidays. But then there are the more intense preparations that you may be considering.
A total renovation should never be scheduled a couple of weeks before guests arrive. However, there are some things you can do to refresh the home, be ready for the holidays, and put on your best holiday party yet.
Quick Ways to Spruce Up and Be Ready for the Holidays
If you want to freshen up the house before the holidays and you only have a couple of weeks left before guests arrive, keep it simple. There are plenty of things you can have professionally done that will not break the budget or cause you to reschedule the events planned in your home.
Cleaning The House: A good scrubbing goes a long way. You can do a quick wipe down of all surfaces the day before to ensure a fresh clean. But consider getting a service to come in a week before the event to do a deep clean on the entire house.
Paint A Room: There is nothing like a fresh coat of paint to make a room feel all new again. With changes in trends and taste, a new wall color may be just what you need to feel all fresh and new in your house.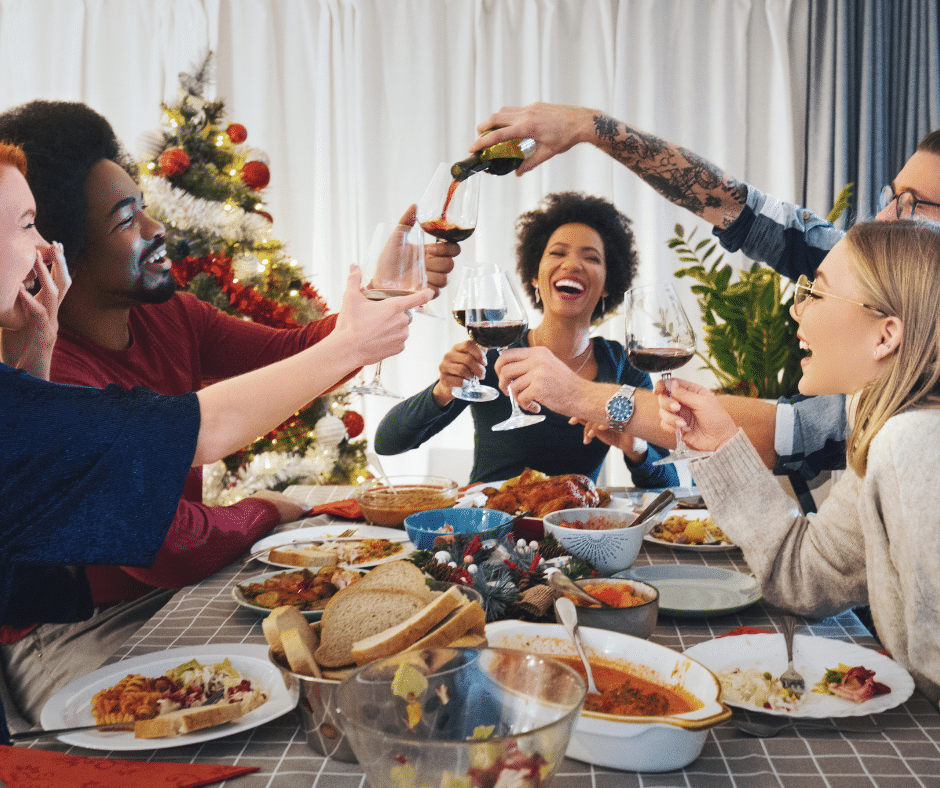 Appliance Inspections: Now, getting your appliances inspected is a great idea. That way, if there is anything needing replacement, you can take care of it before the guests are sitting hungry at your dinner table.
Bathroom Changes Work Wonders: If your guest bath looks rather old or dingy, hire a painter to freshen the walls. Then get a new shower curtain and fresh towels. You can even add some new artwork to the walls for added detail.
Replace Fixtures: Want to add bling for the holidays? Consider hiring a plumber to replace old or rusted fixtures. This can often be done in a day or two and will add shine that will impress.
Fluff the Guest Bedroom: If your guests are staying with you, the guest bedroom may need some attention. And even if all the ladies drop off their purses there, you will still want it to look nice. Look for a new throw or accent pillow for the bed. And a vase of fresh flowers goes a long way.
Update Accessories: Sometimes, all you need is a statement vase, a new rug, or some additional accent pillows to make a room look current. And if your light switches or lights look dingy or cracked, replace them for a fresh new look. Add seasonal decor, and you have a spruced-up home for all to enjoy.
Freshen Landscaping: Make sure your curbside appeal is top-notch with a few fresh plantings and some new mulch. You can always hire a company to come in and trim the trees and shrubs, mow the grass, and tighten up the beds.
Renovation That Should Not be Done Close to the Holidays
An entire home makeover may not be achievable with only two weeks until Christmas. With today's shipping and manufacturing delays, some supplies may not be readily available for your project. And if you are that close to having guests over for the season's festivities, you will want to make sure anything you want to use is in stock for any home project.
New Appliances: Last year, production lines simply could not keep up with the demand and frequent shutdowns due to the virus. And today, it is causing a backup and delay in delivery. Plus, the workers for factories are few. So, give yourself 8 weeks or more to get new appliances in for your kitchen renovation.
Additions to the Home: Moving walls and adding on can be a long process. And often, some things come up that will slightly delay the process. Ensure your home is ready for the holidays by scheduling additions before or after the season.
Don't Take Up Tile for a whole floor replacement. The dust alone takes some time to settle. If you have carpet, wood, or laminate floors, these are easier to replace and can often be done quicker. In those cases, the flooring can be replaced for a really nice update to the home.
New Cabinetry: If you need new cabinets in the home, think about painting them for the season and replacing them after. You see, replacing a cabinet is not that difficult in theory. But if plumbing issues are discovered, or walls need moving, it can become quite an ordeal. Not to mention, you will have the contents of your kitchen strewn all over the home while the work is being done.
All these renovations to the home can be done with ease and minor inconvenience to your life when you are not already stressed by the holiday's events. So, don't put additional pressure on your family by re-doing it all. Perform some simple touch-ups here and there and get on the schedule for the big stuff in the new year.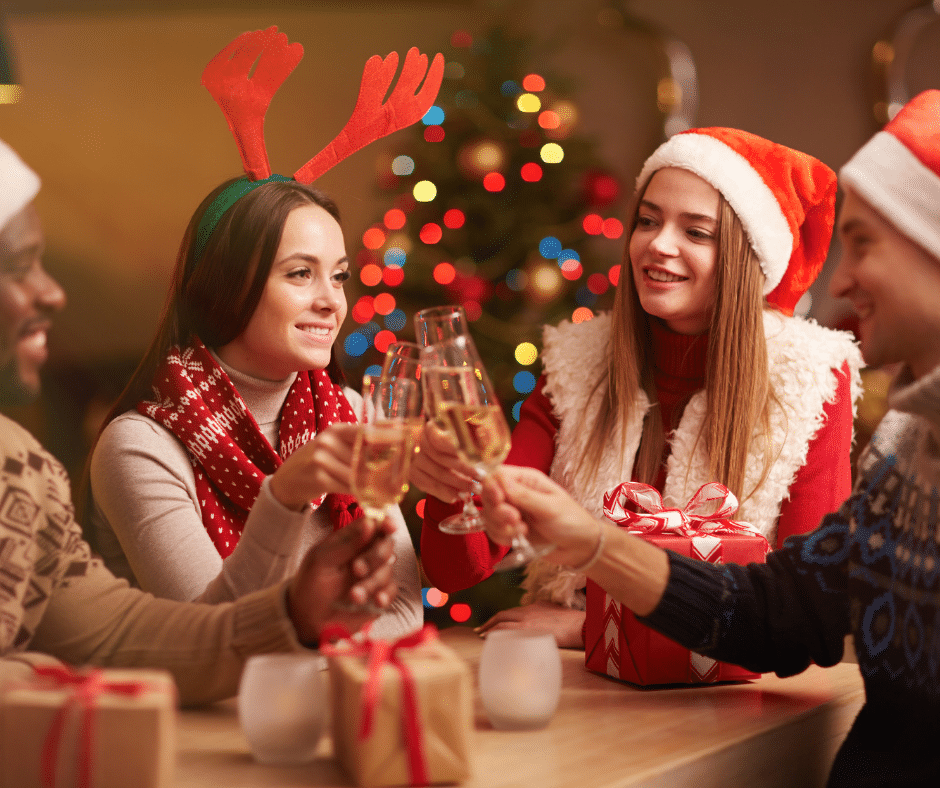 Post-Holiday Remodeling from the Inside Out
With 30+ years of Home Remodeling and Construction experience, our team plans after the holidays from inside to outside the home. We have teams of professionals that will come in, assess the space, and recommend the best solution to any home remodel challenge you have.
Need some inspiration that is not holiday-specific? Consider the following.
Interior Remodeling
If you dream of a room that looks a little cleaner, more modern, more stylized, or just plain newer, we have you covered. We are pleased to offer the following ideas to help get those creative juices flowing. Therefore, we have a few suggestions at Georgia Home Remodeling.
Paint a room or two
Bathroom renovations
Kitchen remodels
Replace flooring
Closet expansion or redesign
Update trim and crown molding
Need a man cave?
After the holidays, contact the design team at Georgia Home Remodeling to start planning your new room in the home.
Exterior Remodeling
Because of the last 2 years, folks have been looking for reasons to be outside next spring. And projects for a better curb appeal and backyard life are increasingly more popular. At Georgia Home Remodeling, we know several ways you can freshen up the outdoor curb appeal of the home as well as make an inviting space for the family to gather safely. Here are some post-holiday ideas for the exterior of your house
Install a pool
Revitalize landscaping
Replace fencing
Add or improve backyard living space
Paint the House
How about a she shed?
Contact us today to start planning for your holiday spruce-up or post-holiday renovations.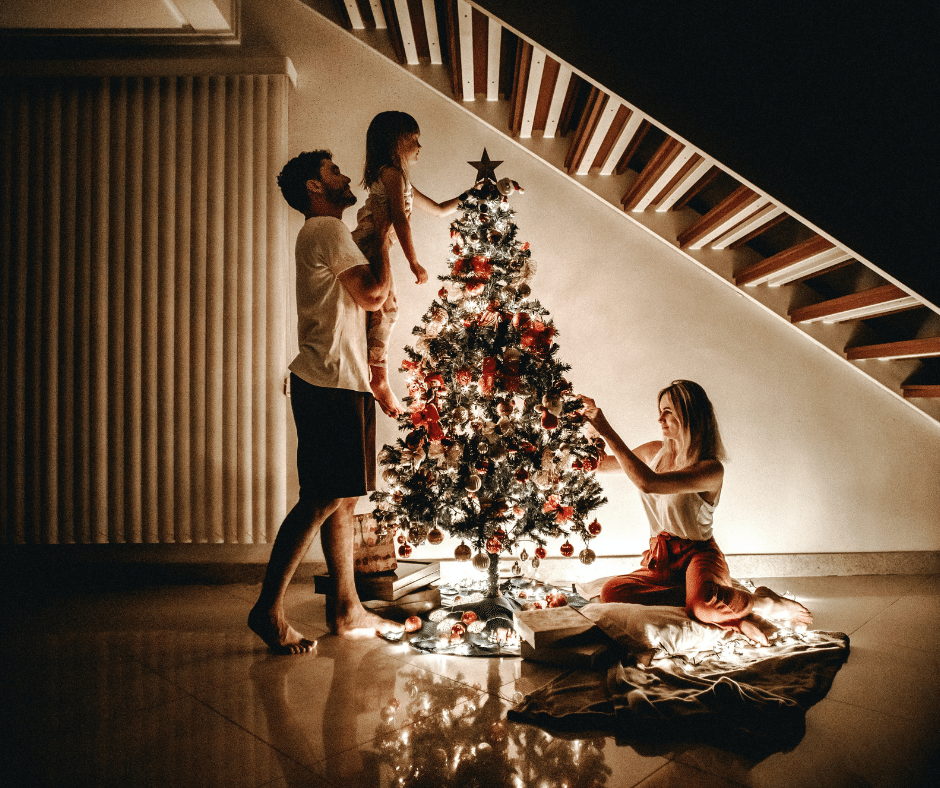 Georgia Home Remodeling Helps Get Your Home Ready for the Holidays
Whether you choose one of the projects listed above or perhaps something totally new and different, Georgia Home Remodeling is here for the remodeling and renovations of your dreams.
Get ready and enjoy the holidays with our professional painting service.
Need new lighting in the home? Our electricians can get that done in no time.
Impress your mother-in-law with some new fixtures installed by our professional plumbers. 
Need new flooring? Contact our flooring experts to see if there is time to do the job before relatives roll in.
Georgia Home Remodeling is here for all the remodeling jobs your holiday brain can dream up. Make your list, check it twice, and contact our offices to get started planning your post-holiday remodel.