With so many options of colors to paint your room, your choices can be overwhelming. Of course, you want to pick colors that match your overall design theme. Still, this doesn't narrow the list as much as you'd like.
How about choosing colors by mood? The colors in your home have more to do with your emotions than you probably realize. For instance, bright yellows and oranges may make you awake and energized. In contrast, light purples and blues promote relaxation and peace.
Georgia Home Remodeling guides you through some basic colors and how they make you feel. Plus, we suggest the most productive hues for each room of your house. Continue reading to discover the role that interior color has on your daily mood.
What is Color Psychology?
Color psychology is all about colors and how they impact humans regarding their behavior and emotions. Through research, scientists have proven that color genuinely affects a person's mood. Color psychology has been used for many years and applied to design, marketing, art, advertising, and many other fields.
Keep in mind that the general effects each color has proven to give an individual aren't always the same for everyone. How we perceive color has much to do with personal experience and cultural influences, too. For instance, bright red may make one feel powerful and energized, but someone else may feel overstimulated or stressed.
So, when choosing what colors to paint your room, take time to observe how the hue affects your mood as an individual. Then, you'll be off to an excellent start in creating a home that makes you feel your very best!
How Do Warm Colors Affect Your Mood?
For the most part, warm colors, like red, yellow, and orange, promote energizing and uplifting emotions. They do well in rooms like the kitchen, living room, and workspace, giving you and your family that extra kick of excitement to fully enjoy the day.
Yellows:

When you think of the color yellow, you probably imagine a sunny summer day. That's why yellow tends to make most people feel cheery, optimistic and inspired. When yellow is too bold and bright, it can create overstimulation and even promote anger or frustration. It's best to use pale shades of yellow.

Reds:

Red is a powerful hue stirring up emotions of excitement, activity, and even hunger. When overused, it can produce adverse feelings like stress and anger. Pink is similar to red being warm and stimulating. However, it has been proven to reduce aggression, which is why some football teams have painted the guest-team locker room entirely pink.

Oranges:

Orange symbolizes vibrancy and enthusiasm. This welcoming color is a mix of red and yellow, balancing out the boldness of red and utilizing the calmness of yellow. Like red, orange also stimulates appetite.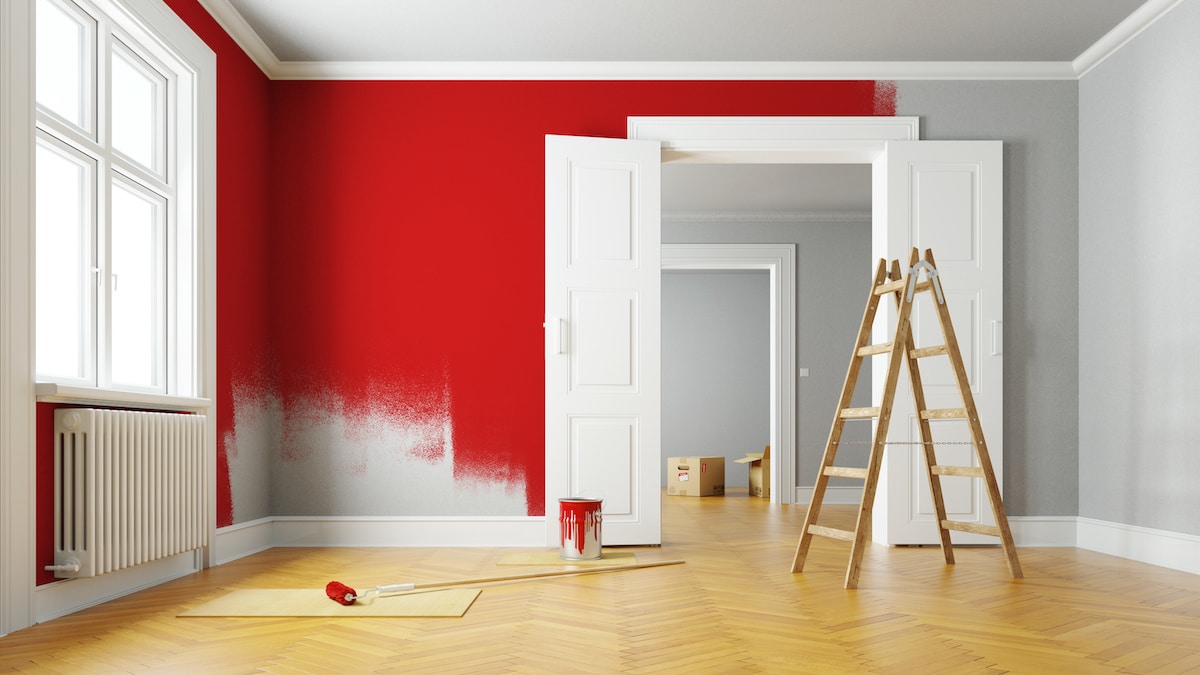 How Do Cool Colors Affect Your Mood?
Cooler tones tend to be more calming and serene. They often mimic nature, like a blue sky and green grass, making us feel more at ease and connected to the world. Cool colors work best in the rooms where you need to promote soothing emotions to reset and relax, like the bedroom or bathroom.
Blues:

Blue is often associated with sadness. And this could be the effect when using darker blues in excess. However, when applied in suitable spaces and lighter tones, blue tends to create a calming and tranquil atmosphere. It has also been known to reduce heart rate and improve concentration.

Greens:

When surrounded by shades of green, people often feel peaceful and harmonious. It is strongly connected to images of nature and growth, making it a generally happy hue. It's a centering color promoting balance and stability to your life indoors.

Purples:

Depending on the particular shade, purple is both calming and energizing. In general, it is a color symbolizing luxury, royalty, and creativity. While lighter shades of purple can be relaxing and promote kindness, darker purples may be stimulating, romantic and

encourage imagination

.
What About Neutrals?
Neutral tones, like black, white, gray, or tan, will bring simplicity, cleanliness, and structure to a space. When choosing neutral colors to paint your room, you have the flexibility to introduce fascinating pops of color according to your desired effect. However, when neutral hues are the only colors in a space, it can cause many people to feel understimulated and bored.
When done right, neutral walls can be grounding and sophisticated. Just be sure to add a brighter color where it fits.
Black and Gray:

In moderation, black can be a powerful and bold color choice. Many people choose to paint just one wall with solid black to incorporate an edgy and sleek design. Black is often associated with elegance and mystery. But when overdone, this dark color may promote feelings of depression.
Gray is an excellent option for those wanting to paint all the walls in a more neutral color. It tends to be inviting and calming.
White:

White is clean and modern. It reminds most people of purity, youthfulness, and refreshing moods. Too much white, though, can be understimulating and promote anxiety. Luckily, there are many shades of white, like ivory, cream, and pearl. The variations tend to work well for rooms lacking other colors while still giving a sterile and structured feel.

Shades of Brown:

Tans and browns make for a cozy and comfortable atmosphere. When people think of brown, they often connect the color to soil, promoting a sense of security and simplicity.
The Right Colors to Paint Your Room
When choosing what colors to paint your room, you want to consider what emotions you'd like yourself, your guests, and your family to feel in the space. Think of what activities occur in the particular room and what moods will be most productive.
Relaxing Bedroom Colors
In your bedroom, you want to feel most relaxed and at ease. When you wake up, you probably want an environment that gently welcomes you to the new day. However, when you rest your head at night, you want hues that promote peace and tranquility. Therefore, the goal is to have well-balanced colors to start and end your day the right way.
Cooler greens

Medium or gray-toned blues

Lighter purples, like lavender and lilac
Avoid- Orange, black, and pale blues
Living Room Colors to Match the Mood
Depending on how you spend your time in the living room, you may look for either relaxing or energizing hues. So, when deciding what color to paint your room, consider what activities usually occur in this space. For instance, if you spend a lot of time playing games with guests and family, you'll want warmer, more stimulating colors. Or, if the living room is where you decompress after a long day at work, pick more calming and grounding hues.
Deep and rich red

Olive or forest greens

Softer shades of blue
Avoid– Orange, black, and bright yellow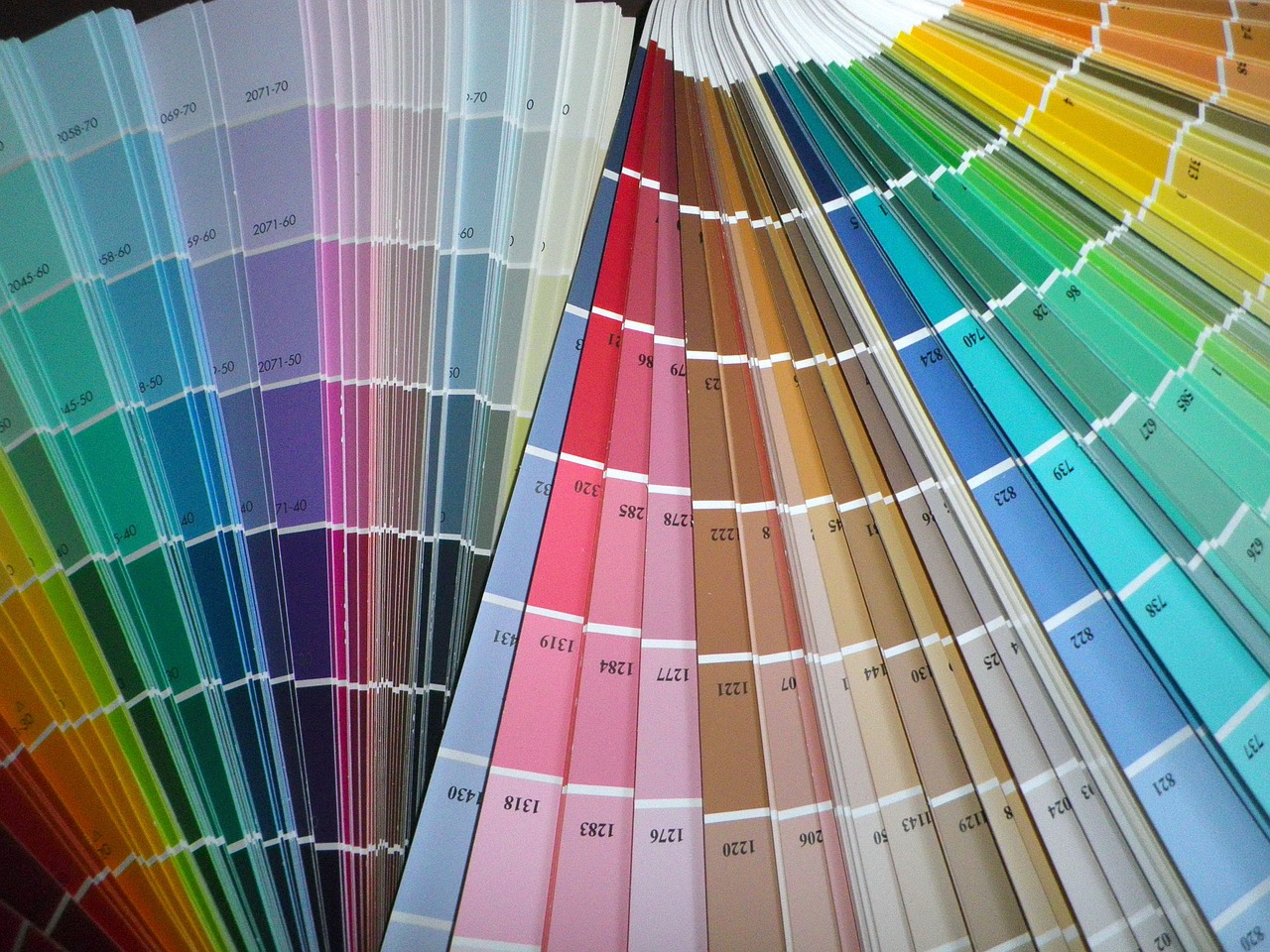 Perfect Bathroom Colors to Start Your Day
Most people want their bathrooms to be calming, clean, and uplifting. To promote a sense of well-being as you groom and dress for the day, choose serene colors to paint your room. White also happens to be a trendy pick for a bathroom color.
White or ivory

Pale yellow

Medium blues

Light purples

Soft greens
Avoid– Bright or dark reds, orange, black, and brown
Kitchen Colors to Inspire Creativity
Kitchens tend to be social places where inspiring and welcoming vibes are desired. However, too much color can make an active kitchen feel chaotic and overwhelming. So, like with the bedroom, you'll want to go with well-balanced colors to paint your room.
Medium or light yellows

Medium greens

Rich purples

Whites or tans
Avoid– Black, gray, and brown
Welcoming Dining Room Colors 
Try colors that stimulate your appetite in the dining room, like red or orange. Warm colors also invite conversation and connection between you and your family or dinner guests.
Avoid– Cooler hues, like blues and greens
Paint Your Home with Georgia Home Remodeling
The professional painters at Georgia Home Remodeling are the best of the best. We are highly skilled in our craft, striving for perfection. But that's not all. Georgia Home Remodeling will even help you create a stunning color design for the spaces you want us to paint.
We know the impact color psychology has on interior space. And more importantly, we love helping our clients feel like their best selves in an atmosphere catered to their needs and wants.
When it comes to painting the walls in your home, choose Georgia Home Remodeling to get the job done right.