Breaking down the top remodeling trends for 2021, Georgia Home Remodeling is here for all your remodeling needs. It really is no big surprise that as folks stayed home for over a year, little areas once an afterthought became significant eyesores. But, like with anything, stare at it too long, and you will find a flaw. The good news is that the quarantine spurred creativity in many lives and homes in America.
In fact, according to BuilderTrend,
"The Number of remodeling projects increased by as much as 38%
Basement projects are up the largest at nearly 40%
Followed by bathrooms at 25%
And then kitchens at 22%"
That is quite a significant increase. So, when considering a renovation or remodel of any part of your house, you are in the right place.
Before you begin, learn more about the current trends in remodeling and renovation for 2021 and beyond.
Get Trendy with a Home Remodel
Just like fashion, trends in décor come and go. Much of the flux from the past two years came from the pandemics affects the entire population. Others come straight from fashion.
No matter where they are originating, trends come and go in a cycle of about 5 to 10 years, depending on the trend's strength.
Two pieces of advice for homeowner trendsetters are:
Keep as much as you can in one of the classic designs with staying power.
And Go For It! If there is a smart move you are just dying to try, do your thing.
The idea would be to design floors, walls, and the like in classic designs and throw in that flair of the trends. Then, when you place a daring pillow o, vase, or piece of art in a room, you can make a statement. However, an entire floor statement piece is much more expensive to replace if you sell the home or change your mind.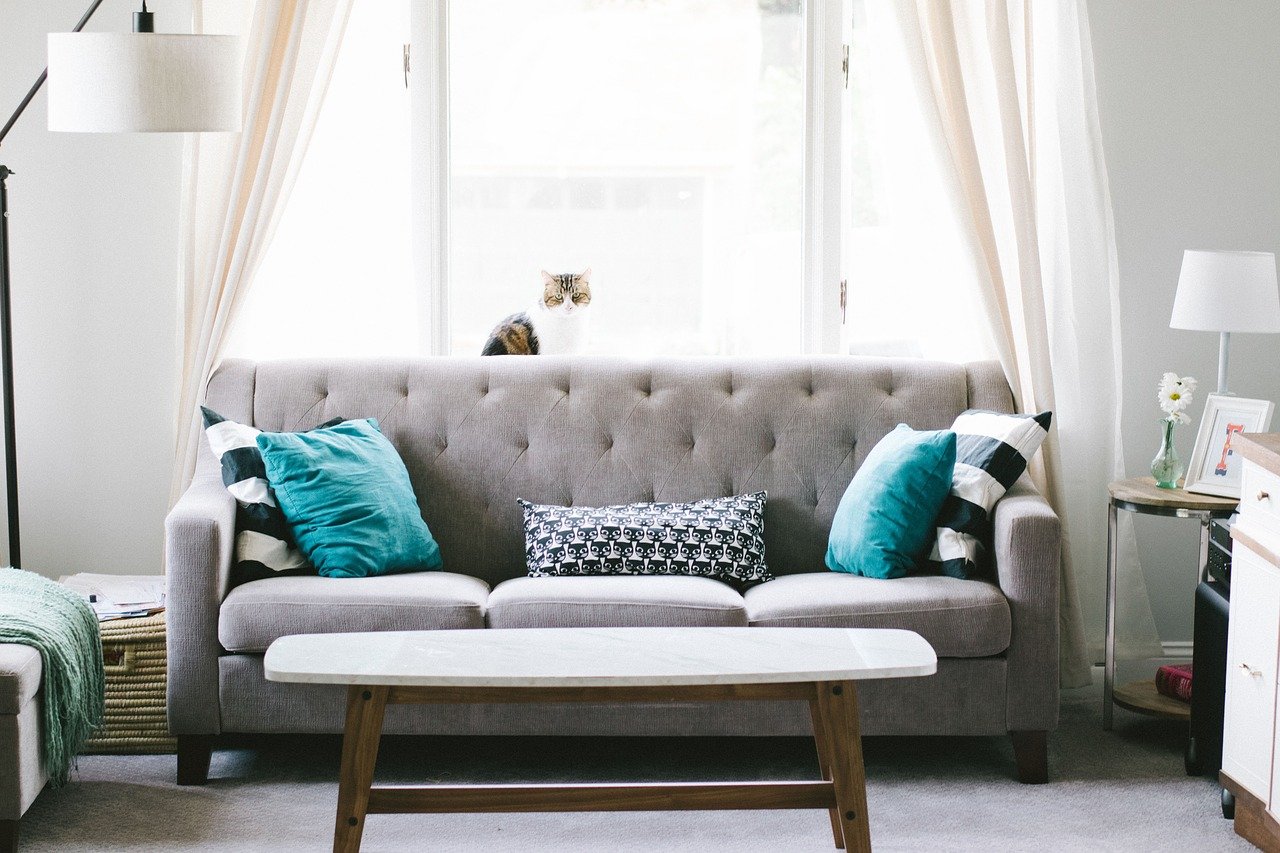 Here are the newest trends for 2021, in no particular order.
Focus on Dedicated Spaces
Living conditions have changed for so many people. Some changes are temporary, and some permanent. Either way, open space concepts are going out, and divided rooms for function are in. Folks are carving out spaces for work, school, crafting, and more.
Multi-Purpose Rooms
While the family space may be changing, the guest rooms turn into office spaces, home gyms, and school rooms. And in many of those rooms, people are requesting a Zoom focal wall. Beyond a new coat of paint, floral wallpaper, stunning art, or textured walls are great ways to spice up your Zoom look.
Soundproofing Your Space
Soft surfaces absorb noise from the family, the pets, and more. Adding carpets, drapes and soft pillows to a room is a great way to soundproof a room.
Incorporating Natural Light
Boost your creativity and productivity with a sun-kissed room. Sheer blinds, remote window coverings, and sunrooms are the perfect workspace for so many. Windows and skylights are back in fashion.
Backyard Bliss
We know it may not last forever, especially in the hot summer months. But families have been gathering in the backyard more and more. The open-air is good for mental health and physical wellbeing. That is why folks are adding sunrooms, screen rooms, garden areas, and large patio decks. Incorporating the great outdoors is a great way to add more livable space to your home.
Attic and Basement Getaways
Were you looking for more rooms in the home? Why not build out the attic or basement? It can be the perfect place to create a man-cave, she-shed, a family game room, or a creative space. And, you'll be adding value in square footage to the home.
Flooring in Porcelain or Vinyl
Porcelain or Vinyl, the choice is up to you. You see, porcelain is one of the safer flooring options as it holds only 0.1 percent of bacteria. And Vinyl flooring is more popular due to its waterproof availability and natural wood looks. Both floor options have come so far; you can't go wrong with either.
Bathroom Spas
Do you need a getaway vacation to a spa? Don't have that kind of time? Why not create a bathroom that feels like a luxury spa? Calming and pure colors, candles, a large rain head shower, a large soaking tub, and piped-in music will whisk you away after a long day.
Touchless Everything You Can
Now this one is evident in ales all over. Touchless dryers, hand soaps, kitchen faucets, toilets, and sinks are almost a survival technique.
Open Kitchen Plans
Since we are all eating in the home more often, people have begun to knock down intrusive kitchen walls and add large islands. With a large island, families can gather and participate with space.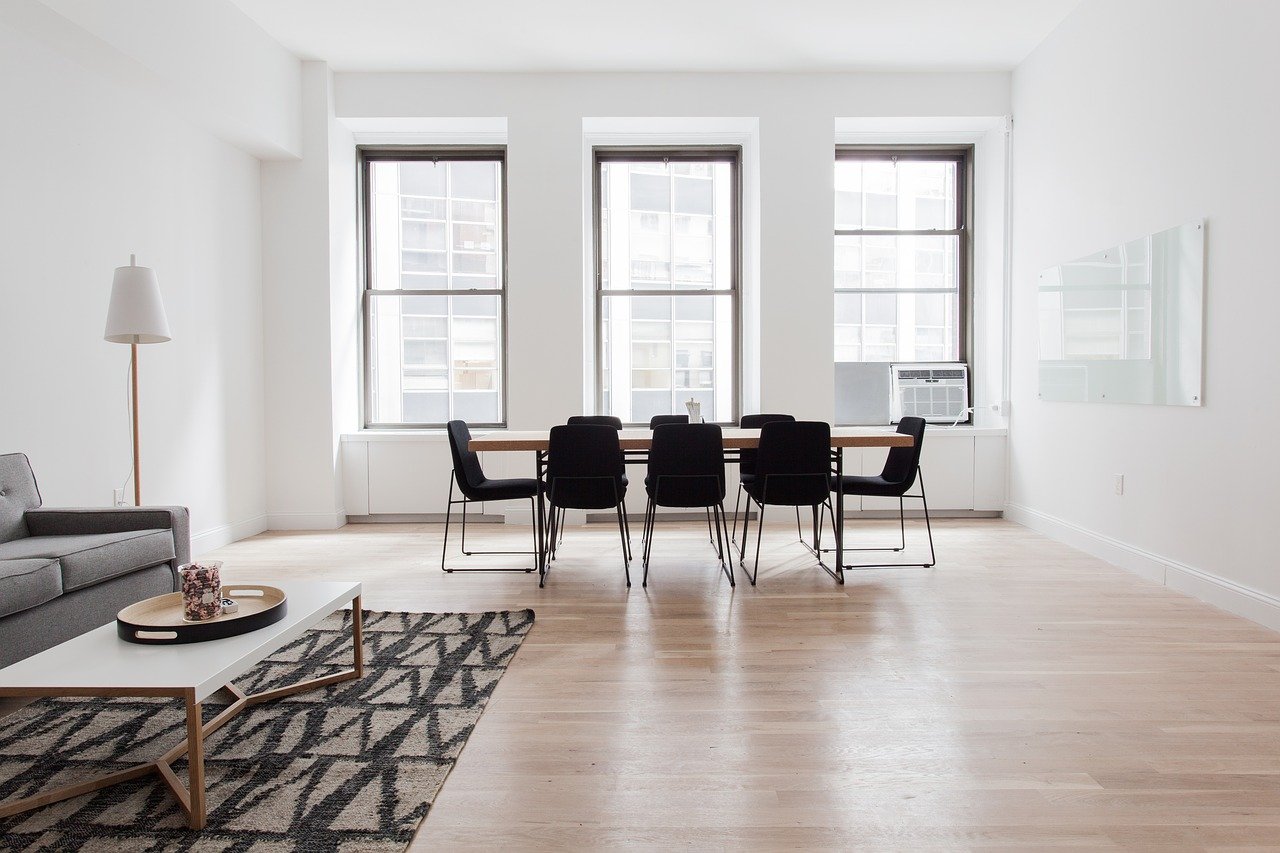 Home Gyms
Going to the gym really took a big hit last year. People don't want to share germs as much anymore. So home gyms are being carved out in homes all over Georgia and the States. We have even been adding saunas to homes for the ultimate gym or spa routine.
Adding Technology to the Plan
Smart homes have been a thing for a while now. But as they have advanced and folks had time to stay home and read the manuals, linking the entire home to one functioning technology wonder became a popular hobby. Builders are wise to keep up with this trend.
Natural Wood Touches
No matter where you place it, natural wood touches bring nature to a room. Wood furniture legs, wood trims, wooden bowls, and cutting boards displayed. Wherever it works, add a touch of natural wood.
Color, Color, Color
Color is making a comeback. Large print bold wallpaper makes a beautiful focal wall. A pop of bright color is all the rage for the foyer. Green and Navy cabinets have taken the place of white and gray. And if these are a bit more daring than you want to go, add a vase or a single chair in a hue that makes you happy and inspired.
Matte Black Statements
From the kitchen backsplash to the shower walls, black is back for a luxury feel and a dramatic statement. And matte black metals rather than the traditional chrome is an essential element of today's design.
Built-In Storage
Pantries, closets, offices, and hallways are getting makeovers for more storage. After all, the office on the kitchen table won't work forever.
More Than One Home
Families are taking advantage of the low-interest rates and purchasing second homes. They are an excellent investment, income opportunity, and a perfect way to vacation while keeping safe.
And Finally, Longer Wait Times
Last but not least, longer wait times are here for a while. Try not to get frustrated. There are several reasons for the wait.
Changes in design trends for 2021 have put increased pressure on production.
Safety measures have been rethought and implemented in factories and small companies alike.
Workers are scarce, and hiring is an issue for many manual labor companies, slowing the entire process.
There was a factory back up while we were all quarantined. However, folks were still purchasing and designing.
The permitting process is completely backed up in many areas due to the pandemic.
Stay in Touch with the Remodeling Trends for 2021
If you want to keep in touch with the remodeling trends for 2021, then you are in the right place. We make significant efforts at Georgia Home Remodeling to keep up with current trends and the latest remodeling techniques. And, we have all the contractors you would need to complete any remodel you can think of.
If you would like to update or remodel your Georgia home, contact us to begin the process. We are ready to discuss your vision and make a plan to make those dreams come true.