The Best Ways to Increase the Value of Your Home
Has the time come to sell your home and move on to bigger and better things? Or are you looking for a smart way to invest in your future? You may want to increase the value of your home; it is the way to go.
You're not alone if you have no clue where to begin. That's why Georgia Home Remodeling provides the nine best ways to increase the value of your home.
So, continue reading, get inspired, and get to work!
The Benefits of Increasing Your Home's Value
Increasing the value of your home is a smart choice for many reasons. Still, you may wonder what the benefit of investing time and money is when you aren't planning on moving anytime soon. Or perhaps you never plan on selling your current home.
Whatever the case, increasing the value of your home should be a continuous goal for any homeowner. You never know when life will throw you a curve ball, and you suddenly must sell your home. If you're never planning for it, it can be a huge shock when it comes time to move, and you realize your home needs tons of work to be attractive to buyers.
On the other hand, if you already know you'll be selling your home soon, you'll want to do everything you can to sell your place for the most money. Increasing the value of your home by making essential upgrades and minor improvements is one of the best decisions a homeowner can make.
The 9 Best Ways to Increase the Value of Your Home
1 | Integrate Energy Efficiency
Whether you're planning on selling your home soon or not, incorporating energy-efficient features into your home is always a good idea. Not only do you begin effortlessly saving significant cash but maximized energy efficiency is very attractive to the average home buyer.
Not every buyer will look for qualities in a home that save energy and money. However, it's almost always something people are impressed by and consider a huge perk.
For instance, do you still have old, energy-wasting appliances in your home? If so, it's probably time to make some upgrades. This won't only make your space appear newer and more modern. But it will save you and future residents big bucks. Plus, updated energy-efficient appliances are better for the planet. It's truly a win-win-win situation.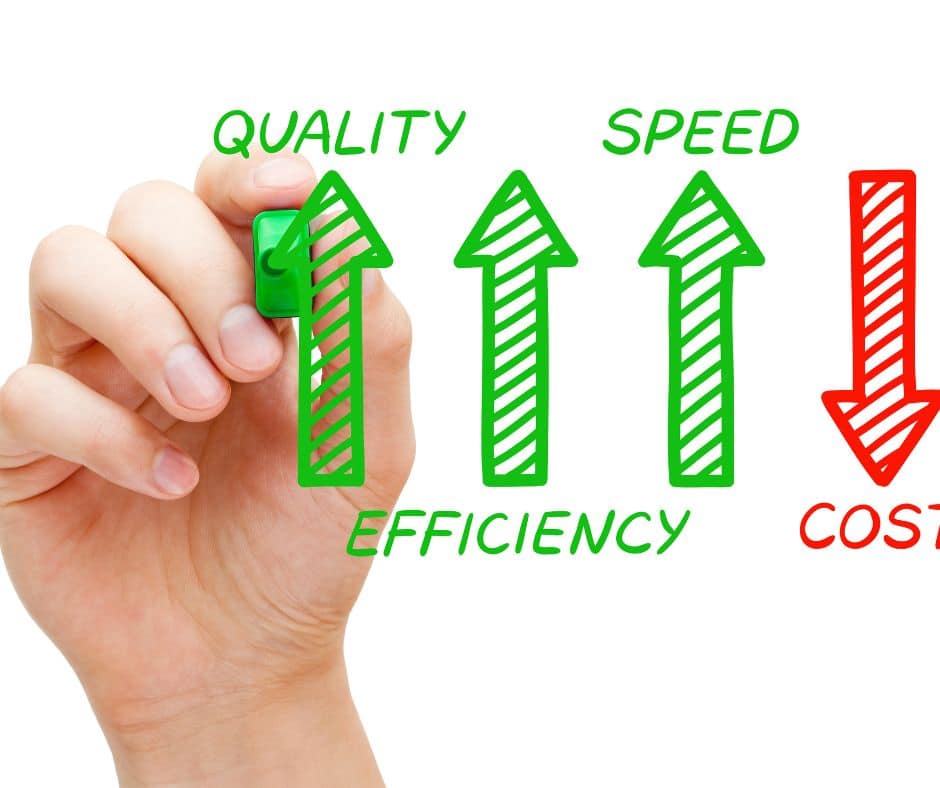 2 | Spruce Up Your Curb Appeal
Did you know improvements to the exterior can increase the value of your home by about 7%? Curb appeal is a big deal. And it can cost very little to bring your landscaping and the outside of your home to the next level. Even the smallest adjustments can go a long way.
Here are some inexpensive and simple ways you can spruce up your curb appeal:
Add a few new plants with bright flowers.

Lay new mulch to make your landscaping look fresh.

Keep up with mowing and watering the lawn regularly.

Wash your windows about twice a year.

Power wash the driveway and walkway.

Apply a fresh coat of paint to the front door.
Additionally, updating your old garage door can do wonders for the outside appearance of your house. It has proven to be one of the best ways to increase the value of your home. It may be a little expensive, but it's certainly something you won't regret investing in. After all, it is one of the most prominent features on the home's exterior.
3 | Focus on the Kitchen and Bathrooms
You've likely heard it before—the kitchen and bathroom are the two rooms that sell a home. While other rooms certainly hold some importance, an upgraded bathroom and kitchen have the most return on investment.
So, if you have a limited budget for home improvements, starting with the kitchen and the main bathroom is always a wise idea. Kitchen upgrades can be as minor as painting the cabinets or installing a new refrigerator. However, they can also be far more significant by refreshing all the appliances and choosing new and trendy countertops.
Bathroom improvements often involve installing a fresh tub or shower and switching out the dated plumbing fixtures with modern elements. Whatever you decide to do with your kitchen or bathroom, you can be confident that your money and effort will not go to waste.
4 | Up Your Square Footage
Another excellent way to increase the value of your home is to add more usable square footage. Here are some common examples of how you can expand the square footage of your space:
Add an extra guest bathroom, especially if your home is already lacking in the number of bathrooms it has.

Build a second story. 

Include a mother-in-law suite.

Add a laundry room or mudroom.
5 | Fresh Paint Goes a Long Way
You could do nothing else besides repaint all the walls and still see massive results. Increase the value of your home by simply applying a fresh coat of paint. It makes a space look updated, clean, and refreshed with little effort. It's also one of the most cost-effective improvements you can make.
If you don't have the time or money to repaint the entire house at once, start with the rooms that need it most. For example, is your daughter's old room still painted neon green from her teenage years? This would be an excellent room to begin with. Then, consider the selling-point rooms like the bathrooms and kitchen.
6 | Flooring Updates
When it comes to the flooring in your home, you have many options to spruce things up. If you have carpets, consider having them professionally deep cleaned or dyed for a fresh new look. Or, if the carpeting is beginning to look worn and the fibers aren't in good shape, it may be time to install all new carpets.
For wood flooring, consider having it waxed or polished every couple of years. This can make a world of difference in the overall appearance of a room. If you have tile flooring throughout your home, think about having the grout cleaned.
7 | Stay on Top of Repairs and Routine Maintenance
Increase the value of your home by simply keeping up with repairs and regular maintenance. Ignoring minor issues and putting off essential repairs can be detrimental down the line. If not addressed immediately, these improvements can be easily forgotten and suddenly become a much more significant issue.
When it comes time to sell your home, you won't want to shell out tons of cash for problems you could have saved money on by attending to them promptly. Instead, you'll want to reserve that money for more attractive upgrades.
8 | Make Low-Maintenance Your Goal
Living in a home with low-maintenance features is something everyone could benefit from. So, think about when potential buyers are looking at your house—seeing many elements and details that make their life a little easier is a huge perk!
The best way to approach this goal is to focus on what home features can be easier to clean and care for. For instance, consider replacing easily stained carpets with durable vinyl flooring.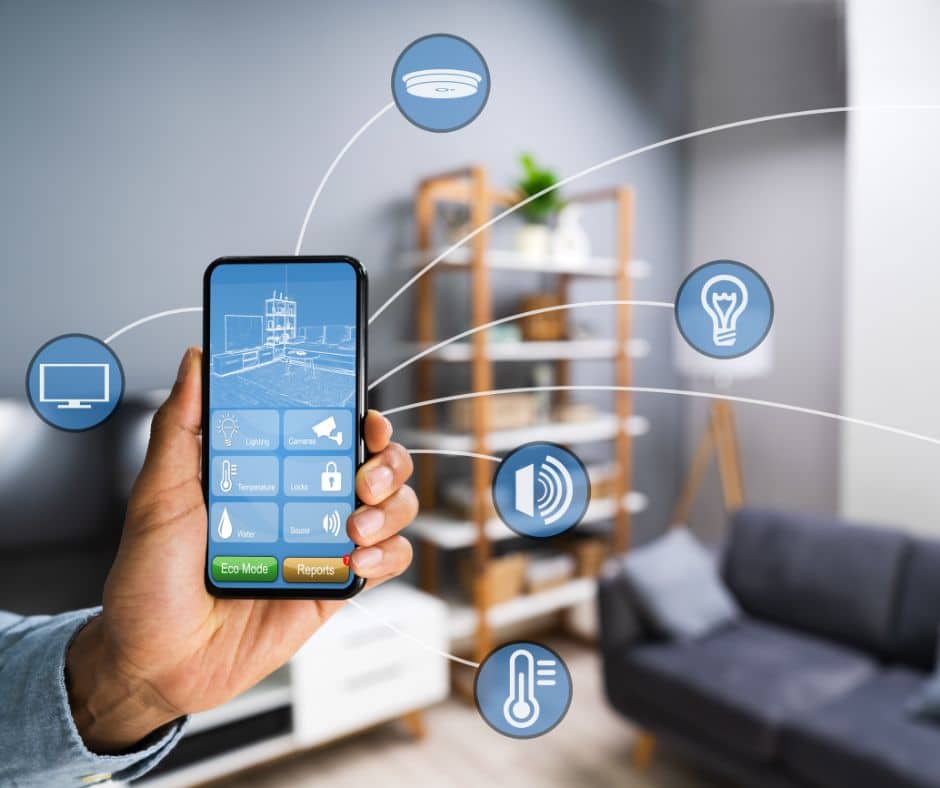 9 | Consider Smart Technology
If you really want your home to look impressive and up to date, include smart technology in all the places you can. This could be as simple as installing a smart thermostat that saves energy and makes controlling the AC easier. Or it could be far more significant by investing in smart kitchen appliances.
Below are some of the most popular smart devices to incorporate into your home's design and increase its value:
Smart doorbells heighten security and bring unique ease to life by always being able to monitor the front door.

Smart locks eliminate hassle and anxiety when you forget your keys or leave home without locking the door. You can remotely control your front door's lock through a convenient app.

Smart lighting saves homeowners tons of cash on energy bills and makes controlling the lighting in the home as simple as tapping a button on your phone.
Increase the Value of Your Home with Georgia Home Remodeling
Making improvements to increase the value of your home can be a lot of work. Call on the team at Georgia Home Remodeling for help from an experienced and skilled staff. We are proud to have expert engineers, painters, designers, and other professionals on our team. We're your one-stop shop for all things home improvement.
Reach out to Georgia Home Remodeling today and discover how we can help you increase your home's value!