When remodeling the interior of your home, there are many aspects to consider. And the budget must be one of the most critical portions of the decision-making process. Keeping to a budget will help the remodel go more smoothly and be significantly less stressful. So, Georgia Home Remodeling helps your budget by suggesting homeowners consider adding to the remodel by painting furniture.
Painting Furniture with Different Types of Paint
It is true. Painting furniture will add to your remodel while decreasing the cost of the remodeling budget. For instance, the average price of a gallon of paint is $30.00, while a new chair can cost between $150 and $400. Now add all the furniture in the room, and you have significant savings and no endless wait for delivery times.
In the following paragraphs, our team will let you know about the different types of paint and how they are applied. The varieties we will discuss are latex, oil-based, spray paint, chalk, and milk paints.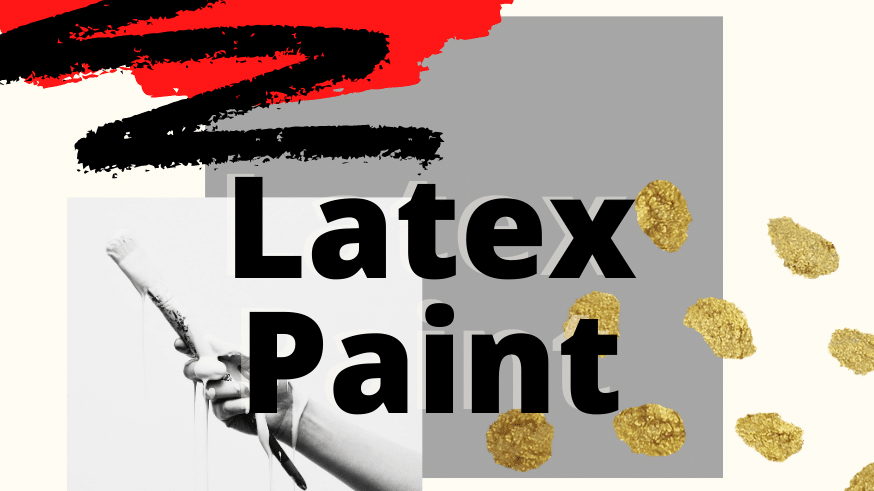 Latex Paints
Latex paints are similar to acrylic paint but often come in larger quantities. Water-based paints are acrylic resin-based. The benefits of use are the following:
Latex Paint is budget-friendly and can be purchased in those large quantities, making it more economical.
Shorter dry times are a given with latex. Oil-based paints take much longer to dry.
No thinners are needed to rinse out brushes and pans, making clean-up a breeze.
Fewer fumes are produced by latex paints, making them safer for people to use indoors.
And you will need fewer coats with latex paint.
That said, here are the steps you will need to take to paint your piece of furniture.
Steps to Painting Furniture with Latex
A good sanding is needed before beginning. Scuffing the shine off preps the surface to adhere to the paint.
Next, clean the piece using a damp rag. If there is any stubborn grease or grime, you may need to add a cleaner to the rag. Just be sure to rinse and dry well.
If you want your paint to not peel or chip, you will need to apply a primer. It is an added step, but it is worth it.
Using a foam roller and a finishing brush is an excellent idea for that smooth, consistent look.
Finally, seal the paint job with a polyurethane protective finish. And polycrylic won't yellow over time.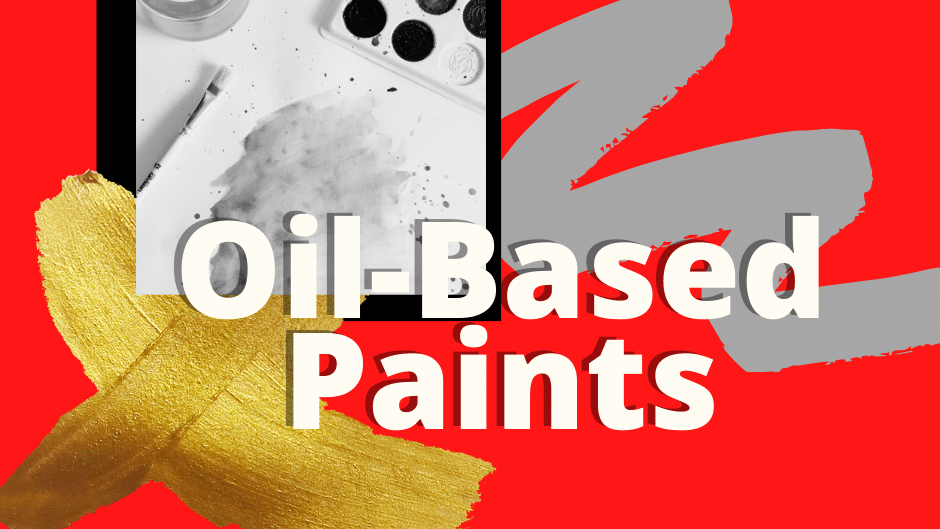 Oil-Based Paints
There are times when oil-based paint is preferred. For instance, if you are painting a chair that will be moved around a lot, you may want the protection of durable oil-based paint. Painters often choose it for baseboards for added strength.
The drying time on an oil-based paint is usually 24 hours between coats. And you should know it takes a thinner to clean up the brushes and supplies. However, again, it is the most durable of all the paints.
Steps to Painting Furniture with Oil-Based Paint
Begin by sanding the piece.
Clean the dust, dirt, and grime off.
Prime the wood with an oil-based primer.
The application of the paint will determine the finish. A foam roller will keep it very smooth, while a brush will add texture and depth.
Finally, seal the oil-based paint with an oil-based finish.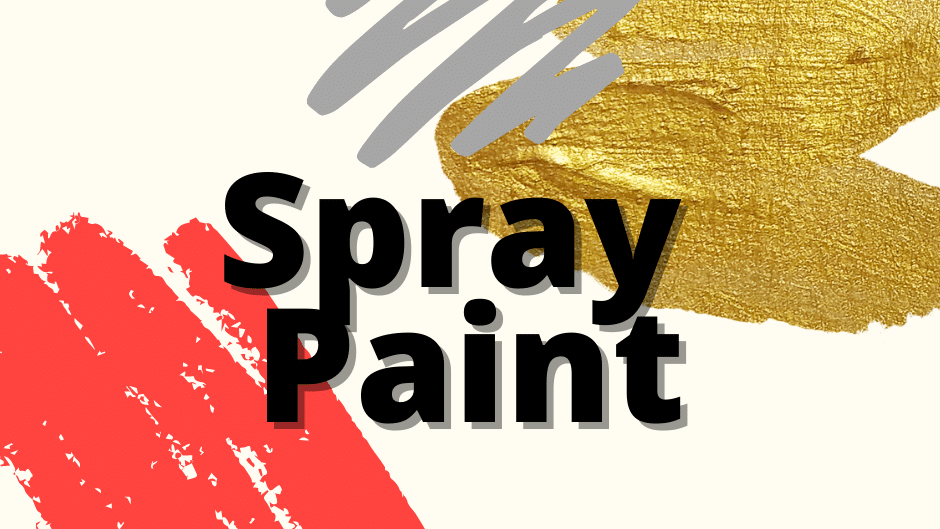 Spray Paint
Using spray paint seems like the easiest option for sure. There are no brush strokes, and it covers well. It dries fast and is durable. And round furniture legs are a snap with the angle of spray paint. However, if you are painting a large piece, it can get costly. What's more, you will need to protect the area you are applying the paint and ventilate the space. It is a good idea to have a mask as well.
Steps to Painting Furniture with Spray Paint
Dust, wash and dry the piece of furniture well.
Now you will need to prepare the area to paint and yourself too. Be sure to cove the floor and look around for overspray possibilities. (consider your surroundings) And make sure your clothes are old, and you don't mind a haze of color all over them. You may even want to wear gloves to protect your nails.
Shake the can vigorously to reduce splatter from the nozzle and mix the paint. Test the nozzle strength on a scrap, so you know what to expect.
Apply your first coat.
Allow each coat to dry before adding the next.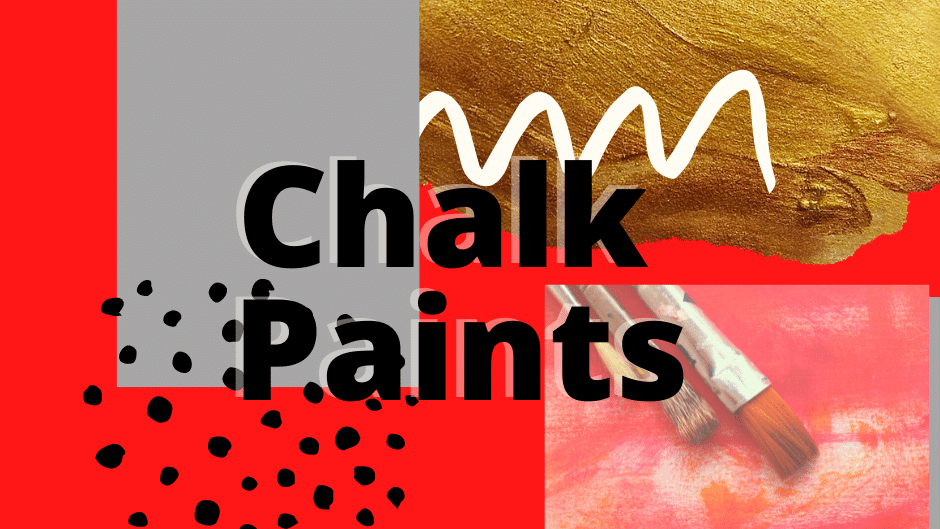 Chalk Paints
Perhaps this application is the favorite for several reasons. It is easy and requires much less prep. Only if a piece has a high gloss surface will you need to do anything other than wash the furniture before painting it with chalk paint. This saves a lot of time and money, and the clean-up is a sinch. Besides, soap and water get rid of any mistakes.
The only caveat is the need for a protective wax covering. But this is a straightforward application using a foam roller.
Steps to Painting Furniture with Chalk Paint
Give the furniture a quick wipe down to remove dust.
Apply two coats of paint with a brush for intricate surfaces and a foam roller for large flat surfaces.
Allow time between coats to completely dry, but it is a fast dry time.
Wax the piece using a wax brush and apply two coats. Or, for areas that will be used often or be near water, apply a water-based acrylic.
Distress with sandpaper if desired.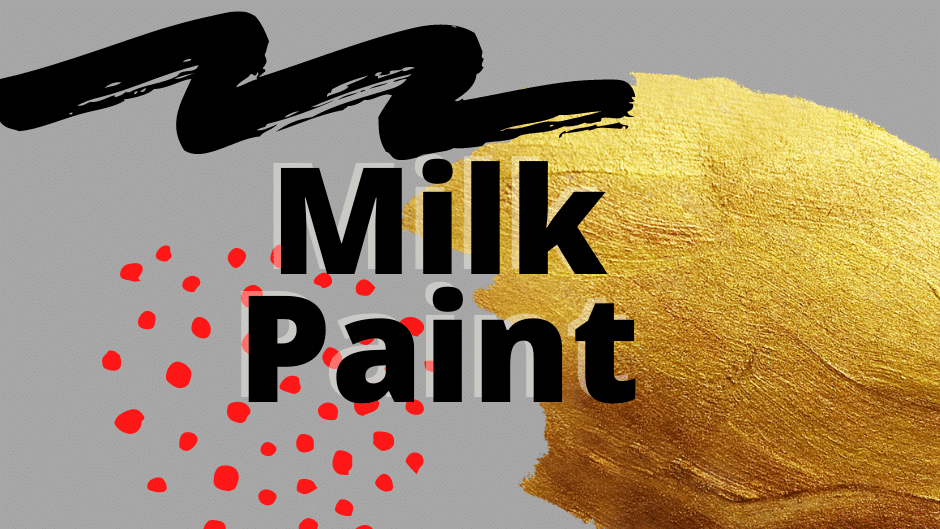 Milk Paints
Milk paint is another requiring very little preparation. And when used on raw wood, it really brings out the grain, as a satin would. This product is a powder that needs mixing. Start with equal parts water and paint mix, then adjust for the consistency you desire.
Then, you may want to add a bonding agent for high-use pieces to add to the paint mixture for durability.
Steps to Painting Furniture with Milk Paint
Dust off the furniture.
Paint with precision being careful of the dripping, as milk paint is thin. You get the best result from 3 coats.
Sand the piece after you paint it smoothing it out, and fixing bare spots if needed.
Use a finishing agent like wax, oil, or polycrylic, depending on the use of the piece.
Voila! Now you have the secrets to choosing the best paint for your remodel project. Besides the paint type, you will need to determine a few other things before mixing your color at the paint counter.
Finish: Satin or Semi-Gloss for Furniture?
In the paint department, you will find a variety of sheens. There is flat or matte, eggshell, satin, semi-gloss, and high gloss. So, which do you choose? Your paint mixer is going to ask, so know before you go. A matte look can be very nice but will not wipe off easily, and the middle choices will wipe off and hide scratches. The high gloss choice is very shiny and modern but will show every mistake and blemish. So, we recommend the middle of the road sheen for most furniture, cabinets, and vanities.
Painting Furniture for Outdoors or Indoors?
Here is another consideration in your paint type choice. Exterior paints should be exterior latex. It will work best on surfaces such as wood or metal patio sets and plastic lounge chairs. It is quick-drying and water-based. When you ask for exterior paint, it will come with additives that discourage mildew growth, resist fading, and is more crack-resistant.
Furthermore, for interior paints, water-based paint will be lower on fumes and dry quickly. You can opt for any of the above paint types. Just consider each of the benefits of the types and determine which is for you. However, on indoor metals, an oil-based primer may work better. Always finish high-use pieces with wax or a polycrylic topcoat.
Want That Distressed Furniture Look?
If distress is your vibe, try chalk or milk paint. They are easily sanded in the end stages and help you achieve the vintage look you are looking for. Milk is excellent for raw wood and chalks for all others. If you need the grain of the wood to stand out, try the milk paint and distress techniques. Then if you want a consistent coat that is distressed with full coverage, the chalk paint will be the best option.
Georgia Home Remodeling Helps Clients with Painting Furniture
Your Georgia choice for all things remodeling, we are a full-service team of plumbers, painters, electricians, contractors, and designers. We have all of the services you need for a beautiful and stress-free remodel of your home or business.
If you want to finish off your remodel with painting furniture, as our painters which paint type and finish, they recommend. Georgia Home Remodeling is happy to help.