Adding value to your home is a top priority for homeowners, whether they plan to sell in the near future or simply want to maximize their investment. One effective way to increase the value of your property is through well-planned home additions. 
These additions not only enhance the functionality and aesthetics of your space but also attract potential buyers and provide a higher return on investment. Some of the various home additions that can add significant value to your space include: 
Kitchen expansion and renovation

Bathroom upgrades and additions 

Outdoor living spaces

Additional bedrooms or living spaces

Energy-efficient upgrades
In this article, we will look at all of these home additions so that you can make informed decisions about your remodeling projects.
Kitchen Expansion and Renovation
The kitchen is often considered the heart of a home, and a well-designed, functional kitchen can have a significant impact on the overall value of your property. When it comes to kitchen additions, expanding the space and upgrading appliances are two of the best ways to elevate the functionality and aesthetics of your kitchen.
Expanding the kitchen area allows for more room to cook, entertain, and dine, which is highly appealing to potential buyers. There are a few ways to achieve this expansion. 
Remove non-load-bearing walls to create an

open-concept

kitchen, connecting it with adjacent living spaces. This not only increases the available space but also enhances the flow and connectivity of the home.

Add a bump-out or an extension. This involves extending the existing footprint of the kitchen by adding square footage to accommodate a larger kitchen layout. A bump-out can provide space for a kitchen island, additional cabinets, or a breakfast nook, offering both functionality and visual appeal.

Upgrade kitchen appliances. Modern, energy-efficient appliances not only enhance the kitchen's functionality but also have a positive impact on energy consumption and utility costs. Consider investing in high-quality appliances that are not only visually appealing but also offer advanced features and technology. Energy Star-rated appliances will reduce energy usage and appeal to eco-conscious buyers.
When it comes to kitchen additions, adding a kitchen island can be a game-changer. A well-designed island provides additional counter space for meal preparation, storage, and serving. It also serves as a central focal point in the kitchen, adding a touch of elegance and functionality. Depending on your needs and preferences, an island can include features like: 
Another valuable addition to consider is a pantry space. A pantry helps keep the kitchen organized and provides storage space for:
Groceries

Kitchen supplies

Small appliances
Walk-in pantries are particularly desirable, as they offer ample storage space and easy access to pantry items. Alternatively, if space is limited, consider installing pull-out pantry cabinets or organizing systems that maximize storage efficiency.
You can also incorporate energy-efficient features to increase the value of your kitchen. LED lighting not only offers better illumination but also consumes less energy compared to traditional lighting options. 
Water-saving faucets and fixtures can also help reduce water consumption and appeal to environmentally conscious buyers. Add one final tip is to use eco-friendly materials such as sustainable wood or recycled countertops as they can enhance the sustainability and appeal of your kitchen. 
Bathroom Upgrades and Additions
Modern and updated bathrooms are highly sought after by homebuyers because it's one area that takes a lot of planning.
Consider renovating existing bathrooms to include:
Modern fixtures

High-quality materials

Stylish designs
Upgrading to a walk-in shower with a rainfall showerhead and glass enclosures can create a spa-like experience and increase the overall appeal of the space.
If your home has limited bathrooms, adding a new one or expanding existing ones can be a game-changer. The convenience of additional bathrooms, especially in homes with multiple bedrooms, is highly desirable and increases the value of your property. 
Double vanities with ample storage space are also popular additions that add functionality and style to any bathroom. For a touch of innovation, consider incorporating smart fixtures such as motion-sensor faucets and programmable shower systems, which provide convenience and appeal to tech-savvy buyers.
Outdoor Living Spaces
Outdoor living spaces have gained tremendous popularity in recent years, with more homeowners seeking to extend their living areas beyond the inside of their homes. 
Options for outdoor additions include decks, patios, and porches, which provide additional areas for:
Relaxation

Entertaining

Enjoying the outdoors
Investing in landscaping can also significantly enhance your outdoor space and increase the overall value of your property. Well-maintained gardens, colorful flower beds, and lush lawns can create a visually appealing environment. 
You can also elevate the value of your home with amenities like:
Built-in fire pits

Outdoor kitchens

Swimming pools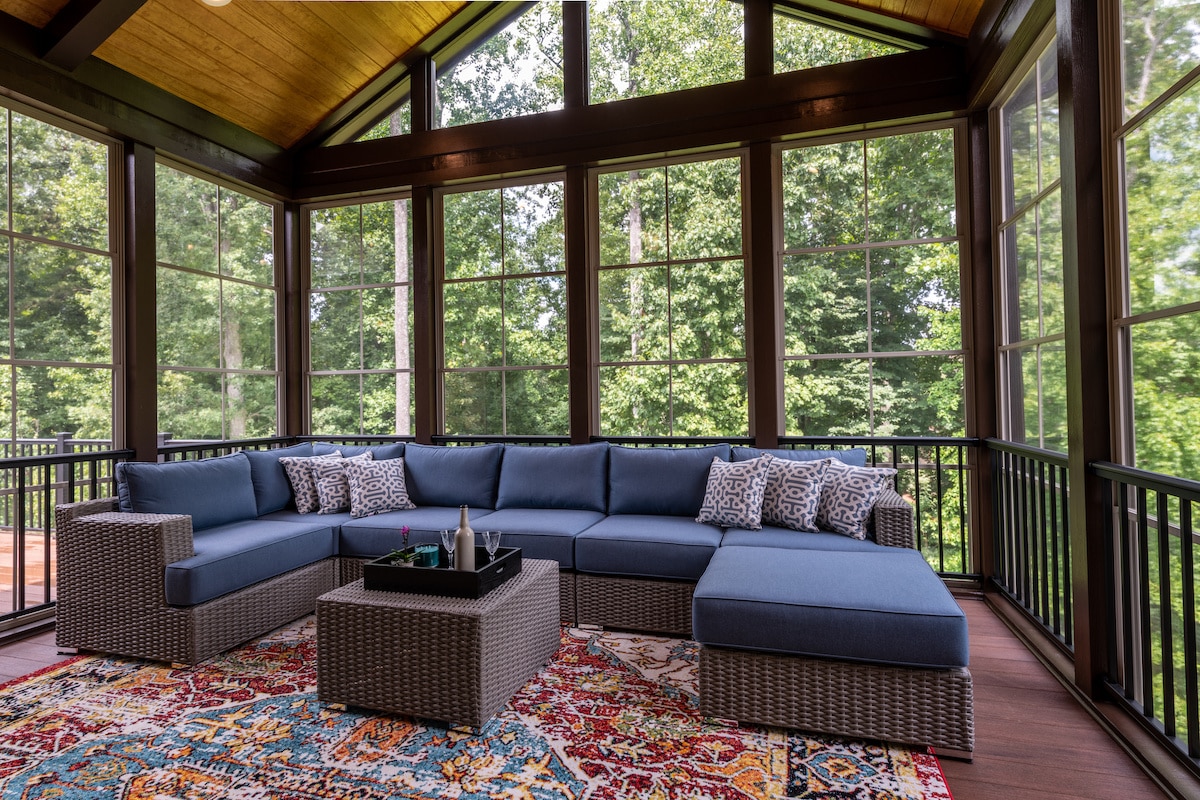 Additional Bedrooms or Living Spaces
It is essential for homeowners to have sufficient bedrooms and living spaces, as they provide flexibility and adaptability to changing needs. Whether you have a growing family or want to cater to potential buyers with specific requirements, adding extra rooms can significantly increase the value of your home.
Converting underutilized spaces such as attics, basements, or garages into functional bedrooms or living areas is a popular choice. 
Attics
Attics, in particular, can be transformed into cozy and comfortable bedrooms. With careful planning and proper insulation, attics can offer a peaceful retreat with a unique charm. Adding dormer windows or skylights can bring in natural light, making the space feel more open and inviting.
Basements
Basements are another great option for creating additional living spaces. A finished basement can serve various purposes, such as:
A family room

A home theater

A game room

A home office
Consider incorporating features like built-in shelves, a wet bar, or a fireplace to enhance the functionality and appeal of the space. Adding proper lighting, ventilation, and insulation will ensure that the basement feels like a natural extension of the home.
Garages
Garages, if not fully utilized for vehicle storage, can be converted into living spaces with multiple potential uses. They can be transformed into a guest suite, a home gym, a studio for creative activities, or even an additional living room. Consider adding insulation, flooring, and proper heating or cooling systems to make the space comfortable and inviting.
When planning additional bedrooms or living spaces, it's crucial to consider the overall flow and layout of your home. Ensuring that these additions seamlessly integrate with the existing structure is important for maintaining a cohesive and appealing design. 
Consulting with an architect, a professional contractor, or a home remodel expert can provide valuable insights and help you optimize the use of available space.
Energy-Efficient Upgrades
In today's environmentally conscious world, energy efficiency has become a significant consideration for homeowners. Energy-efficient upgrades not only reduce utility costs but also enhance the value and marketability of your home. 
Installing solar panels is a substantial investment that can pay off in the long run by significantly reducing electricity bills and increasing the overall value of your property. Many potential buyers prioritize energy-efficient homes, making solar panels an attractive feature.
Improving insulation is another energy-efficient upgrade that offers multiple benefits. Properly insulated homes are more:
Comfortable

Energy-efficient

Cost-effective
By reducing heat transfer, insulation keeps your home cooler in the summer and warmer in the winter, reducing the need for excessive heating and cooling. Upgrading to energy-efficient windows and doors also improves insulation and reduces energy loss.
Smart home technology is another aspect of energy efficiency that adds value to your home. Smart thermostats, lighting systems, and appliances allow homeowners to monitor and control their energy usage, resulting in cost savings and reduced environmental impact. 
The integration of smart technology enhances convenience, security, and overall appeal to potential buyers.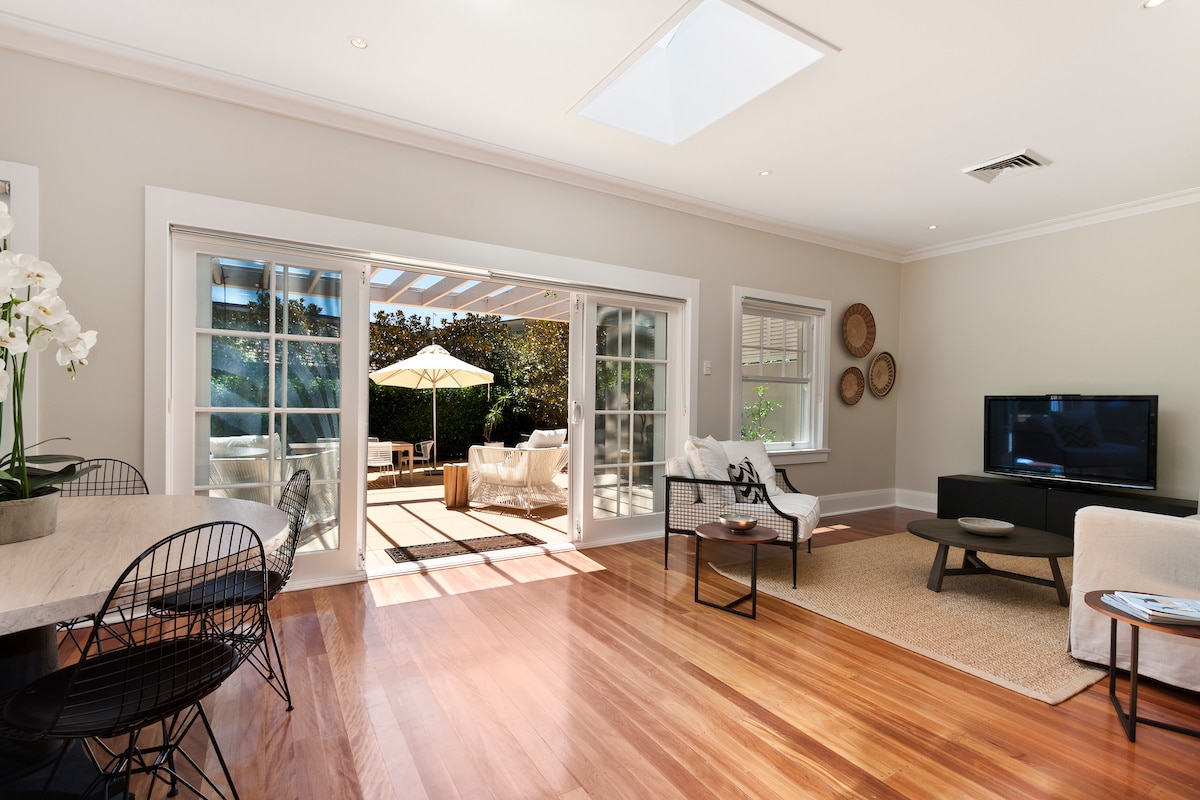 Looking to Add Value to Your Space with Home Additions?
Home additions offer a valuable opportunity to increase the value of your property while improving your living space. Whether it's expanding and renovating the kitchen, upgrading bathrooms, creating outdoor living areas, adding extra bedrooms or versatile living spaces, or implementing energy-efficient upgrades, each addition contributes to the overall value and desirability of your home. 
When considering these additions, it's essential to prioritize:
Quality

Functionality

Long-term benefits
By investing in well-planned home additions, you not only enhance your enjoyment of the space but also position yourself for a higher return on investment when it comes time to sell. 
Remember to consult with professionals, such as architects, contractors, real estate agents, or home remodeling experts, to ensure that your home additions align with market trends and meet your specific needs. 
With careful planning and thoughtful decision-making, you can transform your home into a valuable asset that provides both comfort and financial gain.
Are you in Barrow, Walton, or Gwinnett counties in Georgia and searching for a service that can help you remodel or add additions to your home? Georgia Home Remodeling is the place to call. Whether you are interested in room additions, expanding a room, or creating an outdoor space, we can help you. Contact us today so that we can get started with helping you create the extra space that you've been dreaming of!