What are the Elements of Transitional Design?
Relatively new in the past few years, the Transitional Design is one of the most sought-after design elements. Transitional design is refined, casual, and approachable, all in one style. It began in the 1950s and ushered in the post-modernism era. Once folks were tired of the stark modern designs, they once again started to throw elements of comfort back into their plans. Thus the traditional design method is now in full swing.
In the following article, we will answer the question "what are the elements of transitional design."
Transitional Design by Definition
The definition of the transitional design concept is as follows.
"In interior design and furniture design, Transitional Style refers to a contemporary style mixing traditional and modern styles, incorporating old world traditional and the world of chrome and glass contemporary." –Wikipedia.
However, more simply put is the way the experts at MyMove.com state the concept.
"Transitional design marries curved furnishings with straight-lined, lacquered finishes, resulting in a room that is equally masculine and feminine in nature. It is not a scattered, eclectic mess; rather, it is only lightly adorned with accessories, a clean room with added texture and a neutral color palette."
That description makes it really come to life. So, in a nutshell, modern plus traditional equals transitional. But just how to execute the style is another. Therefore, Georgia Home Remodeling has pulled together the key elements of the Transitional Design concept.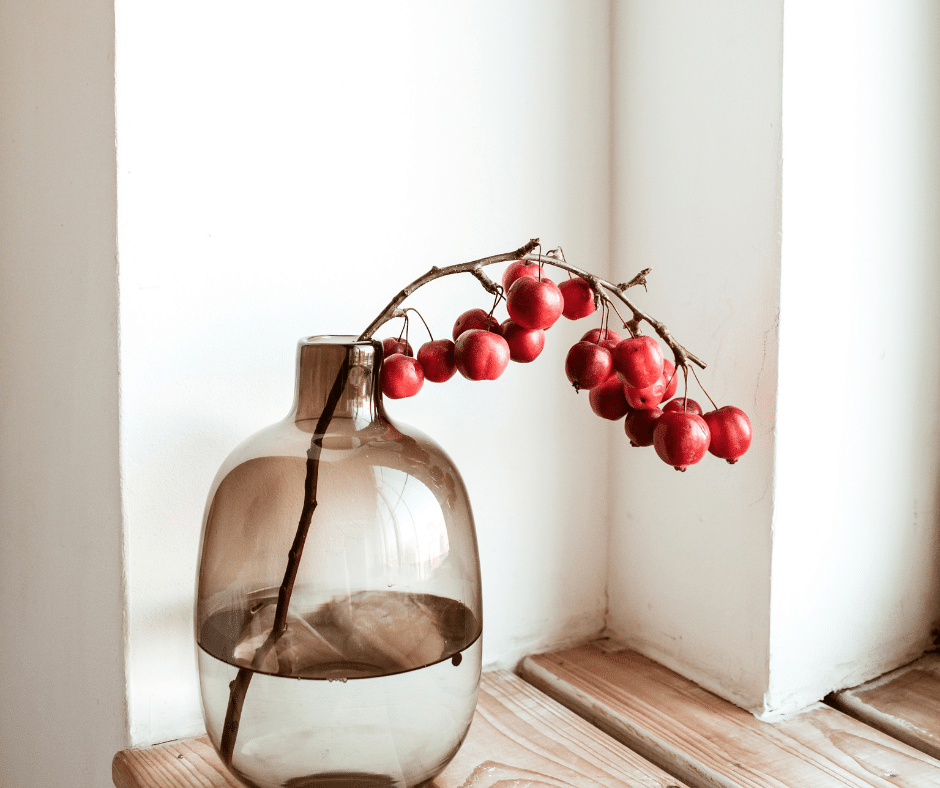 The Elements of Transitional Design
Of course, there are key elements every transitional home should incorporate in its style. Here are the most essential parts of the concept.
A Neutral Color Pallette
Perhaps the most fundamental key to the Transitional Design is the neutral color scheme. Try whites, light grays, light wood, and brass for a calming feeling for the whole room. Then you can add a pop of color or a dark accent piece to add a bit of drama.
Texture is Essential
Add a jute rug, a fluffy pillow, or the like to keep texture in the room. And don't be afraid to mix textures. In addition, placing rugs under feet is another way to add comfort and texture.
Clean Lines
Another essential part of the style is the clean lines created through furniture. You will want a sofa with clean lines and a non-cluttered look. And your kitchen counters should be as unobstructed as possible, so the lines look clear and long.
Minimal Clutter and Accessories
Whether you choose no accessories or a minimal approach, there should be no collections or clutter visible. Limiting accessories allows the design to speak for itself. The metals, glass, lighting, and furniture are the jewels of the room.
Comfort is Key
The focus on comfort is felt more so in the transitional than it was in modern design. Large pieces of furniture with fluffy pillows add the comfort you will want. And cushions are a must.
Style Balance
Balance is added to a room when mixing metal and glass with wood and rattan. The natural elements with industrial style perfectly balance any room.
Metallic Elements
Gold, bronze, and copper are hot in the Transitional Designs seen today. You can incorporate them through lighting fixtures, drawer and cabinet pulls, vases, and more.
A Traditional Statement Piece
Perhaps you have an antique you have nowhere to place. That is okay with Transitional Design. It can serve as your statement piece. Then you can highlight the piece with a modern vase or tray to complement the design concept.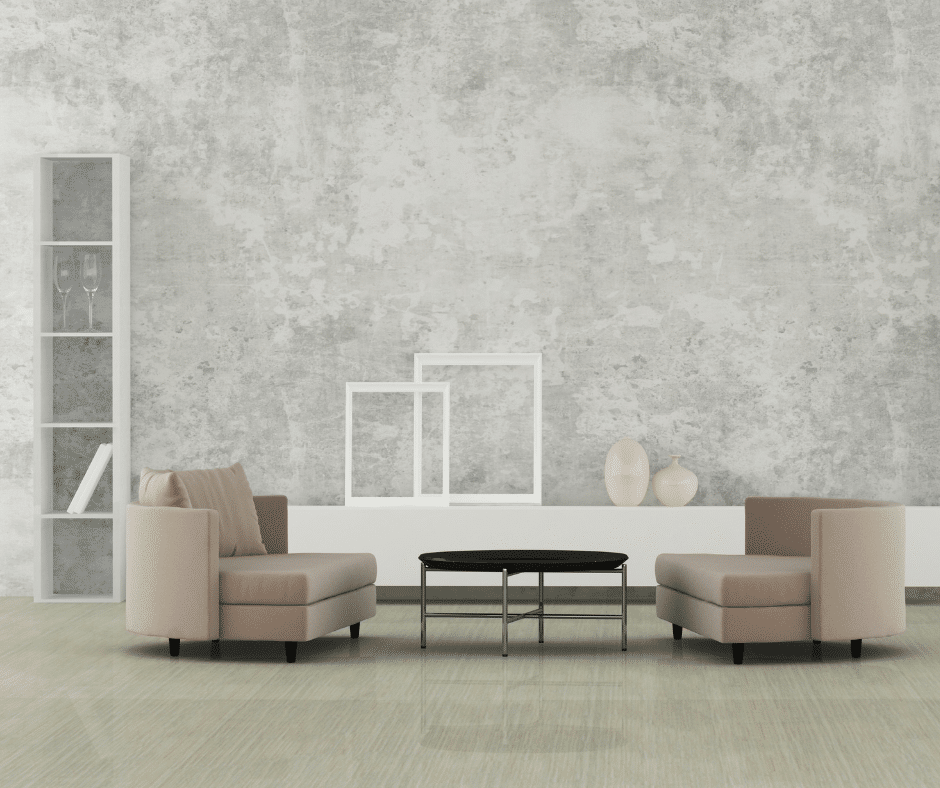 How Can Home Remodeling Incorporate Transitional Design?
Remodeling comes in all shapes and sizes and even colors. You may want to remove years of wear and tear on your walls revealed by a clean-out of the clutter. Perhaps you now have an empty room that could be better used. Of course, there are many scenarios we could mention here. But you get the drift.
Freeing up space in the home will help you be more creative, save time when looking for items, and help to declutter the stress in your life. And the Transitional Design style is all about stress-free living in comfort. So here are the ways to remodel into the transitional design.
Declutter First
Most folks cannot begin a new style without a purge of some sort. Decluttering the home will help achieve the style as well as making the remodeling process a bit easier. Go through each room and determine the furniture you will keep for statement pieces and those that will not fit the new plan. Then sell or donate all those collectibles and accessories that no longer go with the style or the color scheme.
Organization
Of course, organization plays a big part in the Transitional home. Remodeling closets, pantries, and storage areas can feel like a beautiful new space to enjoy. Each element encourages a place for everything and everything in its place.
Room Additions and Repurposing
Add a room to the house if you feel you are overflowing with people in the home. With a bit more space, you can clean out each room and embrace a Transitional life. Furthermore, when an old room is no longer used for its intended use, it may be time to remodel it. Turning a vacated kid's bedroom into a home office gets the work clutter off the dining table and into a purposed spot. Perhaps you no longer need all the storage in the attic. Why not renovate that space to be a workout room?
Outdoor Spaces
Breathe the fresh air in an all-new outdoor space for the family to enjoy. Getting folks outside frees the mind and increases oxygen levels in the body. You can accomplish this with the following new gathering places.
Sunrooms
Custom Decks
Screened-in Porches
Wall Addition or Removal
Need a bigger living room? What about taking down the walls around the dining room to make an open concept? Or maybe you are the opposite. You are tired of it all in one room, and you would like different rooms for different functions. That's good too. It is all up to you and your needs. Whether you add a wall or take one down, your home will feel brand new again with a minor remodel and some fresh paint.
At Georgia Home Remodeling, we have seen many home remodeling projects throughout our years of experience. No matter the design concept you are reconsidering, we can help you achieve your goals and come up with a gorgeous plan.
Georgia Home Remodeling and Your Transitional Design
At Georgia Home Remodeling, we pride ourselves in choosing the best quality products and providing professional and friendly service, no matter the team or the job at hand. We offer free estimates and custom quotes for your Transitional Design home project.  When you allow us to dream with you, you will be getting the best products, fair pricing, and an honest assessment of the needs you have for your home.
No matter the design concept or remodeling job, Georgia Home Remodeling has you covered. We are a team dedicated to quality work at a fair price. Your family will be glad they chose GHR to make the home feel more current- more you.
At Georgia Home Remodeling, we value our customers and their homes. Contact us anytime, and let us help you make your dreams for your Transitional Design home remodel a reality!