Kitchen renovations and remodels are an exciting time for the homeowner. There are plenty of decisions to be made from style to elements, cabinets, countertops, flooring, and more. But there is one detail many people forget to consider, and it can make such a difference in the kitchen's overall design. That is why we have compiled this information for our clients on how to choose a kitchen sink.
Sinking Into the Details
You would think it is a cut-and-dry decision, but in reality, there are so many choices available today. And if you have ever been into a store specializing in fixtures, the process can be overwhelming. That is why we suggest you narrow it down through research before you go into one of those vast showrooms. Trust us when we say it will make your decision so much easier.
And in your decision, please be sure to have all the appropriate measurements and the rest so you can make an informed decision.
Kitchen Sink Size
First, begin with the size of the sink currently installed and determine if you want to make it larger or smaller. Measure the width, length, depth, and depth of the counter. Also, be sure to measure the backsplash if there is one. Write all these down and present them when you are ordering.
Kitchen Sink Installation
Sink installation is the second thing to consider. There are several styles of installation for you to think about. Each one comes in various sizes with different counter requirements.
Drop-in sinks come in stainless and white or colored porcelain. They can be set into a hole cut to fit and are easier to mount. The rounded edge will keep water inside the sink well.
Farmhouse or Apron-front sinks are deep and wide sinks made for oversized pots and pans. And the front of the sink takes cabinet space and can be decorative. They are available in several colors, finishes, and sizes as well.
Flush Mount sinks are drop-ins that level with the countertop creating a seamless look.
Integrated sinks are shaped into the countertop itself, adding to the design of the room. It is as if you don't have a sink but an indentation in the countertop. It is all one piece.
Undermount sinks will attach beneath the countertop creating an edge you can wipe right from the countertop into the sink. They also come in several finishes and colors.
And Bar or Prep sinks are those specialty sinks that can be installed in all of the above manners.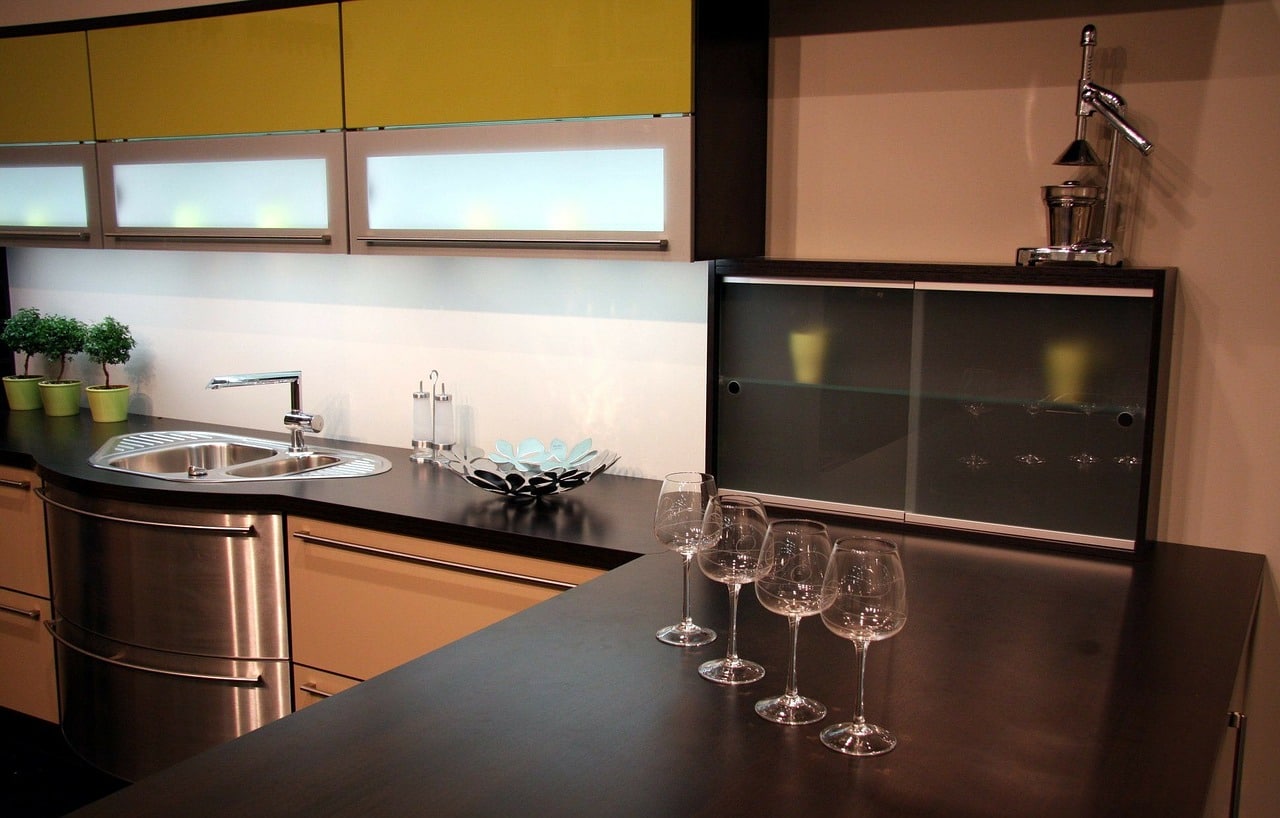 Kitchen Sink Material
For durability as well as design, the material the sink is made of makes a big difference. Here is a sampling of what is currently on the market.
Stainless Steel is relatively modern, although it has been around for a while. It is very durable and holds up even in commercial kitchens. However, if water spots are a problem for you, you will need to dry the sink after use.
Copper is naturally anti-microbial, recyclable, and provides a unique look. But, these sinks will take a lot more care to keep them looking their best.
Granite Composite is easy to clean and durable.
Cast Iron is a classic look. They are covered in porcelain with a high gloss and come in many colors. But the enamel can scratch, and it can even chip.
Fireclay is like porcelain in that it is glossy and comes in different colors.
And more
The Sink Basin
Which basin fits the needs of your family. If you are a master chef, you may want three compartments. Do you have a large family? Then you may wish to have one large basin. Single basins offer a vast and open soaking area, and they tend to come in deep basins. Double basin sinks are great for multitasking, washing, and prepping. And Three sinks are great for chefs but take up a lot of your valuable counter space.
Other Things to Think About:
Now there are the more minor details we can go through a bit faster.
Drain placement is essential, especially with single basin sinks. This decision is dependent on the space you have under the counter as well. Your choices are the center, rear, and off-centered right or left.
Your faucet type will determine the number of faucet holes you need. Be sure to choose the two together. These faucets come in a single hole, two holes, three- and four-hole options complete with soap dispensers and sprayers too. And some even come with water dispensers for drinking water.
Then There Are the Accessories
You heard it right. Sinks now have accessories! Who knew there were so many choices for one simple spot in the home? But if you think about it, you use the sink at every meal you eat in the house. If you grill, you use the sink. Do you like sous vide cooking? You'll need the sink. Are you using the oven or stove? There will still be dishes. So it is an essential piece to get right in the kitchen.
Today's sinks have the following accessories to go with particular sinks.
Bottom grids protect sinks from scratches and allow the dirty water to drain away from dishes.
Colanders keep hands free and the counter too.
Cutting boards can custom fit your sink and allow you to cut in the sink rather than on the counter.
Finally, roll-up drying mats are a fantastic addition to any sink. That way, the kitchen always looks organized.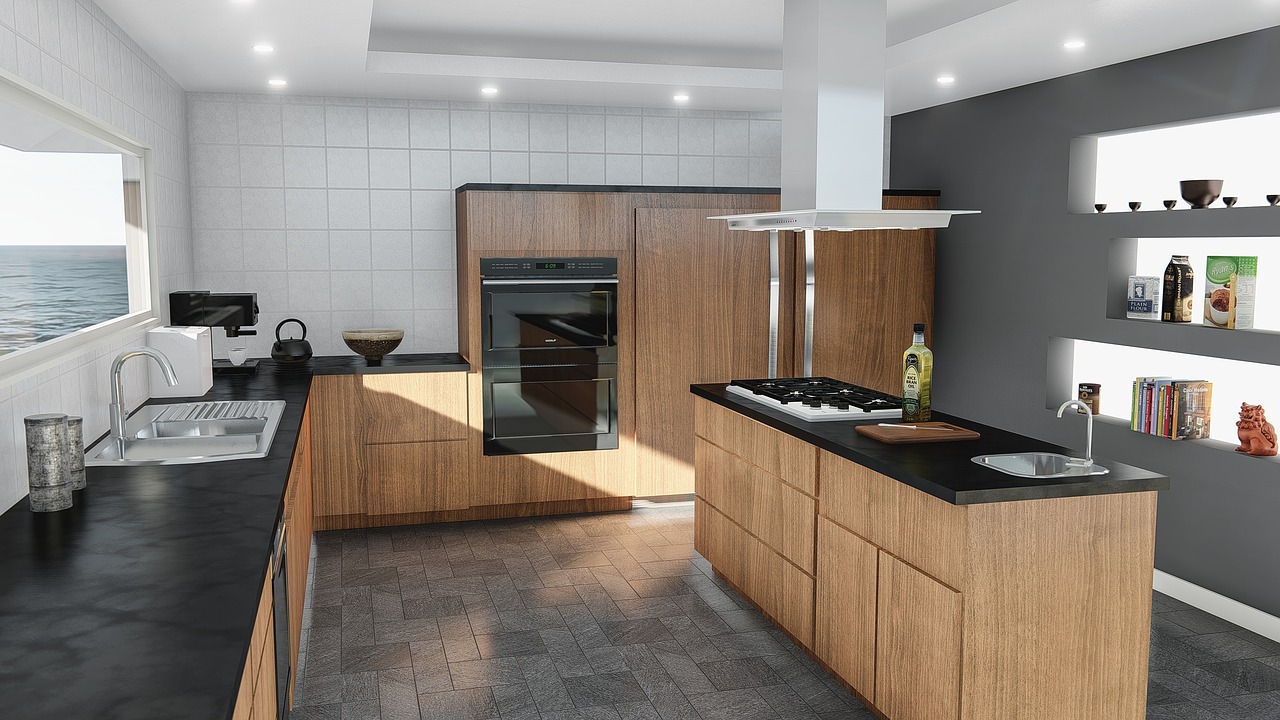 Replacing Your Kitchen Sink with Professional Installation
As with any work in your home, there are plenty of homeowners who will attempt a DIY job on replacing a sink. However, we do not recommend that method. Calling a professional remodeler out to install your new sink is the best option. And at Georgia Home Remodeling, we have just the plumbing crew to get it done right.
You see, most of today's sinks require additional support to sustain the weight of the sink. It would be tragic to install a sink and have it come crashing down. Unfortunately, that happens all the time to homeowners.
Trust your new kitchen sink and kitchen remodel to the friendly professionals at Georgia Home Remodeling. And then, back to the dishes!
What We Offer for Your Kitchen Remodel
Georgia Home Remodeling has been a resource for homeowners in North East Georgia for nearly three decades. The custom designs, excellent customer service, and unbeatable craftsmanship we offer have made us a favorite among homeowners in the state.
Whether you are only in need of cabinet replacement or wish to remodel your kitchen completely, Georgia Home Remodeling is a name you can trust to get the job done right the first time. Our services include:
Flooring
Backsplash
Lighting
Cabinets
Countertops
New Layout
New Appliances
Plumbing
Painting
Electrical
Garbage Disposal
Kitchen Expansion
What's more, the above list represents only a portion of the services we offer. If you can describe what you want, we can make it happen. The home remodeling technicians that work for Georgia Home Remodeling are waiting and ready to complete all the work required for the kitchen remodeling projects of your dreams.
The Georgia Home Remodeling Advantage
We are a fully licensed contractor dedicated to providing you with the highest quality home renovation services possible. The crew at Georgia Home Remodeling includes a diverse group of professionals that perform high-quality work and place great value on the customers we serve.
So, are you interested? If you have been considering a kitchen remodeling project but have hesitated to move forward with the project, give us a call.
Georgia Home Remodeling is ready to begin your kitchen renovation project when you are. Contact us now for your quote!