Comfort and Sophistication are the Balance of Traditional Design
The traditional design is rooted back in the 18th and 19th centuries in Europe, Japan, and even the US. And detail is key in traditional design. However, do not think of traditional as old-fashioned. This design concept is ever-evolving, all while maintaining the delicate balance of comfort and sophistication.
And suppose you think your design style fits with our description of traditional design. In that case, you may want to give Georgia Home Remodel a call. We can help your classic design remodel dreams come true. Keep reading to learn more about traditional design.
Traditional Design by Definition
Luxurious comfort and predictable design will be evident in a traditional home design. In the space, you may note some of the key elements such as the following:
Intricately carved moldings
Substantial furniture and overstuffed sofas
Graceful lines and curves
The detail in the richly stained woodwork
Elegant fabrics and soft pillows
Framed wall decoration
Symmetry and balance are also a big part of the traditional design concept. What's more, adding a focal point in the room brings it all together.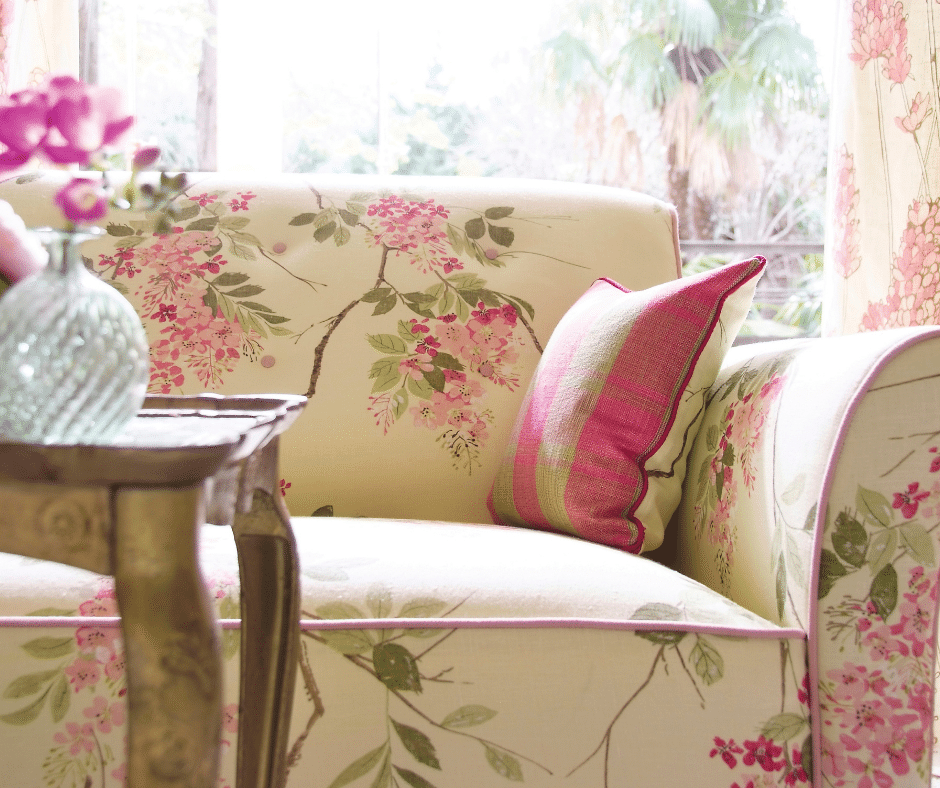 The Basic Elements of Traditional Design
The essential elements of traditional design will incorporate the colors, forms, and materials of historical American and European history with the comfortability today's furnishings offer. Basically, it is an improved version of history. Here is what the traditional design concept offers:
Warm wood tones mixed with neutral backgrounds.
Quality furnishings with curved legs, rolled arms, and detailing.
There is a balance created by pairs like two chairs, or two opposing lamps, and more.
Seating encourages a luxurious feel that invites lingering conversation.
And here is how you accomplish it all.
Traditional Design Colors
Rich tones are one of the critical elements of this interior concept. The background colors will be rich neutrals and light pastels. At the same time, the accents complement the primary color. So, stick with two or three hues and continue then throughout the patterns and textures. Then add metals like silver, gold, or brass to accentuate the color palette.
Begin with a neutral or light color, such as cream, beige, tan, or ivory.
Add a couple of other deeply saturated tones like burgundy, emerald, or navy.
Add an accent color in a lighter shade of jewel tones.
Use the warmth of woods like cherry, walnut, and mahogany.
Take the design to luxury by adding gold frames or silver trays and the like.
Traditional Patterns
The patterns of traditional design are sprinkles heavily throughout the entire room. And they are eye-catching and intricate, from the wall treatments, drapes, carpets, and throw pillows. They may include florals, toile, stripes, plaids, paisley, and damask. And layers upon layers are used to complete the look.
And each piece will likely have embellishments like tassels, piping, tassels, and more.
Furnishings and Décor in Traditional Design
Walking into a traditional room, you will notice the eye-catching crystal chandelier over the entryway and the antique and delicate vases on wall shelves. The floor-to-ceiling drapes compliment the oriental rugs. And the walls use framed paintings, mirrors, and more to pull it all together.
Additionally, you will feel a sense of balance within the symmetry of the room. Twin lamps, chairs, and tables are a tell-tale sign of traditional design at work. Of course, tufting, nailhead trim, and skirting create the feeling of abundance and luxury in the chairs and sofas. And the seating is arranged to encourage conversation and lingering.
Accent tables and furniture legs will be curved and carved in intricate patterns, adding to the room's rich history. Then top the look off with well-placed books, throws, porcelain, and floral arrangements.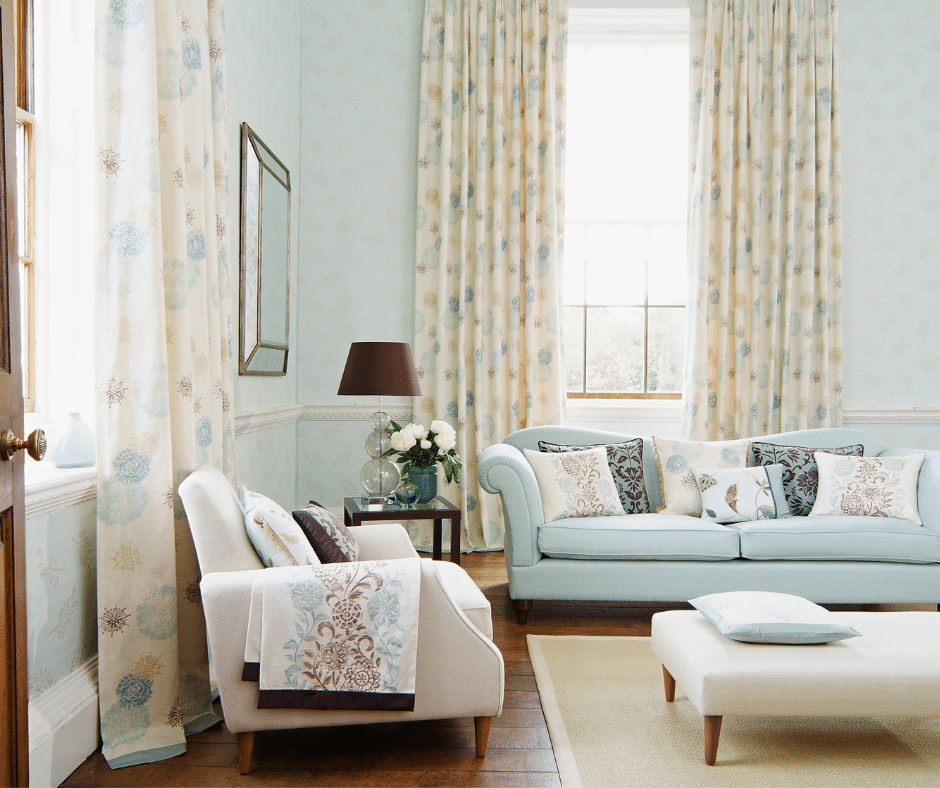 How Can Home Remodeling Incorporate Traditional Design?
There are several distinct ways a company like Georgia Home Remodeling can help you create the feel of traditional design in the architecture of your home. And when you speak with one of our design experts, we will help you find ways to incorporate these elements in your design. Here are some examples of how architecture adds to your traditional home.
Columns and Arches
Adding columns and arches will continue the feeling through the home and add flow from room to room.
Crown Molding
The more elaborate, the better; crown molding is a must in the traditional home.
Wainscoting
Wall treatments like wainscoting are evident in this design concept. Beveled wood paneling almost anywhere is acceptable. Also, intricate millwork is seen in nearly every room, but especially the living room and dining rooms.
Wood Elements
Think about adding hardwood floors. Then you can add built-in storage and cabinetry to complete the design. And don't forget, you can use wood in frames and antique family pieces to capture more of the traditional style.
Wall Addition or Removal
Need a bigger living room? In that case, what about taking down the walls around the dining room then adding some columns to open it up but keep the rooms defined? Or maybe you are the opposite. You are tired of everything in one room. Add walls with arches to create different spaces for different functions. That's good too. It is all up to you and your needs. So, whether you add a wall or take one down, your home will feel brand new again with a minor remodel and some fresh paint or beautiful traditional wallpaper.
At Georgia Home Remodeling, we have seen many home remodeling projects throughout our years of experience. No matter the design concept you are reconsidering, we can help you achieve your goals and develop a gorgeous plan.
Outdoor Spaces
Breathe the fresh air in an all-new outdoor space for the family to enjoy. Getting folks outside frees the mind and increases oxygen levels in the body. You can accomplish this with the following new gathering places.
Sunrooms
Custom Decks
Screened-in Porches
Top off each outdoor space with comfortable outdoor furniture, plush throw pillows, and area rugs to continue the elegant traditional feel.
Georgia Home Remodeling and Your Traditional Design
At Georgia Home Remodeling, we pride ourselves in choosing the best quality products and providing professional and friendly service, no matter the team or the job at hand. We offer free estimates and custom quotes for your Traditional Design home project.
When you allow us to create with you, you will be getting the best products, fair pricing, and an honest assessment of the needs you have for your home.
No matter the design concept or remodeling job, Georgia Home Remodeling has you covered. We are a team dedicated to quality work at a fair price. Your family will be glad they chose GHR to make the home feel more current- more you.
At Georgia Home Remodeling, we value our customers and their homes. Contact us anytime, and let us help you make your dreams for your Traditional Design home remodel a reality!