The outside of your home is the first thing people see when they come to your house. They may notice the landscaping, entrance, your front door, but they also notice the color of your house. Painting your home can be great if you want to do a little makeover to spruce up your curb appeal. Paint helps protect your home from a variety of circumstances. Most importantly, paint helps protect your home from weather particularly moisture from rain and snow. Choosing a quality exterior paint will work as an extra layer to protect against rain and other weather events. Paint also protects your house against insects and other damage.
Besides the obvious beautification the paint does to your house, painting the outside of your house is good for other reasons also.
Increases Real Estate Value
Painting the outside of your house raises the real estate value of your home. It increases the overall value of your property and gives your house a fresh look! A great paint job ensures your home makes a lasting impression by keeping the outside looking sharp. You have already invested quite a bit into your home so to secure your home's value and possibly increase the value, keeping the outside of your house looking fresh will ensure just that. When choosing a paint color, make sure you choose a color that goes with the overall aesthetic of your home, as well as, blends with the landscaping surrounding your home.
Can Keep Insects Out
A brand-new layer of good quality exterior paint can prevent insects like termites from getting in! This acts as a barrier to keep termites from snacking on the wood of your home.
Can Prevent Wood Rotting
As paint gets old, it will start flaking, peeling and chipping. Not only does it look messy and old, it allows rain and moisture to get underneath the paint and eventually causing wood rot. Paint is the most effective way at preventing wood rot by keeping moisture from getting inside the wood. With the paint protecting the wood, it is almost impossible to rot. Make sure to look for signs of paint flaking. If the paint is flaking, then the paint is no longer acting as a protective barrier and it may be time to paint the outside.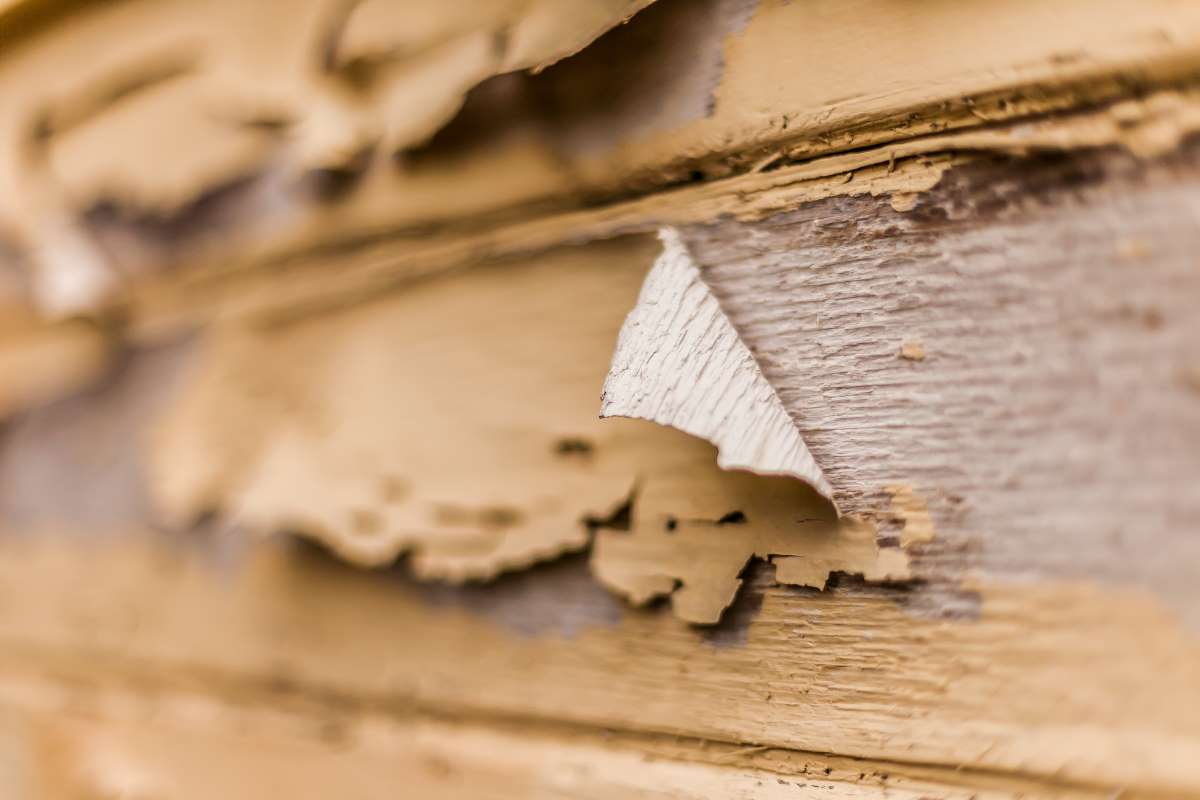 Keep Mildew Away
When old paint is chipped and flaking, water has an easy chance at getting underneath the protective barrier of paint and not only cause wood rot but can cause mildew. Mildew thrives in damp environments and is damaging to your health. So, giving your home fresh exterior paint can be good for your health!
A Good Way to Find Damage
Painting the exterior of your house will provide you a chance to inspect every inch of the exterior looking for any possible damage. You may find broken gutters, rotten wood and any other possible damage.
When is the Right Time to Paint?
Many factors come into play when deciding to paint your house. Depending on the climate you live in might determine how long the paint may last before needing to paint again. Other details like the quality of paint, how well the painter prepped beforehand and then how well he painted. Some paint may last 3 years whereas based on the quality of paint and how well the painter painted, the paint may last 20+ years.
Make sure you always keep an eye out for any chipping, flaking and peeling to prevent moisture from rotting the wood and causing mildew. Having your house painted professionally with good quality paint will ensure your home is protected from the elements for years and giving your house the curb appeal, it craves.
Ready to get started on painting the exterior of your home? Call us today at 678-635-5429 to request a quote and let us give your home the curb appeal you're looking for.