Pandemic Remodeling is Booming, and the Ideas are Genius.
For the past year, people all around the globe have been at home. Looking at the walls, furniture, décor, and functionality of the home day in and day out can cause one to think a bit. Not to mention, it can be fun to binge-watch those home improvement shows amidst the quarantine of a pandemic. As a matter of fact, pandemic remodeling has become all the rage.
So, why not get in on the action? Famous tennis player Arthur Robert Ashe, Jr. is quoted to have said,
"Start where you are. Use what you have. Do what you can."

– Arthur Robert Ashe, Jr.
At Georgia Home Remodeling, we totally agree. Why not start where you are, at home. You can use what you have and do what you can. And finally, you can trust the professionals at Georgia Home Remodeling to make those daydreams come true.
The Most Popular Projects for Pandemic Remodeling
It is true. Quarantine, working from home, and schooling from home have prompted many homeowners to want and need to remodel or renovate. Besides, most of the rooms in a home have changed due to the increase in our time there. What most people wanted to do when they realized the pandemic was here to stay for a while was to make their accommodations as comfortable as possible.
According to the NY Times,
"In June 2020, professionals who list their services on the home renovation site Houzz reported a 58 percent increase in requests from homeowners from June 2019, with queries about home extensions and additions up 52 percent."
At Georgia Home Remodeling, we can attest to those numbers. We are grateful for the ideas our customers are bringing to us each day. In response, we have come up with a list of projects that have been the hit of pandemic renovations. Maybe they will inspire you to try something new with your own Pandemic Remodeling project.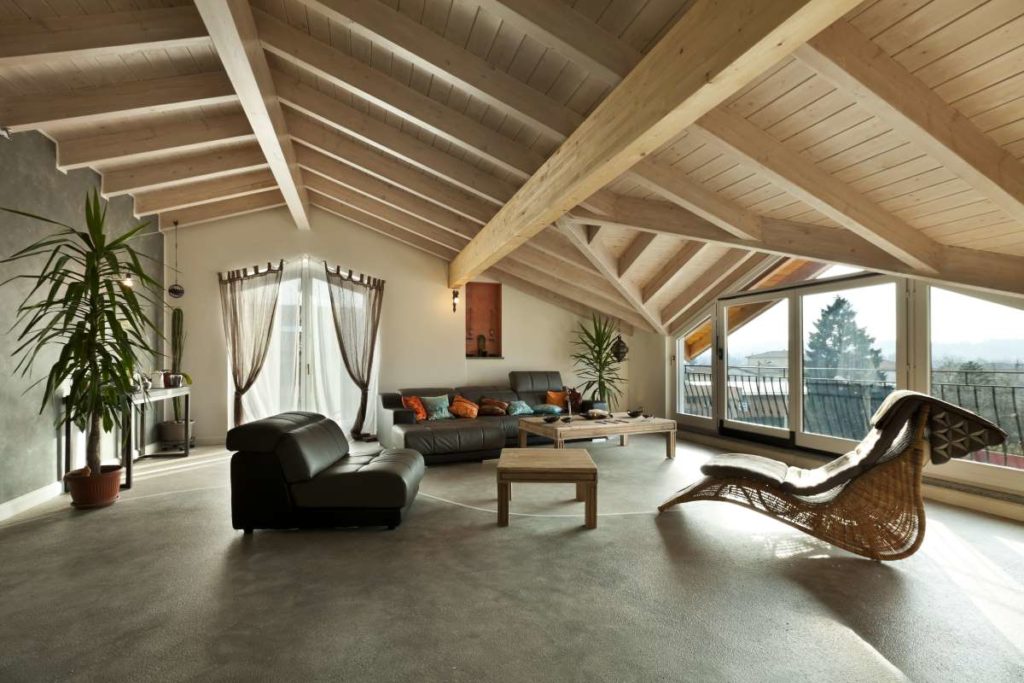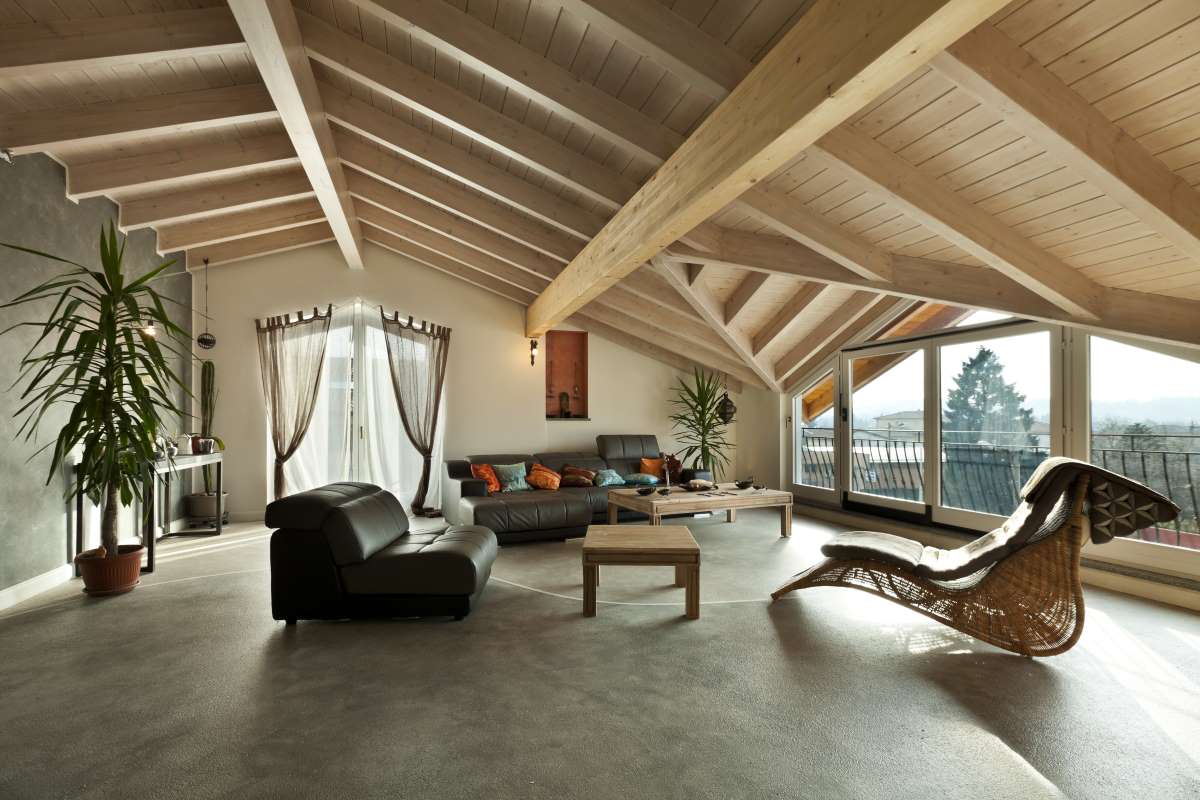 Interior Pandemic Remodeling
Do you ever sit in a room and wonder what you could do to make it better, different, cleaner, brighter, or whatever? Trust us; we do too. That is why we are proud to offer the following ideas to help get those creative juices flowing. Here is a bit of what we suggest at Georgia Home Remodeling.
Painting a Room
Whether you are looking for soothing and calming neutrals or colors that inspire and wake you up, painting a room can bring a whole new vibe to an older space. Being in a new room with a unique splash of color will revitalize the room and your family. It is clean and germ-free too. Not to mention, it doesn't take much time if you hire a professional to come in and knock it out!
Bathroom Renovation
One of the most forgotten rooms is one of the most used rooms in the home. You start and end each day in the bathroom with several visits throughout the day. And if you have a guest bath in your home, it can often be the first impression of your home. A pandemic is a perfect time to refresh your bathrooms in the house. You can add a new paint color or go wild and rip it all out and start fresh. That part is up to you. Regardless of the amount of renovating you do, a freshen-up in the bathroom just makes you feel clean and new.
Kitchen Remodels
It is all too obvious how much time families spend in the kitchen these days. And our kitchens do not just serve as places to prep meals anymore. They can be schools, offices, meeting places, and Zoom backgrounds. Make your kitchen both beautiful and functional with kitchen renovations and remodeling.
The sky is the limit when re-designing a kitchen. The technology is continually improving for appliances. Desks can be added, and organization is another pandemic rage. If your home needs a kitchen remodel, contact Georgia Home Remodeling for some great inspiration and to get started. You deserve the kitchen of your dreams.
Replace Flooring
This is a great time to replace the flooring in your home as well. Perhaps you have that old carpeting you have been dying to get rid of. Or maybe your tiles need a wood look instead. And floor comfort is essential when you are home all day. So, make sure the flooring you choose is suitable for the entire family.

Exterior Pandemic Remodeling
Fresh air has been an essential part of pandemic survival, as we are sure you are aware. Getting outside has been the only option for many to escape the home, if only for a few minutes. Consequently, folks are looking for reasons to be out and projects to do.
Luckily you have to look no further. At Georgia Home Remodeling, we know of several ways you can freshen up the outdoor curb appeal of the home as well as make an inviting space for the family to gather safely. Let's get started brainstorming ideas for the exterior of the pandemic renovations.
Install a Pool
Now, this is a big one, right? It sure is. And the demand for pools has grown exponentially. A report on Reuters.com stated the following:
"Across the United States and Europe, manufacturers and distributors of swimming pools and hot tubs are scrambling to meet a wave of demand as consumers cocoon at home to escape the coronavirus pandemic."
A fresh dip in a pool cools the body, restores the mind, and brings the family together in a safe way. Reports are also saying that companies are booking pool construction into 2022 at this time. So if you are thinking about adding a pool, get your first consultation started before you end up waiting a year or two.
Revitalize Landscaping
Working in the yard is good exercise, good for the lungs, and increases property value aesthetically. Adding flowers here or there, planting an herb garden, or adding a cluster of bushes will make your yard feel all new and happy again. And we all know how important curb appeal is. Not to mention, just imagine when people can visit again, how impressed they will be with your well-manicured yard.
Updated Fencing
If your fencing is old, a new one may be just the thing to make your backyard all fresh and new, and your home looks impressive from the outside. What's more, if those kiddos are home all day, it is a great way to keep them confined while allowing them to stretch their bodies and run and play. Maybe you want an all-new wood privacy fence? Perhaps it is the vinyl you need. Maybe you want a custom-designed fence? Again, it is up to you and the dreams you have for your comfy home space.
Backyard Living Space
We cannot stress enough how healthy it is to get the family out breathing some fresh air. And with a backyard deck or screened-in porch, you can get that fresh air safely. Additionally, these porches create another "room" in the home. Your outdoor living space can be simple and rustic or decked out with seating, grills, and speakers. How elaborate you decide to go is up to you.
Let the designers at Georgia Home Remodeling come out and examine the space you have for a deck or porch. We can recommend a design that is perfect for your wants and your available space.
Painting the House
Finally, folks are choosing to spruce up the outside of homes with an all-new and fresh coat of paint. There is something to be said about pride in your home. Pulling up to a freshly painted home is refreshing and encouraging.
What do you want your home to say to the neighborhood? When you answer that question, you can begin to look for color swatches and call Georgia Home Remodeling.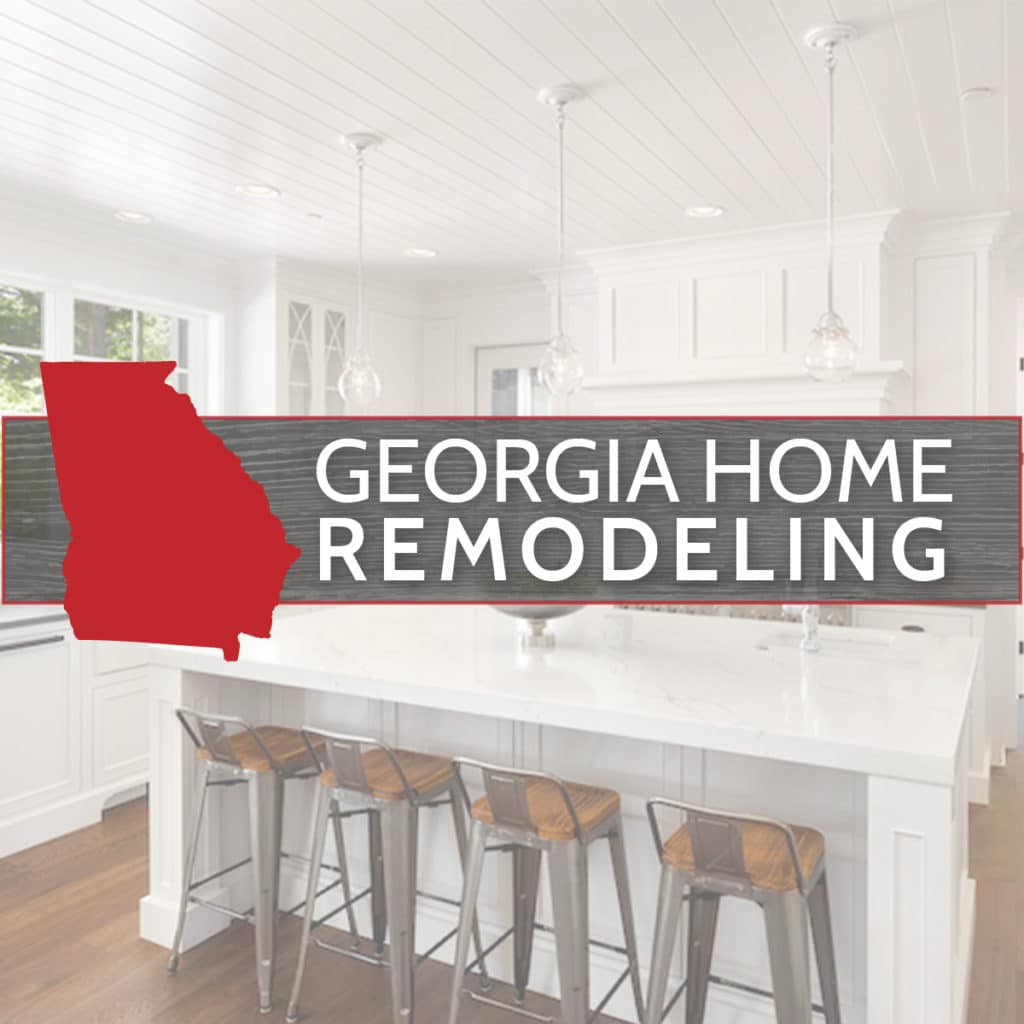 Your Pandemic Remodeling Project
Whether you choose one of the projects listed here or perhaps something totally different, Georgia Home Remodeling is here for the pandemic remodeling and renovations of your dreams. We offer the following services and so much more.
Basement Renovations
Bathroom and Kitchen Remodels
Custom Deck Building and Screened in Porches
Man Caves
She Sheds
Painting Services
Plumbing
Room Additions, and more.
Georgia Home Remodeling is dedicated to providing outstanding service and quality work at a fair price. From the initial contact until the job's completion, we will be prompt, courteous, and communicative. Our teams are fully licensed and insured. We have a home renovation contractor. And our diverse and experienced crews include carpenters, painters, electricians, plumbers, flooring specialists, and HVAC professionals.
Contact us here or call today at 678-635-5429 to request a quote and let us help you make your dreams for your home a reality.