Preparing for Baby on the Way
It's an exciting time when you have a baby on the way! Soon, your family will have grown by ten little toes. You have baby showers, many doctor appointments, and a nursery to prepare. These thrilling and beautiful experiences will be ones you'll hold close to your heart for years to come.
Have you considered what home improvements need to be done? If you haven't yet, this blog from Georgia Home Remodeling will help you think through the possible renovations you may want to complete before your baby arrives.
The Benefits of Planning Ahead
You probably already know there is so much to be done before your precious newborn arrives. If you're the expecting mother, you must prioritize your health, safety, and stress levels. That's why planning ahead is critical to making your busy schedule run as smoothly as possible.
On top of getting the baby's room ready, you may want- or need– to complete some home renovations. When it comes to home projects, planning is key. You are wise for achieving the big tasks before bringing your newborn home. In no time at all, you'll have an infant you'll want to spend plenty of time with. Plus, you want to avoid putting your newborn through the noise and hazards of home renovations and remodeling. No one wants to step over construction debris while holding their new baby. The best thing you can do is take a moment to sit down and assess all you need to do.
Making a list with flexible dates and goals will save you considerable stress and hassle. Remember to create attainable goals and plan out time for much-needed breaks to relax and reset. Additionally, never hesitate to reach out to professionals, friends, and family to help you reach your goals and stay on schedule. After all, the health and safety of you and your baby come first.
Perhaps you already have everything you need to complete on a mental list. However, if you have no clue what needs to be done, don't worry!
Below, we guide you through the typical home projects to prioritize when there's a baby on the way.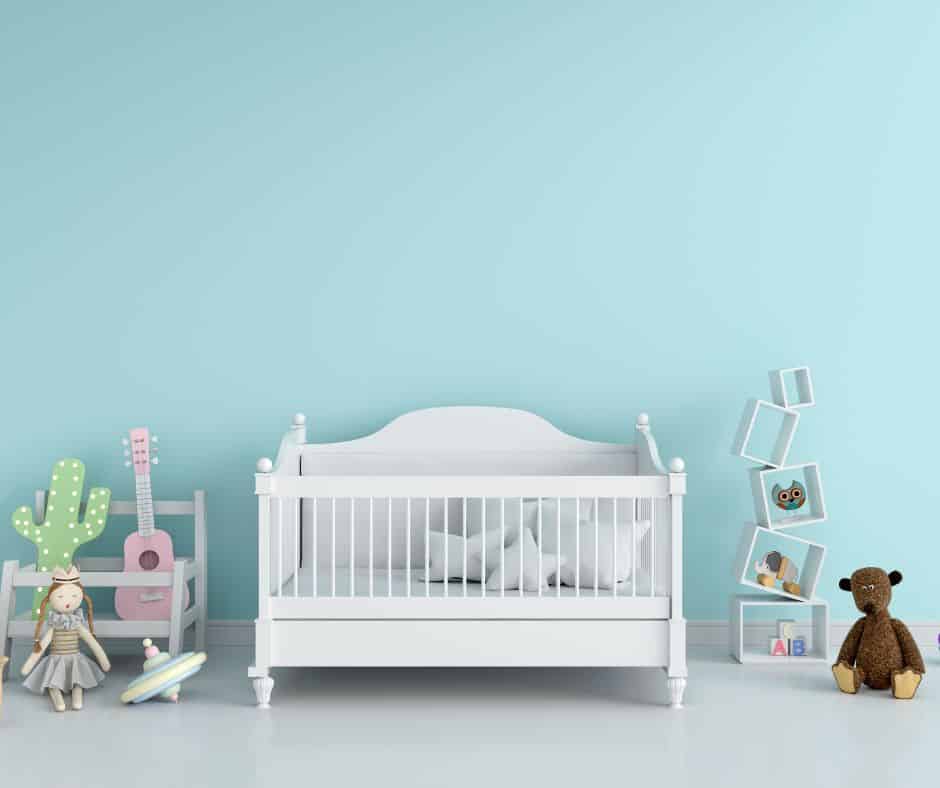 Safety First
Start with any projects that will ensure the health and safety of your baby.
Electrical and Plumbing Issues
Before your little one arrives, you'll want to fix any electrical and plumbing problems you've been putting off. In fact, it's a good idea to have everything inspected to be confident your baby will be protected from potentially dangerous situations. Consider taking care of the following:
Hide away any exposed electrical wires.
Ensure there are no leaking plumbing fixtures.
Have your home inspected for mold.
Upgrade old plumbing pipes and fixtures to avoid future issues once you have your hands full with your new family member.
Safety with Stairs
Are your stairs ready for tiny toes? If this isn't your first baby, you know how quickly time moves. Suddenly, your little munchkin is crawling all over the place as they explore. And in about a year, you'll be running after your curious toddler who is now- dare we say it– walking!
If you have stairs in your home or apartment, you should prepare them for your little one before they arrive. Learning to climb stairs is incredible for a baby's physical and mental development. At about nine months old, your baby may be able to crawl up a step or two on their own. Around eleven months, they may be crawling up and scooching down.
A secure handrail is the first thing you'll want to have in place. You may also want to consider carpeting your stairs. Next, be sure there is adequate lighting on the staircase. And finally, begin making a habit of keeping the stairs free of clutter. If you have other children in the home, you can start getting them used to keeping their toys off the stairs to keep the new baby safe.
Flooring Renovations
You never quite think about the condition of your floors the same way until you have a baby on the way. Your little one will spend more time on the floor than you may realize. In fact, they must have plenty of floor time to learn how to sit up, crawl, and eventually walk.
Here are some repairs and projects to think about taking care of before your baby is here:
Fix any uneven or broken sections of your wood or tile floors.
Have your carpets professionally cleaned.
Consider purchasing padded floor mats or comfy rugs for the rooms you will spend the most time in.
If your floor is particularly slick and slippery, consider replacing your flooring with more grippy or comfortable options.
Prepare the Entryway
Parents often haul baby gear, toys, and other necessary items in and out of the home. You'll want to ensure your entryway is safe and accessible. Be sure the stairs are intact and do not have any loose steps. Fix the door if it's difficult to open with one hand. Furthermore, ensure your walkway pavers or sidewalk is free of tripping hazards.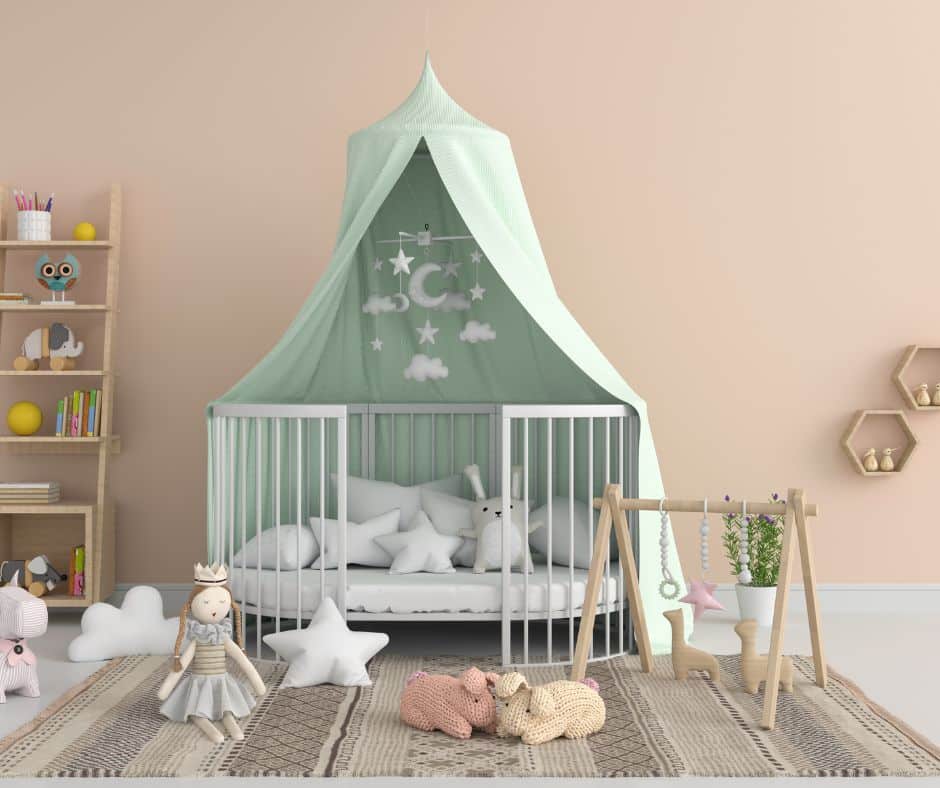 The Nursery
Perhaps you have all the plans thought out for your baby's nursery. You've decided on a color scheme, theme, crib, and the right furniture to store your newborn's necessities. But have you considered the fine details? Add the following tasks to your nursery-prep list before calling it complete.
Fasten Furniture to the Walls
Oh, how time flies! You will blink, and suddenly your tiny baby is pulling itself up on the furniture in their room. Anything they can get their hands on is fair game. Protect your baby from dangerous situations by investing in heavy furniture or fixing it to the wall.
Keep the Floors Clear
After all the baby showers and your own exciting newborn shopping, you'll quickly accumulate a massive pile of baby supplies! Do yourself a favor and put everything away properly as soon as you receive or buy it. There's nothing more daunting and stressful than a toppling heap of things that need to be organized in the baby closet. And you certainly want everything sorted and placed in their new homes before you introduce your infant to their own space.
Furthermore, ensure the rest of the home is free of clutter, especially where you expect to spend a lot of time with your newborn.
Install a Ceiling Fan
Did you know installing a ceiling fan in the nursery reduces the chance of SIDS by 70%? Make sure you add this to your list if the nursery does not yet have a ceiling fan.
Other Projects to Complete with a Baby on the Way
Still have some room on your baby-prep list for more improvements? Below are some excellent ideas of what to get done when expecting:
Loud and Invasive Renovations and Repairs
Even the heaviest sleepers will wake up to some of the noisiest home improvements. Consider taking care of the following renovations and repairs while you have your baby on the way:
Roof upgrades and repairs
Sawing down trees
Repairing or building an outside deck
Bathroom and kitchen cabinet upgrades
Upgrade Appliances
If your appliances are outdated, it may be time to replace the old with the new. You'll use your primary devices more than ever, and they can become easily overworked. The last thing you want is your laundry machines or dishwasher to break down when you need them the most.
Outdoor Renovations
Suppose you plan on spending plenty of time outdoors with your little one. With your baby on the way, consider knocking out the yard projects that need to be done:
Repair or replace an old wooden deck full of splinters and worn planks.
Pressure wash the concrete patio.
Fix any tears or broken structures in your screened-in porch.
Build a shaded spot for you and your sensitive little one to be out of the bright sunlight.
Replace your old and weed-filled grass with fresh sod.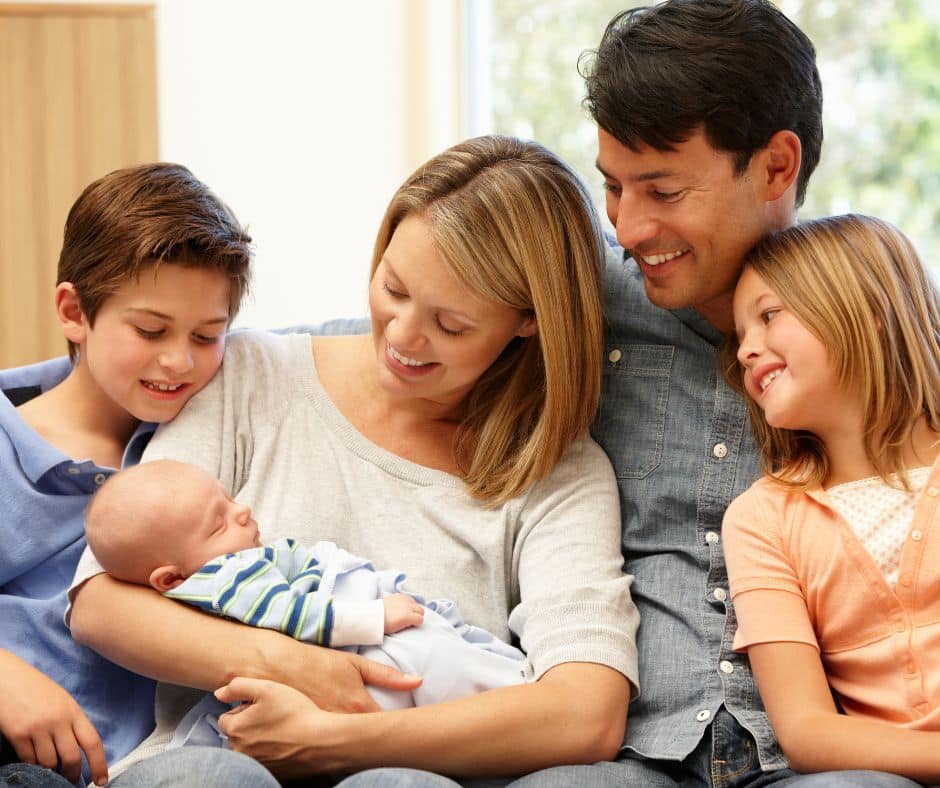 Congratulations, From Georgia Home Remodeling!
We know you're excited for your new baby to arrive! However, try not to get carried away with all the home improvements you want to accomplish before you welcome your newborn. Taking on so many heft projects on your own can be a recipe for disaster! You'll need all the help you can get.
That's where Georgia Home Remodeling comes to the rescue. Our team is staffed with expert painters, electricians, builders, designers, and more. We are your one-stop shop for all home remodeling and renovation projects. If you'll have us, we'd love to be a part of this major turning point in your family's life.
Reach out to Georgia Home Remodeling today to see what we can do for you before your most precious new home addition arrives!