A custom home renovation is a transformative journey that allows you to breathe new life into your living space, turning your visions of a dream home into reality. 
However, the road to achieving your renovation goals is paved with careful planning, preparation, and a clear understanding of the process. Whether you're embarking on a full-scale overhaul or focusing on specific areas, a successful custom home renovation requires a strategic approach to ensure that your project unfolds smoothly and meets your expectations. 
In this comprehensive guide, we will walk you through the essential steps to prepare for a custom home renovation that will turn your house into a true reflection of your personal style and preferences.
Steps for Prepping for a Custom Home Renovation
1. Define Your Renovation Goals and Priorities
Before you dive into the renovation process, it's crucial to clearly define your goals and priorities. 
What aspects of your home do you want to change or improve? 

Are you focused on creating more space, enhancing functionality, updating the aesthetics, or a combination of these factors? 
By identifying your goals, you can communicate your vision effectively to your contractors and design professionals, setting the foundation for a successful renovation.
2. Set a Realistic Budget
Renovations come with costs, and setting a realistic budget is a fundamental step. Research the average costs of materials, labor, and any additional expenses related to your project. It's important to account for unforeseen expenses as well. 
Consult with contractors, designers, and financial advisors to determine a budget that aligns with your renovation goals and financial capabilities.
3. Research and Gather Inspiration
Gathering inspiration is an exciting part of the renovation process. Explore magazines, online platforms, and social media to find design ideas and styles that resonate with you. Create mood boards or digital folders to compile images and concepts that capture the aesthetic you're aiming for. This collection will serve as a reference point for discussions with design professionals and contractors.
4. Choose the Right Professionals
Selecting the right professionals for your custom home renovation is a crucial decision. Research and interview potential contractors, architects, interior designers, and any other specialists you may need. 
Look at their portfolios

Read reviews

Ask for references
Working with experienced professionals who understand your vision and communicate effectively is essential for a successful outcome.
If you're searching for a home remodeling service and are located in Barrow, Walton, and Gwinnett Counties in Georgia, give our team at Georgia Home Remodeling a call. We are experts in custom home renovations and would love to help you transform the home of your dreams.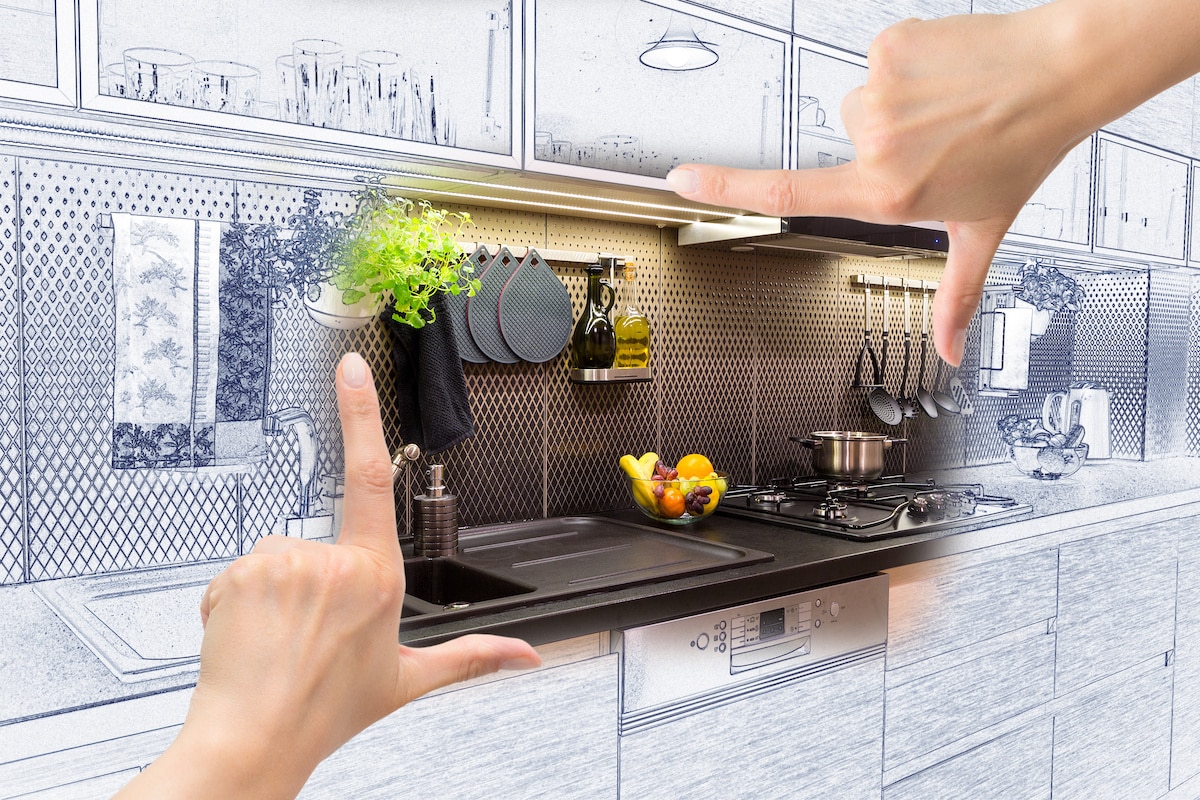 5. Plan Your Design and Layout
Collaborate with your chosen design professionals to develop a detailed plan for your renovation. This includes architectural drawings, floor plans, and 3D renderings that illustrate the layout and design elements of your project. 
Proper planning ensures that every aspect of your vision is considered, from room layouts and lighting to material choices and color schemes.
6. Obtain Necessary Permits
Depending on the scope of your renovation, you may need permits from local authorities. These permits ensure that your project complies with building codes and regulations. 
Your contractors and design professionals can guide you through the permit application process, ensuring that you're fully compliant before the work begins.
7. Prepare Your Home for Renovation
Before the renovation work starts, it's important to prepare your home for the process. This includes:
Decluttering the affected areas

Relocating furniture and valuables

Creating a clear workspace for the contractors
Communicate with your renovation team about any special considerations or areas that need extra protection during the construction phase.
8. Plan for Temporary Living Arrangements
For extensive renovations that may disrupt your daily life, consider temporary living arrangements. Depending on the scope of the project, you might need to stay with family or friends, rent a temporary residence, or make adjustments to your lifestyle during the renovation period.
9. Communicate Regularly with Your Team
Clear and consistent communication is key to a successful renovation. Maintain open lines of communication with your contractors, designers, and any other professionals involved in the project. 
Regular updates, progress reports, and addressing any concerns promptly will help ensure that your renovation stays on track and aligns with your vision.
10. Be Flexible and Patient
Custom home renovations can be complex projects, and unforeseen challenges may arise along the way. It's important to remain flexible and patient, understanding that adjustments and changes might be necessary. Your design professionals and contractors will work closely with you to find solutions that align with your goals and maintain the integrity of your project.
Benefits of Working with a Home Remodeling Service for a Custom Home Renovation
A custom home renovation is an exciting endeavor that promises to transform your living space into a personalized haven that perfectly suits your lifestyle and preferences. While the idea of taking charge of your renovation project might be tempting, enlisting the expertise of a professional home remodeling service offers a host of benefits that can make a significant difference in the outcome of your project. 
Here are the key advantages of partnering with a home remodeling service for your custom home renovation:
1. Expertise and Experience
Home remodeling services bring a wealth of expertise and experience to the table. Their professionals have a deep understanding of:
Architectural design

Construction techniques

Industry best practices
Their accumulated knowledge ensures that your renovation project is executed seamlessly, from initial planning to final execution.
2. Customized Design Solutions
Creating a cohesive and functional design for your renovation requires careful consideration of various factors. Home remodeling services work closely with you to understand your vision, lifestyle, and specific needs. They then craft customized design solutions that maximize space, enhance aesthetics, and cater to your requirements.
3. Creative Design Ideas
Professional home remodeling services have access to a wide range of creative design ideas that can elevate your renovation project. They stay updated on the latest design trends, materials, and technologies, enabling them to offer innovative solutions that you might not have considered on your own.
Their experience in the design industry will be invaluable as you move forward with decisions. 
4. Efficient Project Management
Managing a renovation project involves numerous tasks, schedules, and coordination efforts. 
Home remodeling services excel in project management, ensuring that timelines are adhered to and tasks are completed in the proper sequence. This efficiency minimizes delays and keeps your project on track.
5. Access to Quality Materials and Suppliers
Home remodeling services often have established relationships with reputable suppliers and manufacturers. This access to high-quality materials ensures that your renovation project benefits from durable, long-lasting components that meet your aesthetic and functional requirements.
6. Legal and Regulatory Compliance
Navigating building codes, permits, and regulations can be a complex process. Home remodeling services are well-versed in local building regulations and ensure that your project complies with all necessary legal requirements. This eliminates the stress of potential delays due to non-compliance.
7. Skilled Craftsmanship
A successful renovation requires skilled craftsmanship to bring design concepts to life. Home remodeling services have a team of skilled professionals, including architects, contractors, carpenters, and artisans, who work together to execute every aspect of your project with precision and attention to detail.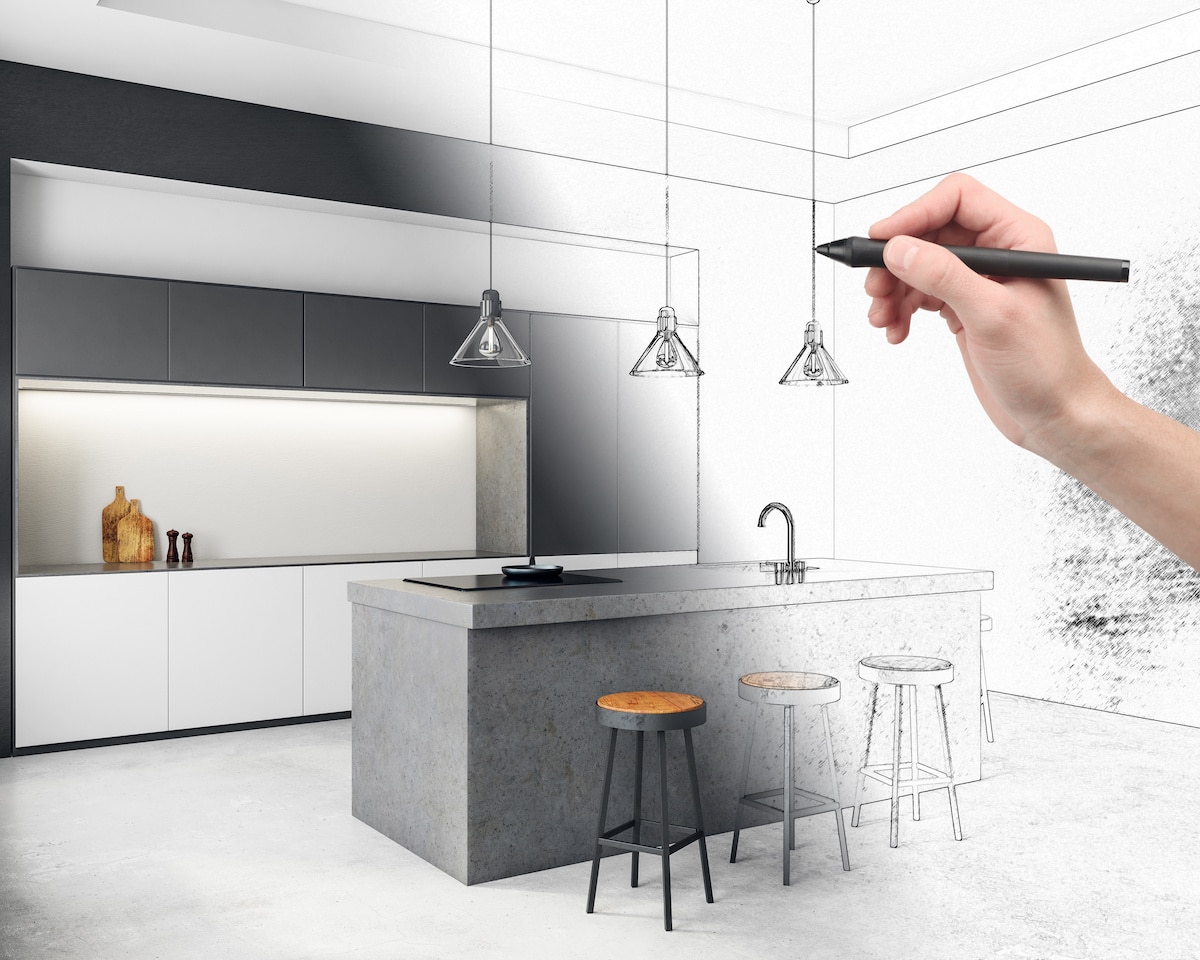 8. Cost Management
While some might assume that hiring professionals increases costs, home remodeling services often help manage expenses. With their industry knowledge, they can:
Provide accurate cost estimates

Recommend cost-effective alternatives

Prevent unnecessary spending
9. Risk Mitigation
Renovation projects involve inherent risks, from unexpected structural issues to design changes. Home remodeling services are equipped to handle these challenges, offering solutions that mitigate risks and keep your project progressing smoothly.
10. Peace of Mind
Partnering with a home remodeling service offers you peace of mind throughout the renovation journey. You can trust that your project is in capable hands, allowing you to focus on the excitement of seeing your dream home take shape.
Are You Ready for a Custom Home Renovation? 
A custom home renovation is a journey that requires careful planning, research, and collaboration. By following these steps and preparing for the process, you'll set the stage for a successful transformation of your living space. 
Defining your goals, setting a budget, gathering inspiration, and assembling the right team are all critical components of a well-executed renovation. Remember that effective communication, flexibility, and patience are essential as your project unfolds. 
With meticulous preparation and a team of dedicated professionals by your side, you'll be well on your way to creating the home of your dreams—one that reflects your unique style, preferences, and aspirations.
Georgia Home Remodeling is a full-service home remodeling and renovation company based in Bethlehem, Georgia, while serving Barrow, Walton & Gwinnett Counties. Our custom home renovation and restoration projects range from painting a room to building a home and everything in between.
If you're in the market for a trusted professional, don't pass up the opportunity to work with the team at Georgia Home Remodeling! Contact us today to learn more!