Here are 6 Reasons to a Hire a Professional Plumber.
Home ownership can be a joy. You take pride in your living space and do your best to care for it. Plumbing problems can be worrisome. When you encounter a plumbing problem, you face a few choices and hiring a professional plumber should be one. Do these thoughts sound familiar?
Maybe you'd like to fix the plumbing yourself.
Perhaps you like to ask a handyman friend who had this plumbing problem once.
Wonder if you can look up a plumbing tutorial video on the internet.
Yes, maybe you can do all those things. It is your choice. But these are not the best options you have when dealing with something as important as the functionality of your home.
What if you are remodeling your bathroom or kitchen? Now there is a situation where you must call a professional. A whole lot of things can go wrong when changing fixtures and re-piping.
At Georgia Home Remodeling, we recommend you hire a professional plumber. We have a whole team of contractors who are hand-chosen to work on your home. We trust them, and you can trust them too. And here is why…
Six Reasons to Hire Professional Plumber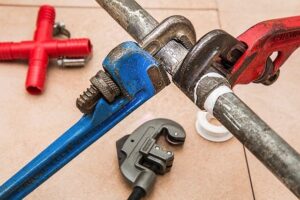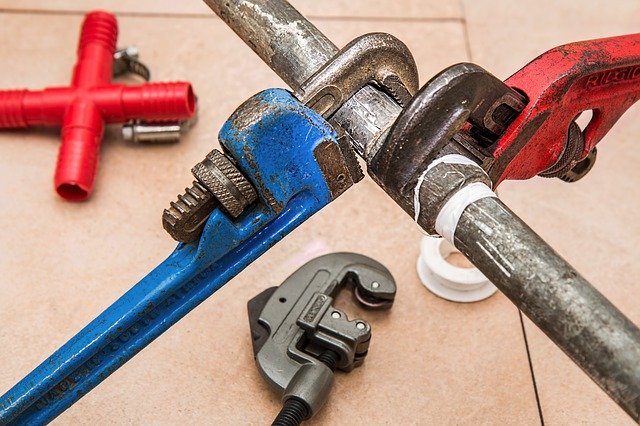 They Understand Codes: Hiring a qualified professional ensures the work is up to the national, state, and local plumbing codes. Renovations require inspectors to approve the work completed. When the task finishes to code, you can know the work is correct. After the inspector gives the okay, you will have proof of the work quality. Not to mention, if you ever sell your home, it will be one less issue to deal with!
No Liability for YOU: Professional Plumbers are trained and licensed experts, ready to handle any plumbing problem you discover. They have experience dealing with plumbing issues every day and have probably seen the very problem you are experiencing. Their expert advice will put you at ease and eliminate the question, "Am I doing this right?"
The Right Plumbing Tools: Plumbing professionals have the right tools to get the job done, and they know how to use them. They are continually updating their trucks with the latest and greatest new tool to make their job easier and more efficient. This means they can do the repair faster and get your plumbing back to functioning effectively.
Pros Offer Permanent Solutions: When you hire a plumber, he will check all the reasons you have the plumbing issue. Hard to see problems can lead to a future problem. No one wants that! The kind of work a plumber will do is a permanent fix, not a temporary solution. The plumber can even tell you how to avoid the problem in the future by letting you know the root cause of the issue.
Compound Issues: Often, a plumber will arrive to fix a pipe and end up needing to repair a valve. Unfortunately, the issue with the fixture, tube, or valve, needs additional repair parts. A plumber's truck is stocked with most all the smaller parts they will need for the jobs they take. If repairing yourself, you most likely waste time going back and forth to the hardware store until all the parts are at your feet.
Professional Service: Rather than the frustration of trying to figure it out on your own or learning a new skill, a pro will come in and take it off your hands. How many times have you started a project and had to walk away frustrated? Hire a plumber, and the repair will be stress-free.
The plumbers most reputable companies hire today are clean, respectful, and polite. They know you may be in a pinch, and they are ready to assist in any way they can.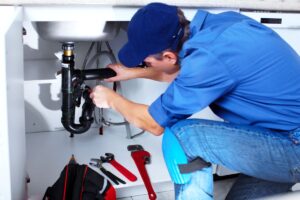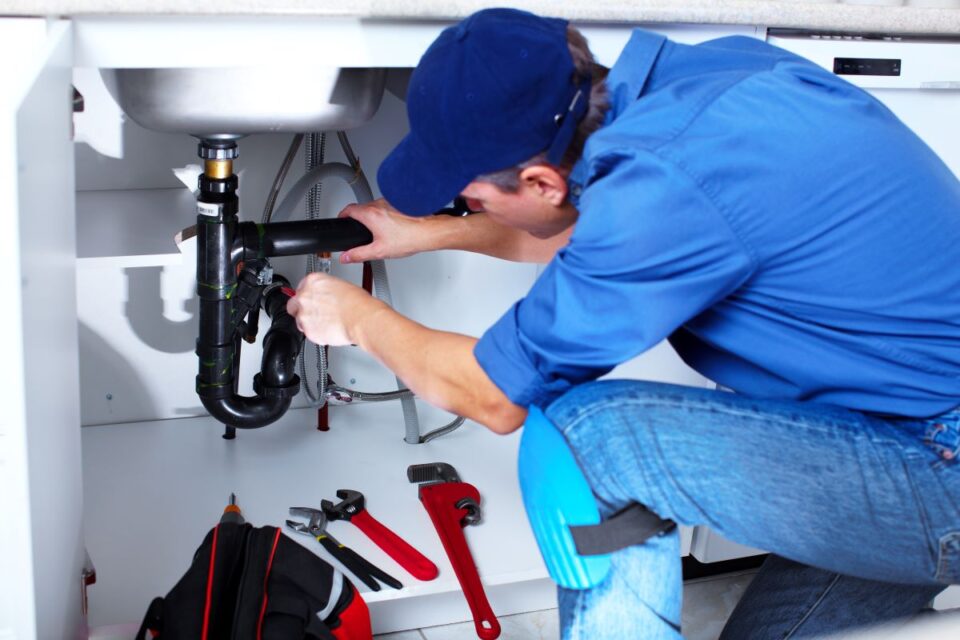 Customer Support: Most plumbing companies have a customer support line that will help you troubleshoot or get someone out right away. That is a valuable service when the plumbing pipes break, or the toilet overflows. An emergency plumber can be out right away if a problem should occur at odd hours or over the weekend or a holiday.
An Ounce of Prevention…
A detailed diagnosis and a proper fix are what is best for your home-sweet-home. A professional plumber has the training to do just that in a timely and efficient manner. When you hire a professional, you know it will be right.
We here at Georgia Home Remodeling only use the best and most professional craftsmen. When you put your trust in us, we will deliver the quality you deserve. Our timely response and accurate diagnosis of the issue assures you have to future problems with the plumbing.
Your job done to your satisfaction is our number one goal.
What's that saying again?
"An ounce of prevention is worth a pound of cure." – Benjamin Franklin
It was true then, and it is still true today. Hire a professional like the craftsmen at Georgia Home Remodeling and relaxing you have made the right decision. The job is as good as done!
Contact us TODAY for a free, no-obligation quote for your remodeling project!