Thumbing through magazines, you see these gorgeous, fresh looks for homes, but yours is feeling kind of old. We know the feeling. Everyone wants to live in a model home, but not everyone knows they can! You see, you may just need some instant facelift ideas for your home.
Is your home feeling a little drab or the same old? Do you need to see a definite change but do not want to break the bank? Perhaps you want to give your home or one room a new and more up-to-date look.
Well, The quickest way to freshen up your home's appearance and add value is with a fresh coat of paint. Georgia Home Remodeling offers painting services and more to give your home that crisp and clean new look.
Curb Appeal Need An Instant Facelift?
Of course, the interior of your home is essential; it is where you live, breathe, and gain inspiration to face the day. However, many homeowners forget to consider the home's curb appeal. There are a few ways homeowners can bring the curb appeal of the home up to date. 
When wanting to improve or update your home's curb appeal, you can change the exterior lighting fixtures. Go with a completely new and modern design to change things up. You can also add a new bit of landscaping, have the landscaping professionally trimmed, or re-do the front landscaping altogether. And, fresh mulching goes a long way to revive your look. But, the most effective way to update your curb appeal is to give the home you love a fresh coat of paint. 
Check out these ideas for painting and freshening your home, adding to your home's value and aesthetics.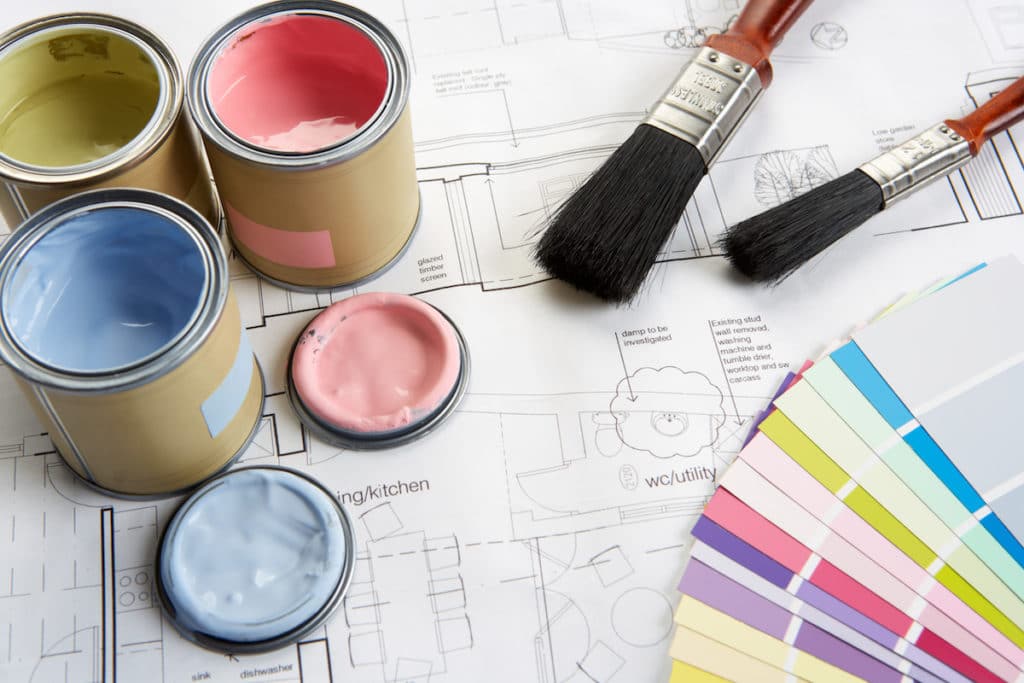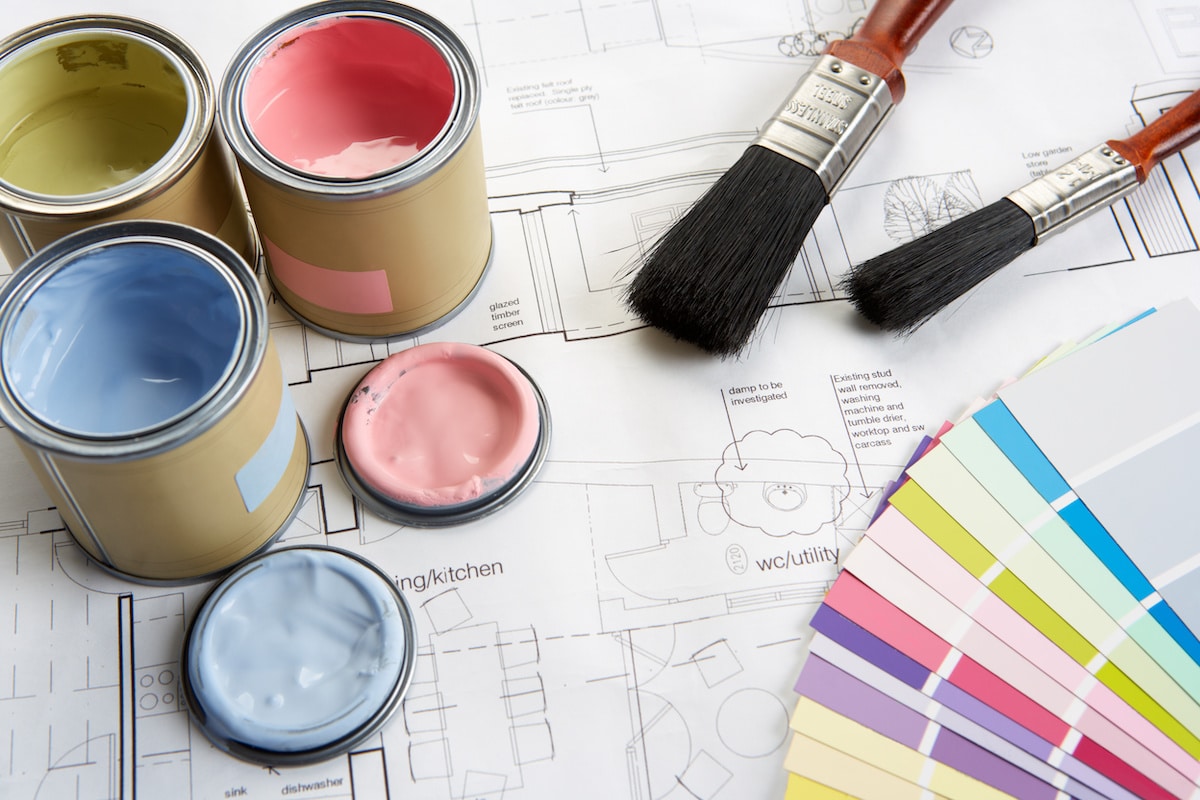 Exterior Home Painting Freshens Curb Appeal
Of course, painting your home makes it beautiful, but more importantly, it protects the house from the elements. Living in Georgia, you know the weather gives us the heat, cold, rain, and snow… sometimes all in the same week. Imagine what our home's exterior goes through to brave all of those conditions. 
If you are going to invest in painting your house, you want to love the color. Take a look at the most popular 12 exterior paint colors as defined by Bob Vila.
Off-White

Yellow

Light Blue

Gray

Taupe

Putty

Blue Gray

Wheat

Cypress Green

White

Sable Brown

Lighthouse Red
Now that you have picked a shade, spruced up the landscaping, and changed out the lighting on the exterior of your home, you will want to freshen the interior as well.
Interior Room Painting
Painting inside your home is an exciting project that can spruce up a room or change a space completely. There are several ways to think about a home's interior color. If you are not changing out all of the furniture, you can add a new color throw pillow here and there to liven the look up a bit.
Years past have suggested the all gray and white looks. They were modern and fresh, for sure, and they aren't going away. But, the trend for 2021 is to add a pop of color into that mix. Check out some inspirational ideas here on New Decor Trends.
Don't Forget the Deck Painting or Staining
.
It is essential to reapply paint or put a protective stain on your decking to protect the wood and color to extend the wood's life. How nice it is when you spend the time or money to invest in a good pressure wash and stain for the old deck because it will look like the day you put it in again. 

Trim and Caulking
Looking down, the baseboards get knocked around a lot. The crown molding may look dingy, and the caulking around the home may be cracking. It is amazing how some white trim paint and fresh caulk will transform a room. One of the best tricks to selling a home is to paint the baseboards and fix caulk lines. It makes the home feel clean and cared for. After all, that is what you were going for, so why not?
Not to mention, caulking is an integral part of keeping your home mildew and mold-free because caulk is a waterproof filler and sealant. This can be a time-consuming process or simply something people don't think about making much of a difference. Be sure to add trim and caulk to your list.
The Last Few Things to Give Your Home an Instant Facelift
You can do a few little things to give the home that facelift in a weekend while protecting your home. Pressure washing homes, decks, patios, driveways, sidewalks, walkways, patio furniture, and more make a huge difference in the house's look.
Something as little as cleaning up items around your house with some muscle and pressure washing will add instant life.
Out of ideas, or don't know where to start? Talk with a local Remodeling Contractor about the many ways to freshen up your home!

About Georgia Home Remodeling
Georgia Home Remodeling is a Gwinnett-based remodeling and renovation contractor company that has been serving Metro Atlanta and North Georgia since 1991. Created by company founder and president Chris Allen as a small painting company, GHR has grown into a full-service custom remodeling and home renovation provider. 
Georgia Home Remodeling is dedicated to providing outstanding service and quality work at a fair price. From the initial contact until the job's completion, we will be prompt, courteous, and communicative.
We are a fully licensed and insured home renovation contractor. Our diverse and experienced crews include carpenters, painters, electricians, plumbers, flooring specialists, and HVAC professionals who are ready to help. 
Let us help you accomplish the instant facelift for your home today. Contact Georgia Home Remodeling to request a quote.