After the years 2020 and 2021 have been, many people want a fresh start, somewhere, and somehow. Much of that attention has turned to home remodeling and renovation projects. However, most homeowners may not know which projects require a permit for the work. And with all the time we spent watching DIY shows and looking at our own four walls, it is no wonder people are flocking to the hardware stores.
The professional remodelers do know which require permits and which you can DIY to your heart's content. That said, if you want a project done right with the proper documentation to add value at resale, permitting is a good idea. Hiring an expert to do the remodel will ensure the total value of the project in question, and the remodeler will pull the permits for you.
What is the Purpose of a Permit?
Building permits are designed to protect the homeowner's interests and safety.
"A building permit is an official approval issued by the local government agency that allows you or your contractor to proceed with a construction or remodeling project on your property. It is intended to ensure that the project plans to comply with local standards for land use, zoning, and construction. These standards are intended to ensure the safety of current and future owners and occupants and to provide enforcement of zoning and land-use policies." -The Spruce.
Basically, a permit ensures structural integrity, zoning, sanitation, plumbing, electrical, and fire protection. But not every project needs a permit. So, suppose you want to know which projects require a building permit. In that case, Georgia Home Remodeling has the answers for you in the following paragraphs.
That said, when you hire a professional remodeling company, they will already know when to pull a building permit for your project. And they will be sure the permit is in order before they begin that part of the work. You can rest easy knowing your project will be done to Georgia code and with the highest standards with Georgia Home Remodeling.
Does Your Project Require a Permit?
Determining whether your home remodel needs a permit can be a bit tricky if you do not know what to look for. So, we have broken it down for you here. Building permitting departments can be overwhelming and frustrating at times, even for professionals who go there all the time.
Not to mention, all cities and counties vary in their policies and requirements. To get to the bottom of it, either hire a professional remodeler or call the office to ensure you arrive with all needed documents before going to the permitting offices.

Possibly May Require a Permit Per County and State:
Many of the remodeling projects listed here require permits. However, this list is not state or county-specific. So, don't hesitate to get in touch with your local department for exact details. Here is a general guide for permitting.
When you are changing the general "footprint" of the building, you probably will need a permit. For example, if you would like to construct a new addition, enlarge a room, alter walls, demolish a section, do plumbing or electrical work, or alter the roofline.
Most places require a permit for the following projects:
Making significant plumbing changes.
Major electrical work.
Installing a fireplace in the home.
Building a shed or garage onto the home or property.
Enlarging or placing new doors, windows, or skylights.
Installing a water heater
Pool Installation.
Additionally, you may OR may not need a permit for the following depending on the local codes:
Building a deck onto your home.
Installing a fence around the yard or property.
Retaining wall installation.
Major landscaping projects.
Replacing the exterior surface of the house, such as siding.
No Permit Needed:
In most places, you will not need a permit for the following changes made to your home.
Floor installation.
Countertop Installation.
Hanging wallpaper and painting a room.
Installing trim work such as baseboards, crown molding, panels, and more.
Minor landscaping to add flowers and such.
Minor plate changes electrical changes.
Small plumbing jobs like replacing a faucet.
These are the small changes you can make to a room that will make a significant change in the appearance, but not the room's structure.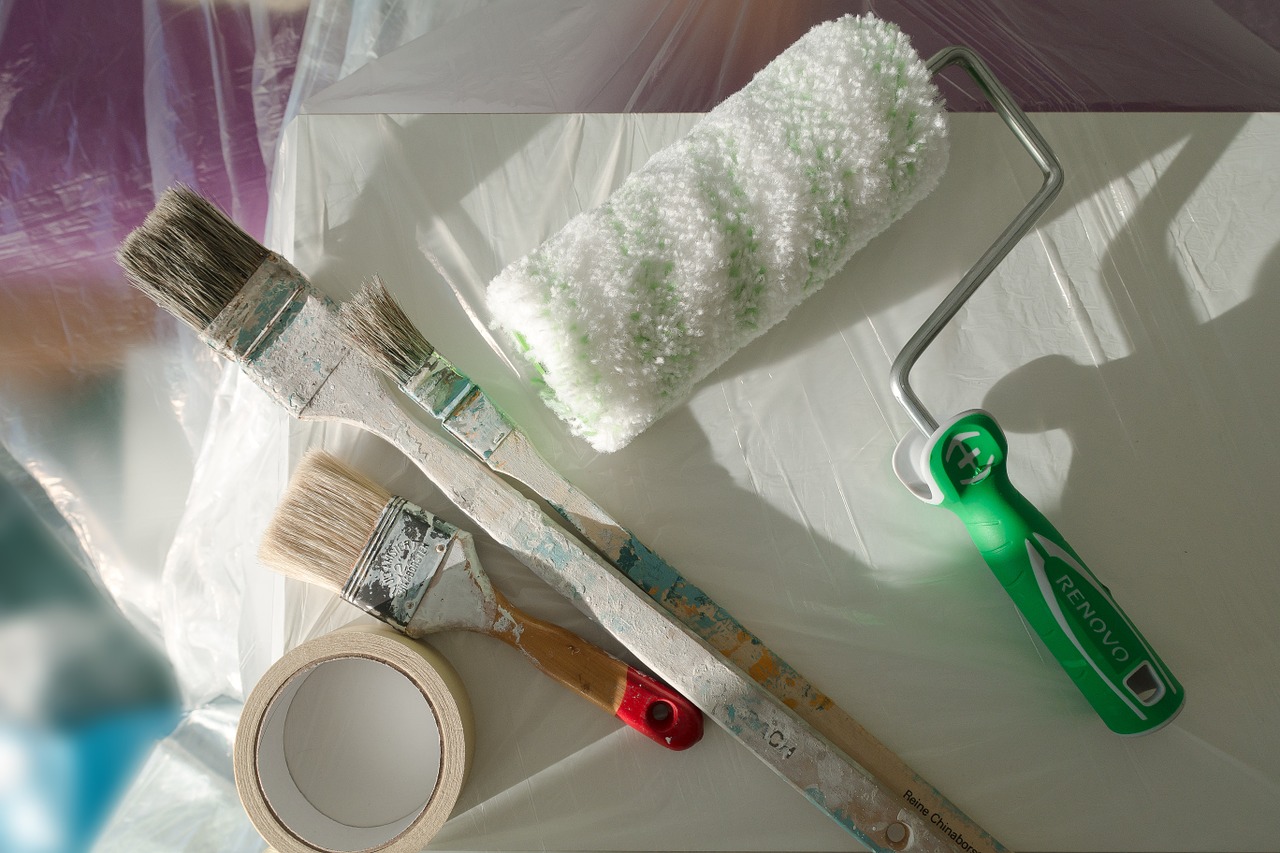 Applying for a Permit
Gwinnett County's Zoning, Inspections, and Permitting Portal enables local homeowners to submit an application or check the status of plan reviews, building permits, sign permits, and land development permits. And that is good news. You can get most of your questions answered online and avoid endless waits in line and hold times on the phone.
Play It Safe
Honesty is the best policy, so check with your building code offices to see whether you need a permit for your project or not. Sometimes your city will have a website for building codes and permits. There you can find a list. Otherwise, the office is usually more than willing to listen to what you will be doing and advise accordingly.
Additionally, resale is a concern when attempting a remodel on your own. You see, real estate inspectors like to see the paperwork and permits for work done. If you renovate without a permit, it could stop the sale of a home. No one wants that.
Our advice is to play it safe and ask your local permitting office. Or have Georgia Home Remodeling do the work and pull any permits needed, so you don't have to.
Georgia Home Remodeling Makes It Easy
Georgia Home Remodeling is a full-service home remodeling and renovation company serving Barrow, Walton & Gwinnett Counties. We specialize in basement finishing, screened-in porches, kitchen and bathroom renovations, and custom sunrooms and decks. Our expert crews include artisans from diverse trades, including carpenters, painters, electricians, plumbers, flooring, and HVAC professionals. This extensive crew allows us to handle any job and create the custom home solution you are looking for.
We make completing your home remodel or renovation a snap when you call our teams to pull the permit and get the work done for you. It is our job and pleasure to make the process go smoothly for Georgia homeowners.
At Georgia Home Remodeling, we value our customers. We are committed to turning each working relationship into a long-term partnership. And our commitment to service and quality is unwavering, and we prove it on every job. The next time our customers need a service or repair company, they always call us!
Contact us anytime, and let us help you make your dreams for your home remodel or renovation a reality!