Your home is a reflection of your style, personality, and the place where you make countless memories. When it comes to the exterior of your home, two critical elements play a significant role in its appearance and functionality: roofing and siding. These components are not only essential for protecting your home from the elements but also for enhancing its curb appeal. 
Choosing the right roofing and siding materials is a crucial decision that can impact the:
In this article, we'll explore the various roofing and siding options available and provide you with valuable insights to help you make informed choices for your home.
The Importance of Roofing and Siding
Before we dive into the options available, let's understand why roofing and siding are vital for your home:
Curb Appeal

The aesthetics of your roofing and siding greatly influence your home's curb appeal. The right choice of materials and colors can transform the appearance of your home, making it more attractive to visitors and potential buyers.
Roofing Options Options for Your Home
There are several roofing materials to choose from, each with its own set of advantages and considerations. Let's explore some of the most common roofing options:
1. Asphalt Shingles
Asphalt shingles are one of the most popular and cost-effective roofing materials. They are available in a variety of colors and styles, making them versatile and adaptable to different architectural designs. 
Asphalt shingles are relatively easy to install and maintain, and they offer good durability and weather resistance. However, they have a moderate lifespan compared to some other materials, typically ranging from 20 to 30 years.
2. Wood Shingles or Shakes
Wood shingles and shakes offer a charming, rustic appearance and can be an excellent choice for homes with traditional or cottage-style designs. Cedar is a common wood choice for these materials. While they provide excellent insulation and are biodegradable, they do require regular maintenance to prevent rot and decay. The lifespan of wood shingles or shakes is typically around 20 to 25 years.
3. Metal Roofing
Metal roofing is known for its durability and longevity. It can last 50 years or more and is resistant to rot, insects, and mildew. 
Metal roofs come in various materials, such as steel, aluminum, and copper, and offer a wide range of design options, including standing seam, corrugated, and shingle-style profiles. They reflect sunlight, helping to keep your home cooler and more energy-efficient. 
While the upfront cost may be higher than some other materials, the long-term benefits often outweigh the investment.
4. Clay or Concrete Tiles
Clay and concrete tiles provide a distinct and elegant appearance to your home. They are available in a range of styles, including:
Spanish

Mediterranean

Mission profiles
These tiles are exceptionally durable and can last 50 years or more. They are fire-resistant, provide good insulation, and come in various colors. However, the weight of clay and concrete tiles may require additional structural support for your roof.
5. Slate Roofing
Slate roofing is renowned for its natural beauty, durability, and longevity. It can last over a century and is fire-resistant, making it a low-maintenance and eco-friendly option. Slate is available in various colors and sizes, offering a unique and timeless aesthetic. 
While slate roofing is one of the most expensive options, its incredible durability and classic appeal make it a valuable investment.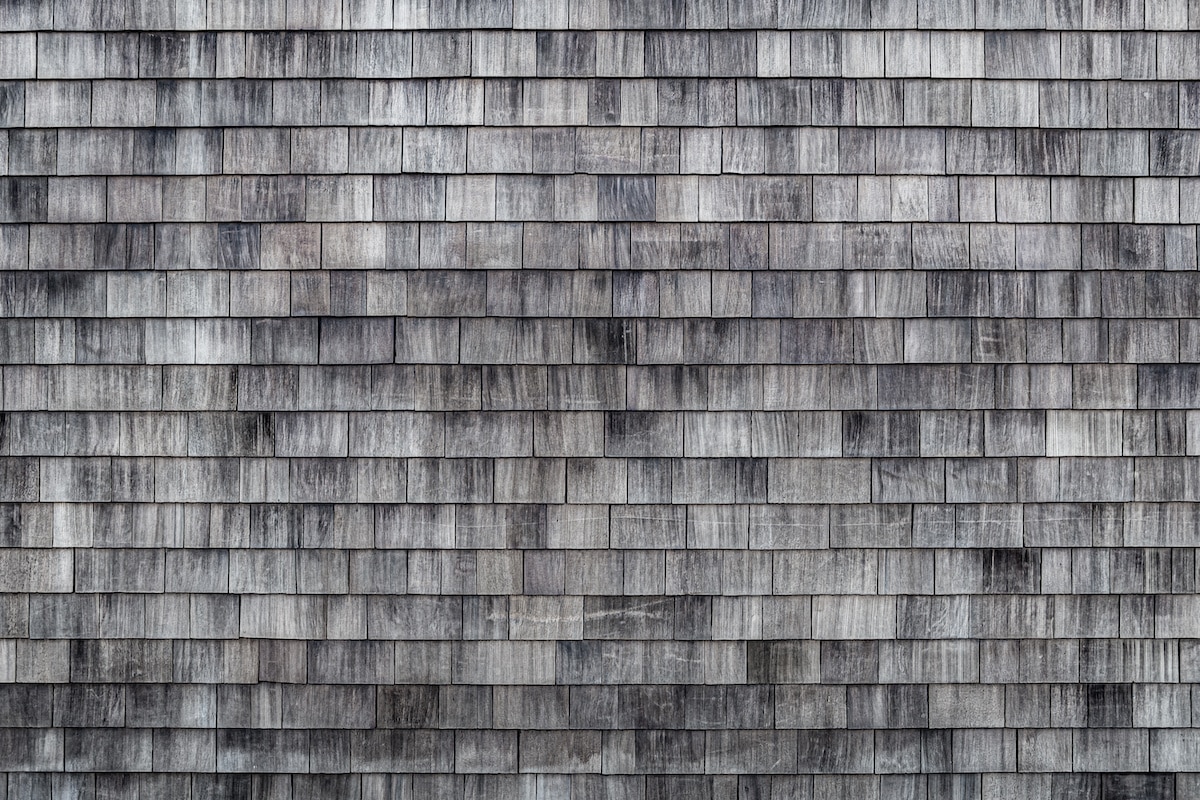 Siding Options for Your Home
Just like roofing materials, the choice of siding can greatly impact your home's appearance, durability, and maintenance. Here are some common siding options to consider:
1. Vinyl Siding
Vinyl siding is a popular choice due to its affordability, low maintenance, and versatility. It comes in a wide range of colors and styles, including options that mimic the appearance of wood, stone, or brick. 
Vinyl siding is durable, resistant to rot and insects, and can last 20 to 40 years. It's easy to clean and doesn't require painting.
2. Wood Siding
Wood siding provides a classic and natural appearance, making it an excellent choice for traditional and rustic homes. Cedar, pine, and redwood are common wood siding materials. 
While wood siding has timeless appeal, it does require regular maintenance, including painting or staining to protect it from moisture and insects. Proper maintenance can extend its lifespan to 20 to 40 years.
3. Fiber Cement Siding
Fiber cement siding offers the look of wood with the durability of concrete. It's resistant to fire, insects, and rot, making it a low-maintenance option. Fiber cement siding comes in various textures and can be painted in a wide range of colors. With proper maintenance, it can last 25 to 50 years or more.
4. Brick Siding
Brick siding is known for its timeless appeal and exceptional durability. It is resistant to fire, insects, and decay. Brick siding can last for the life of your home, making it a long-term investment. While the upfront cost is higher, its low maintenance and energy efficiency often justify the expense.
5. Stucco Siding
Stucco is a durable and weather-resistant siding material that offers a sleek and modern appearance. It can be applied in a variety of textures and colors. 
Stucco requires minimal maintenance and can last for several decades. It's especially well-suited for regions with warm and dry climates.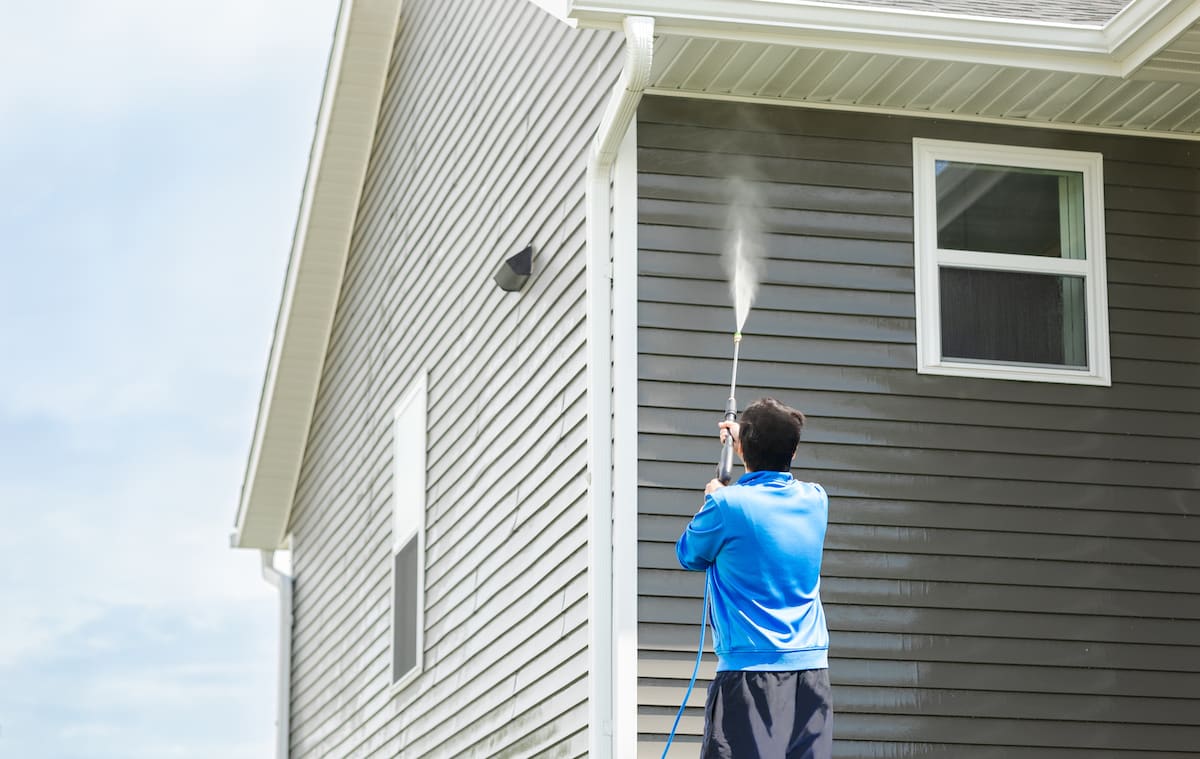 Factors to Consider When Selecting Roofing and Siding
When choosing roofing and siding materials, consider the following factors:
1. Climate
Your region's climate plays a significant role in determining the best materials for your home. Some materials are better suited for specific climates and weather conditions.
2. Style and Aesthetics
Consider your home's architectural style and your personal preferences. Choose materials that enhance your home's visual appeal and complement its design.
3. Maintenance
Different materials have varying maintenance requirements. Be prepared to invest time and effort in maintaining certain materials, especially if you prefer a natural look like wood.
4. Cost and Budget
Roofing and siding materials come with different price points. Consider your budget and long-term investment when making your choices.
5. Energy Efficiency
Some materials offer better insulation properties, which can contribute to energy efficiency. Consider the energy performance of your chosen materials.
6. Local Regulations
Check with local building codes and regulations to ensure your chosen materials comply with the requirements in your area.
How Georgia Home Remodeling Can Help with Roofing and Siding for Your Home
When it comes to choosing the right roofing and siding for your home, Georgia Home Remodeling is your trusted partner in making informed decisions and transforming your vision into reality. Here's how our expertise and services can assist you throughout the process:
1. Expert Consultation
Our team of experienced professionals at Georgia Home Remodeling can provide expert consultation to help you select the roofing and siding materials that best suit your needs, budget, and design preferences. We understand the local climate and building codes, ensuring that your choices are both aesthetically pleasing and functional.
2. Quality Installation
We offer top-notch installation services to ensure that your roofing and siding materials are installed correctly, efficiently, and to the highest standards. Our experienced craftsmen prioritize durability and longevity, guaranteeing that your home is protected for years to come.
3. Custom Solutions
Georgia Home Remodeling understands that each home is unique. We tailor our solutions to your specific requirements, offering a wide range of roofing and siding options, styles, and colors. Our goal is to bring your vision to life and make your home truly one-of-a-kind.
4. Value Enhancement
Our expertise in remodeling not only improves the aesthetics of your home but also adds value to your property. We provide solutions that offer long-term benefits, such as energy efficiency and low maintenance, ensuring that your investment pays off in the years ahead.
5. Local Knowledge
As a local remodeling business, we have an in-depth understanding of the specific needs of homeowners in Georgia. We are well-versed in the materials and styles that work best in your area, taking into account the region's climate and architectural preferences.
At Georgia Home Remodeling, we're committed to helping you choose the right roofing and siding for your home, offering expert guidance and top-quality services. With our assistance, you can rest assured that your home will not only be well-protected but also showcase your unique style and personality. Choose the right roofing and siding and make your dream home a reality with Georgia Home Remodeling by your side!