Important Things to Know About Adding a Sunroom to Your Home
A sunroom provides homeowners with a space that will allow them to relax and enjoy the sun without ever having to leave the comfort of their homes. A sunroom will also cost less to construct than many other additions to a home.
If you are a homeowner who is considering a sun room for your home, you should understand the benefits a sunroom would afford them, the types of sunrooms available to them, and why working with a professional is the best option for adding a sunroom to your home.
Contact us today to schedule your appointment!
Benefit of a Sunroom
It will probably not take much convincing for you to agree that the fresh air and sunlight you will enjoy when you add a sunroom to your home will have positive effects on you and other members of your family. But a sun room will also add to the curb appeal of your home and increase its overall appearance.
Your new sunroom will add a sense of elegance and open space to your home that will capture the attention of everyone who sees it. A sunroom will also increase the price you can ask for your home if you ever choose to sell it.
What Types of Sunrooms are Available
The many options available to homeowners considering a sunroom for their home include solariums, traditional sunrooms, screened-in sunrooms, and three-season sunrooms.
Solariums and all-season sunroom will oftentimes require a greater investment than other types of sunrooms. But these options are perfect for a large or growing family because the room can provide additional living space to the family on a year-round basis.
A three-season or screened-in sunroom is the perfect addition for the family who is not primarily concerned with increasing the square footage of their homes. These additions are great for families who wish to enjoy recreational space in the summer months that do not require them to tend with inclement weather or bugs. A three-season sunroom will also allow you to use the space in the early part of the fall and sometimes beyond.
Request a quote on building your dream sun room today!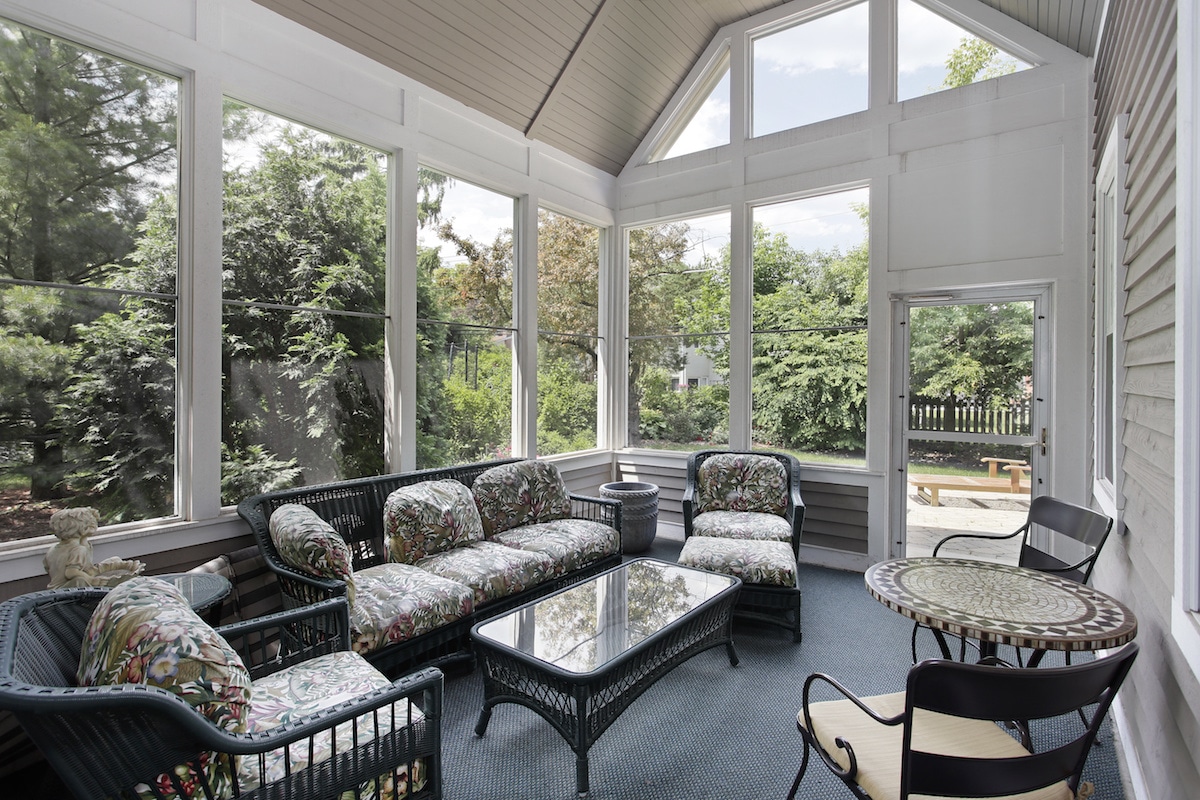 Why You Should Partner with a Professional
Adding a sunroom to your home is a complex project that should make use of the experience and expertise that comes from working with a professional. Georgia Home Remodeling is a full-service home renovation and remodeling company that has served the people of Northeast Georgia for three decades. The company is available to guide you through every phase of your home renovation project. This includes everything from the evaluation of the space to be used to the last stroke of paint in your finished sunroom.
Don't Get In Over Your Head With a DIY Situation
Many homeowners make the mistake of building a sunroom that is not specifically tailored to their particular situation or the desires they have for the new addition. For example, A sunroom built adjacent to a kitchen may be the perfect place for a dining area but not a space that could be used specifically for rest and relaxation. And a sunroom built near the living area of the home could provide versatility as a potential home office or extra living space for your family to enjoy. You will enjoy more than adequate guidance in matters such as these when you take advantage of the services offered by Georgia Home Remodeling.
Let Georgia Home Remodeling Build You The Sun Room Addition of Your Dreams
Georgia Home Remodeling values each project undertaken by their customers as if it were their own and employs a skilled crew of fully licensed plumbers, painters, electricians, flooring specialists, and others to ensure their customers receive the highest quality of service possible.
If you have considered adding a sunroom to your home for some time and have yet to act on this thought, now is the time.
Contact Georgia Home Remodeling today and initiate the process that will make your dream a reality!